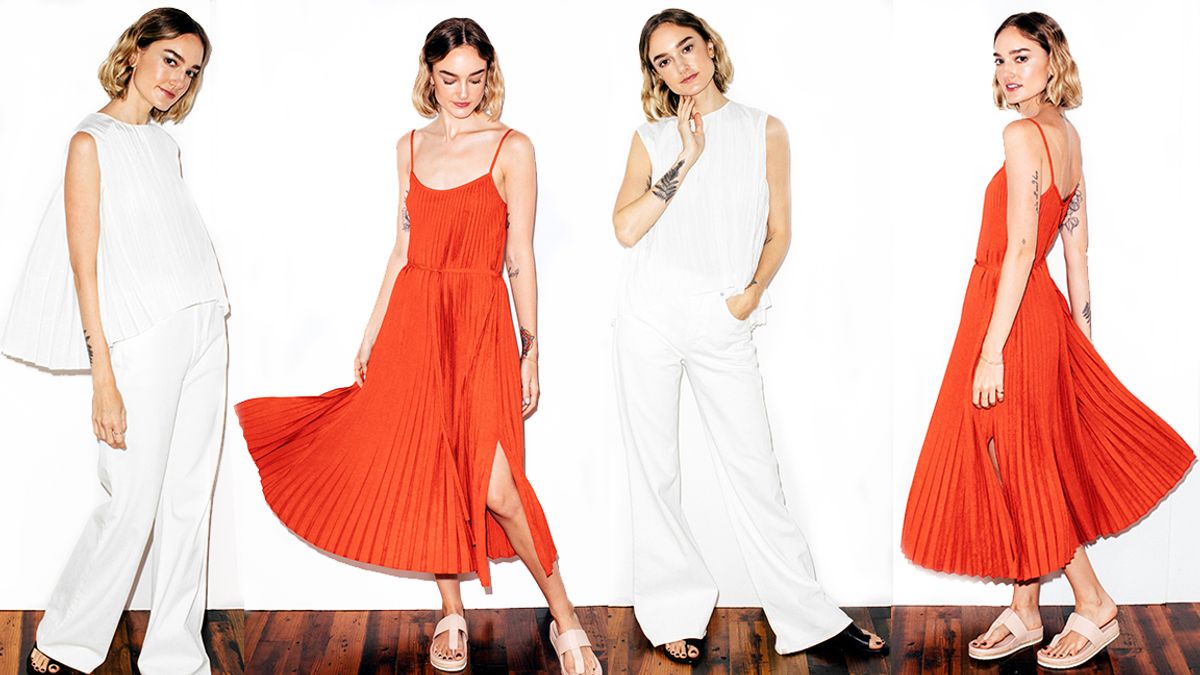 Fashion
We've figured out your summer wardrobe for you. You're welcome! In collaboration with Vince.
Ben Ritter
Hannah Baxter
*Long, audible sigh*: It's summer. Finally! Our favorite multi-month season filled with patios, beach days, Aperol spritzes, and sun. As much as there's to love about all the vitamin D, there's also a whole catalog of unspoken wardrobe challenges that come with newfound warm weather. Like, say, finding an outfit that can withstand the steamy summer temps or the unexpected gust of nor
'
easter wind,
or,
you know, the upward breeze of a sidewalk resulting in a wardrobe malfunction—and also manages to transition from the office to out-of-office. As it turns out, there's a checklist we've come to swear by when stocking our summer wardrobe, and
Vince
's latest collection hits every point.
---
1. Make Sure It's Breezy
Because the last thing you want to wear when it's 100-plus degrees out is something formfitting and tight. Let your body breathe! Opt for a flowy piece like Vince's paprika cami dress in a light fabric for optimal draft.


2. Long Enough to Avoid a Wardrobe Malfunction
Speaking of drafts, you may be tempted to wear the least amount of fabric as possible, meaning short hemlines, but length is your friend here, guys! We're not talking floor-grazing fabric, but a dress that hits just below the knees or wide-leg airy trousers could save you from a wind-induced wardrobe malfunction.


3. Wrinkle-Proof
Tell me this has happened to you: You're running late to meet up with friends for dinner, and hop into a cab only to arrive with your perfectly creaseless dress now sporting a half-dozen horizontal folds. That's why pleats are the ultimate savior!


4. Versatile for Intense Air Conditioning
It may be scorching outdoors, but at your desk the blasting AC makes it feel like you've walked into the freezer aisle. Finding a summer-appropriate outfit, like this skirt paired with a tank or tee, that can go with just about any denim jacket or sweater that's permanently slung over the back of your office chair is key.