How a French Model Preps for a Fashion Trip to the South of France
Louise Follain gets ready for a weekend in Cannes packed with Louis Vuitton parties and a fashion show.
Models
You can't get more on theme than walking into a suite at the historic Carlton hotel, overlooking the French Riviera, to a fringe-haired Jane Birkin lookalike, model, and stylist, 
Louise Follain
, casually nibbling on a platter of strawberries and grapes. It's the afternoon before Louis Vuitton's welcome dinner—and you
know
it was epic in every sense of the word—to usher in all the monogram-toting guests arriving to watch Nicolas Ghesquière's latest
Louis Vuitton Resort 2019 show
in Cannes the next day. We took advantage of some downtime after a cruise (get it?) along the coast before quick-changing to stroll down La Croisette and talk her hotel room must-haves, dressing for the South of France, and a French girl
'
s favorite summer cocktail, spritz. 
---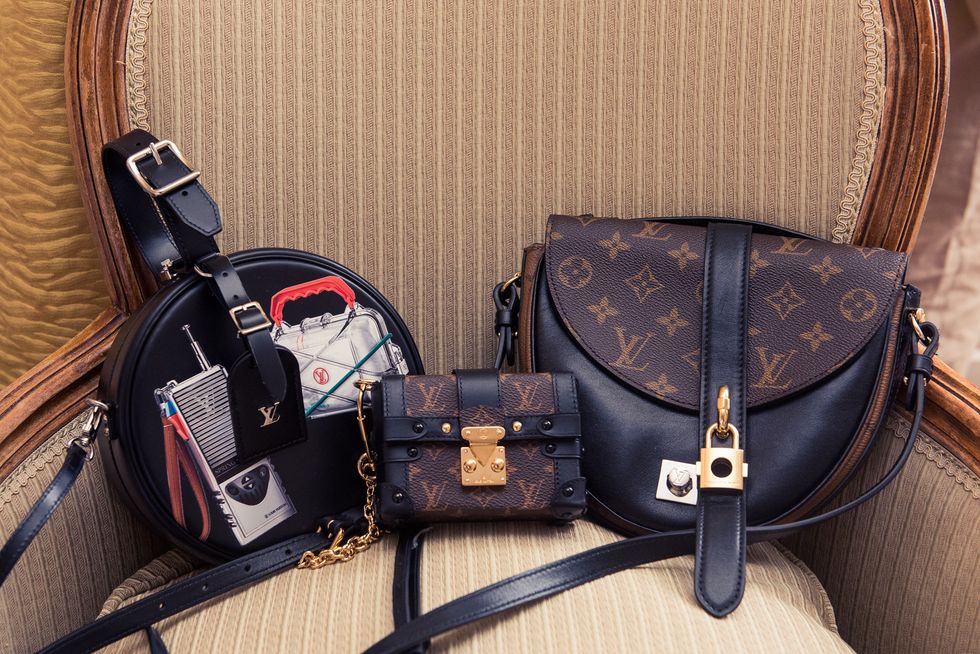 What's the first thing you do when you get to a hotel?

"Check the bathroom to see if it has a bathtub [laughs]. I know it's not always eco-friendly, but I always take a bath."

Your ultimate breakfast?

"Some non-dairy, like coconut milk or soy milk, yogurt with fruit and oats. I like oatmeal too."

What do you always pack for a trip?

"I'm the worst at packing, to be honest! I always forget things because I always pack last minute. I don't have a list of anything. Sometimes I pack in the morning an hour before I leave. [Laughs]"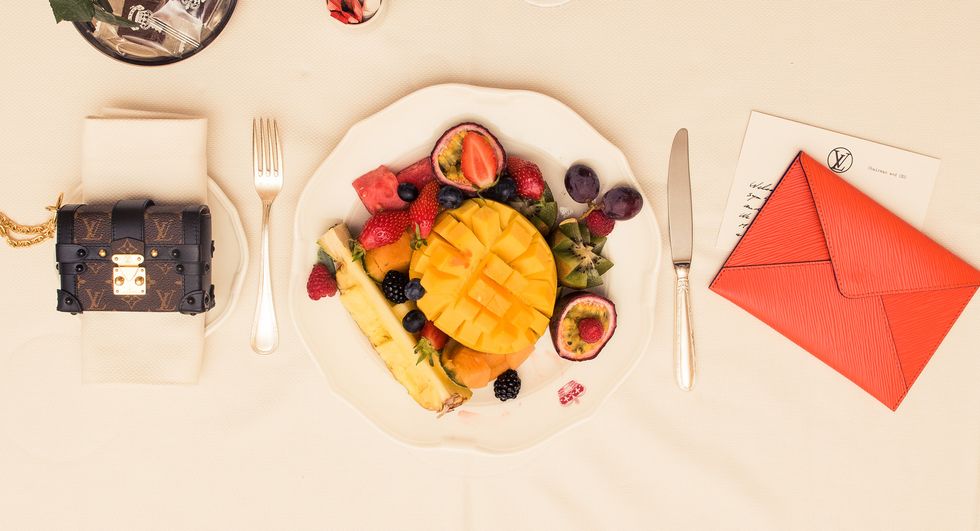 Do you ever forget to pack anything?

"A hairbrush and panties [Laughs]. You can always buy the things you need, but yeah [it's happened]."

Do you dress differently in the South vs. Paris?

"It's more a matter of temperature because it's much, much hotter in the South. It's more careless, freer here. Usually, I go to the South of France when I'm on vacation, so I'm in a vacation mood. When I'm in Paris, it's more formal—I'm in meetings and I can't really wear the same things."

How do you stay healthy on the road?

"I'm not the sportiest girl, so I try to eat well from the beginning so that I don't have to go to the gym. It's kind of hard because I really like food. I do try to eat well with lots of vegetables, like today! But honestly, I eat shit [food] sometimes as well—I wouldn't say I'm the healthiest, but I try."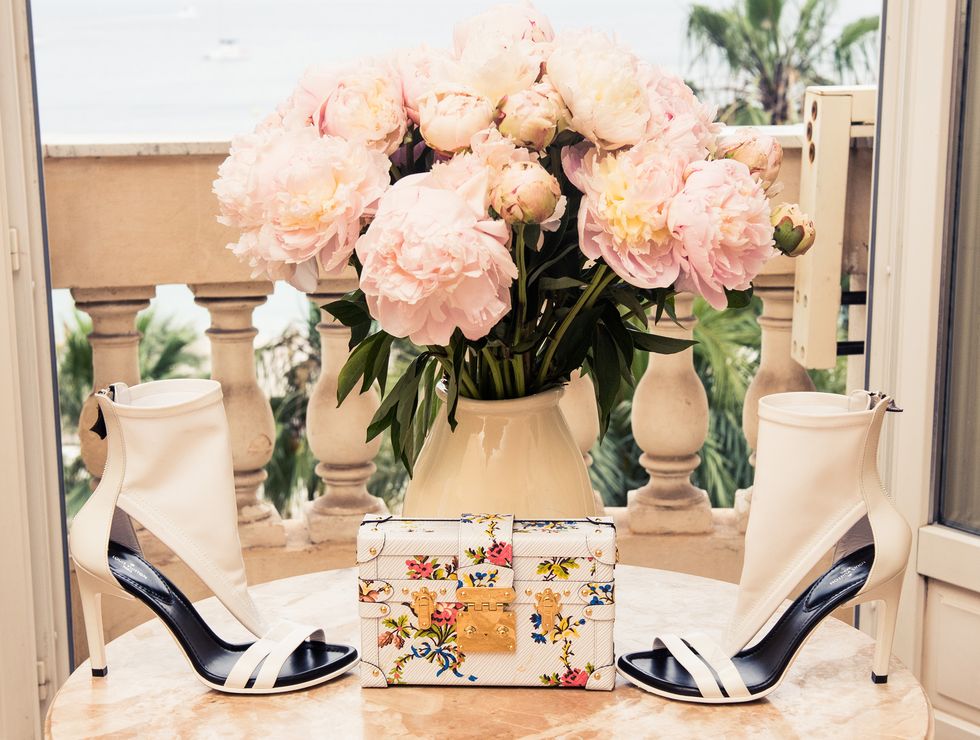 What's your perfect day in Cannes?
"It's actually my first day in Cannes, so I can't give too much advice. I did go for a walk beachside and found a little flea market that was nice—I actually got a really great shirt."
How do you take care of your skin during vacation?
"I wear a lot of sunblock. I have to be really careful with my skin, so I put on SPF 50 all the time."
If you could describe a Louis Vuitton woman...
"I would describe a Louis Vuitton woman as very strong, powerful
—
someone who knows what she wants, that you notice when she walks in [to a room]."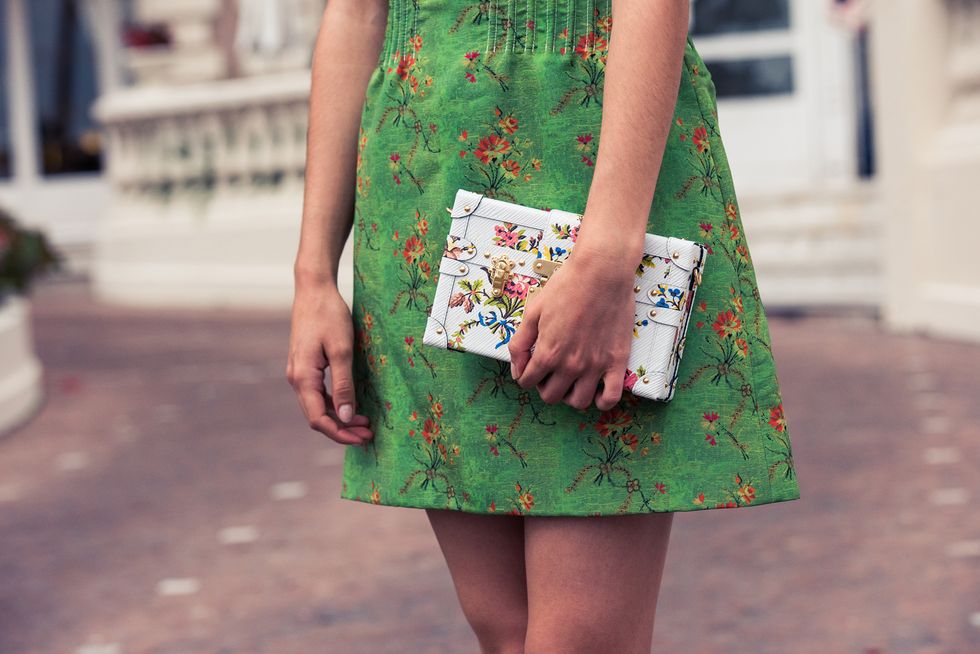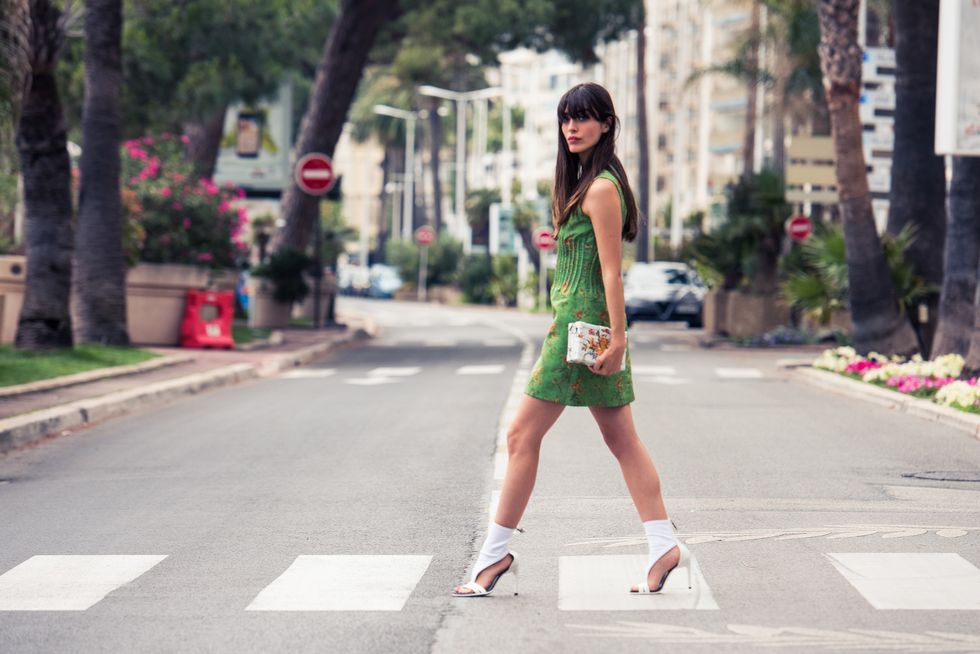 What do you put in your bag ahead of a fashion show?

"I was just wondering that myself! Basically just my cell phone and lipstick. Minimal."

What are your beach or boat day essentials?

"Definitely a sweater, because on a boat it can get chilly. Otherwise some sunblock, for sure, and a swimsuit."

What's your favorite summer drink?

"My favorite summer drink is a spritz. I love it!"