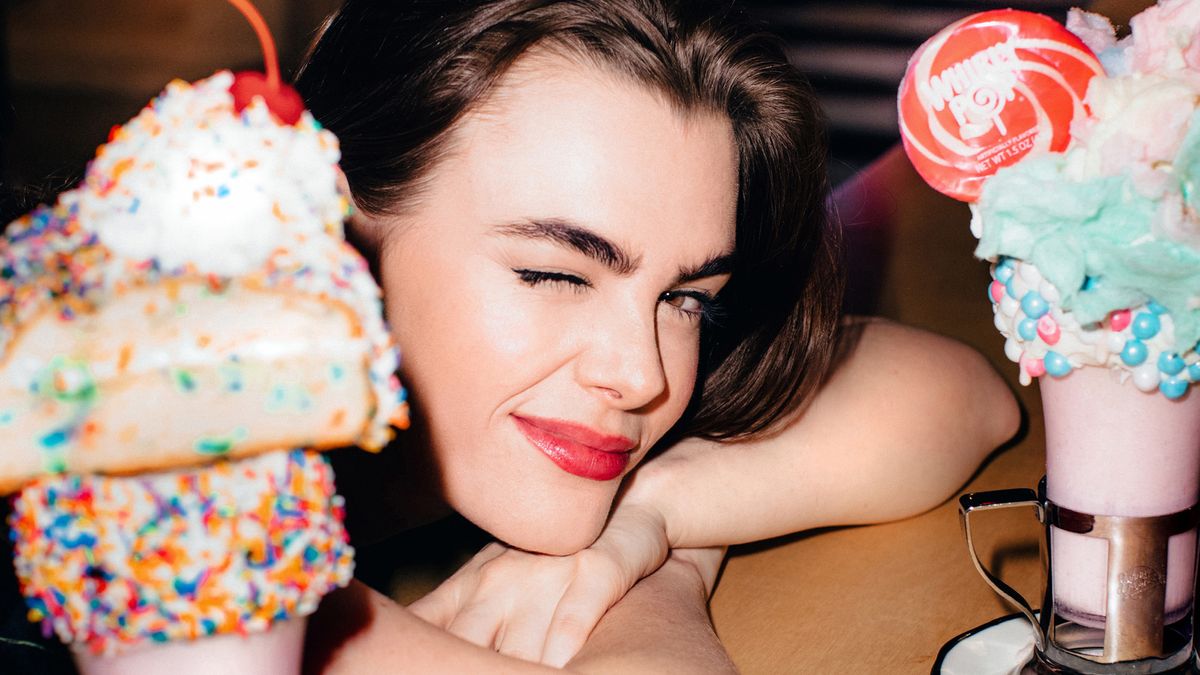 Models
This Model Might Have the Best Way to Deal with Cellulite
We're obsessed with Charli Howard's industry secrets and her Instagram.
Ben Ritter
If you're one of the 100,000+ people who follow Charli Howard on Instagram, you've seen that she, unlike most models—and most people in general—frequently posts unretouched photos of herself, with stretch marks and cellulite proudly on display. That, in a nutshell, might just be this model's best-kept beauty secret. "It's been very therapeutic for me," explains the improbably stunning Pat McGrath muse when we mention a particular image that went viral last year. "It's more like a diary of how I've progressed as a person. I love seeing all these women who are just embracing their bodies. It's been so inspiring. I was like, 'Why am I so scared to do it myself?'" Her body-positive message is the result of her early years in the modeling industry, when she felt intense pressure to look more similar to the waiflike women around her. And we're so glad she's bringing it. Even while she's expertly balancing Black Tap milkshakes in each hand in order to nail the shot (see below), we're still more mesmerized by her unorthodox career trajectory than her modeling skills.
---
"I was scouted in London when I was 15, 16," says Howard as we dip into a milkshake post-shoot. "Whenever I would go to agencies, they would always say, 'You're not small enough.' I was probably a U.S. 6 at the time." She recalls struggling to whittle her hips down to the industry standard 35 inches—a near-impossible measurement for anyone over the age of 16—in order to book work. "You're already paranoid about what you [look] like, because you're constantly around girls who look so much thinner and taller than you, and there's always this underlying message that the more you lose weight, the more job prospects you'll have." One day after a client complained that the model—by then down to a size 2—couldn't fit into a sample pair of pants, her agency unceremoniously dropped her. "I remember feeling a massive punch in the gut," she says in her brash South London accent. "It doesn't make any sense because if you're 5'11", or 5'8", like me, [the amount you weigh] looks completely different. Everything's based on numbers, and it just isn't relevant to women's sizing."
Howard ended up drafting a Facebook post to vent her frustrations about being let go from her agency, which quickly went viral (again). "The more you force us to lose weight and be small, the more designers have to make clothes to fit our sizes," she wrote, "and the more young girls are being made ill. It's no longer an image I choose to represent." After experiencing a surge of support from other young women both inside and outside the modeling world, she founded the
All Woman Project
with fellow curve model
Clémentine Desseaux
. "We create these unretouched photos of women and collaborate with a lot of brands," she explains. "We're trying to prove that you can do sportswear and look [however] you do. You can do a beauty brand, and your skin doesn't have to be cellulite-free."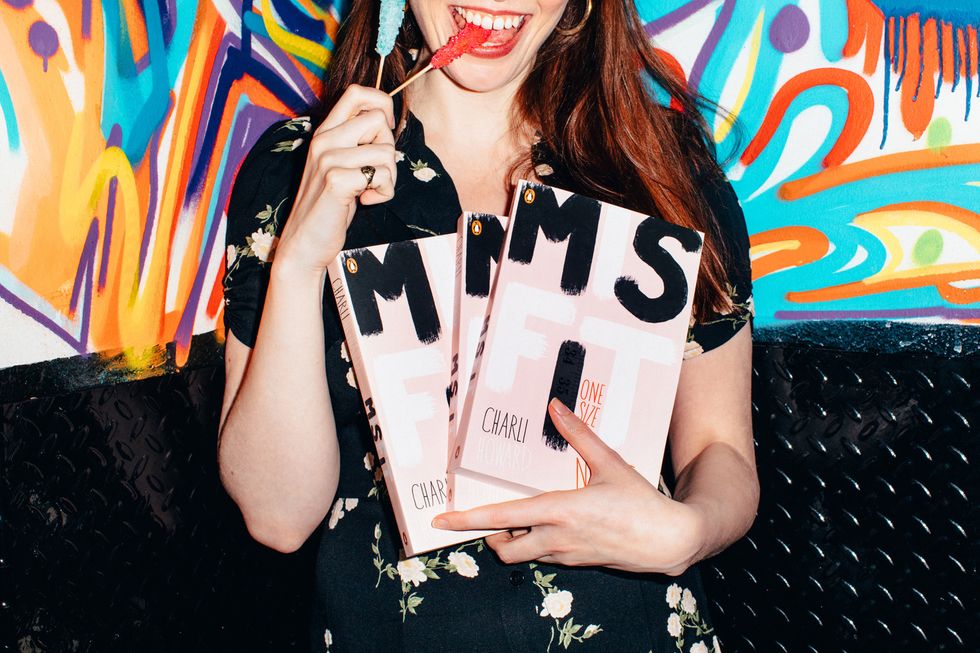 Now, two years after her infamous open letter and founding her organization,
Howard
has gone a step further in her fight against body-shamers and written a book,
Misfit
, about her journey to achieve self-acceptance. "I don't really feel scared to talk about my mental health [or] issues with food," she explains as she cradles a few copies of her second book (her first was a children's novel!). "Wherever you look in magazines, it's like, 'How to Lose Weight and Get Your Summer Body.' It's just all these things that if you lose weight, you'll be happy, and it's not the case." She recalls a work trip to Paris while she was still getting pressured to lose inches despite weighing close to 110 pounds. "I was so miserable, and yet I was at my desired weight. In my head, I was like, 'Once I get down to this size, I will be really happy,' and I was like, 'Why am I not?' It's a weird thing, but I'm so much happier now. It's lovely being able to get out of bed and not have to look at calories. To have pizza before a shoot, maybe the night before, and I'm not freaking out about it. To be free from those demons is amazing."
With New York Fashion Week wrapping up tomorrow, we inquire whether she thinks designers are finally hearing the call for healthier models and more inclusive casting. "I worry [that] some of the fashion industry is jumping on the bandwagon of body positivity," says Howard before she runs out to another shoot. "I want it to stay; I want diversity to stay. I think you should use inspirational women who are not aesthetically perfect." And even as her star continues to rise, and more editorials and campaigns come her way, you'll still catch Howard posting behind-the-scenes looks at her life without the glamorous filter. "I think social media [has] really taught people that personality is the most important, not what you look like. I don't think you can just be a model anymore. I think you have to have a voice."
Want more stories like this?
Why We're Copying Demi Lovato's New Year's Resolution
Should You Move for Love? I Didn't, and Here's Why
The Secret to Janet Mock's Glow Is This Cult-Favorite Beauty Brand