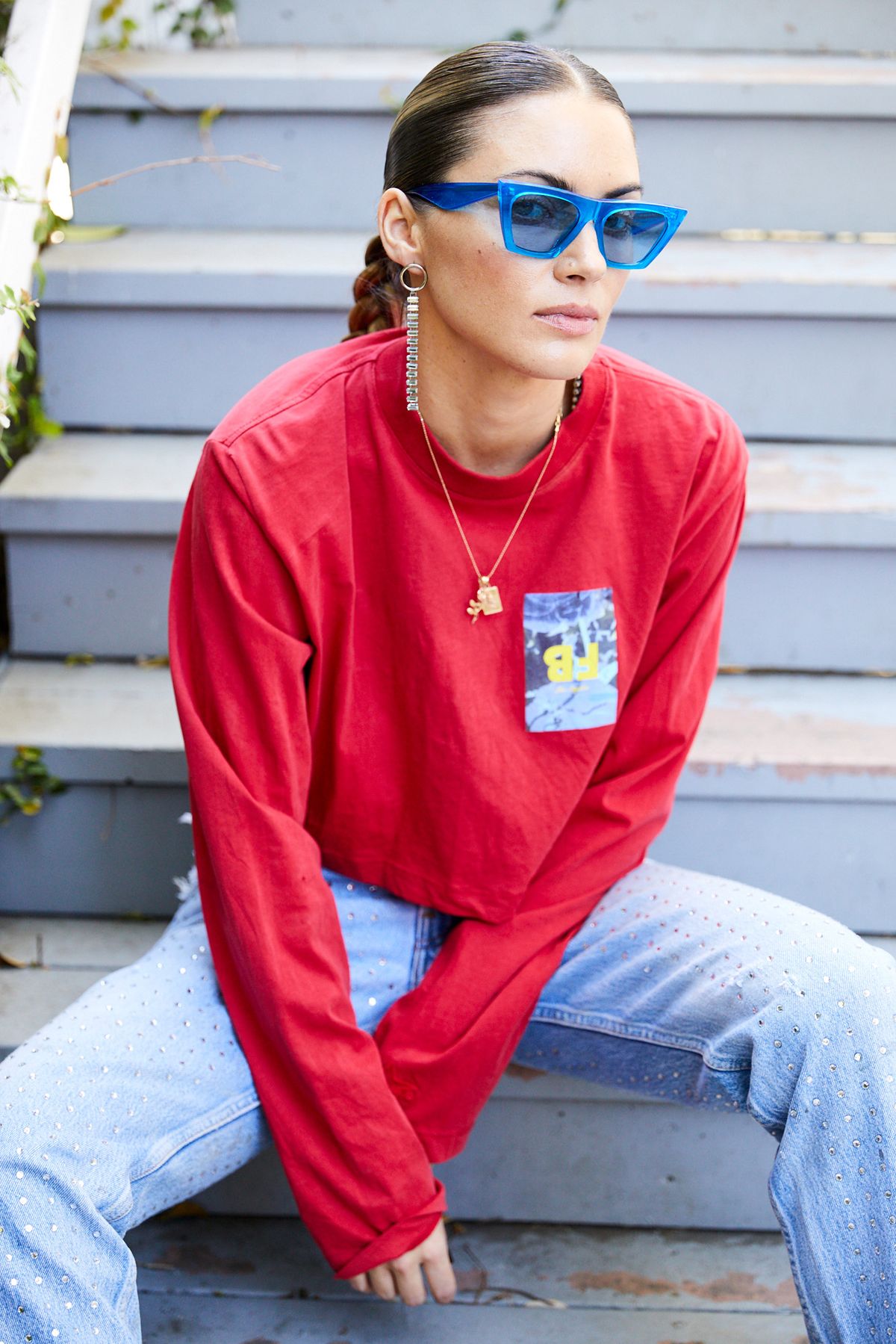 Closet
Alaïna Ètue has run the fashion career gauntlet and her closet is proof. Los Angeles.
Tristan Kallas
Jodi Taylor
It was evident after the first email exchange that San Diego-born and now L.A.-based creative 
Alaïna Ètue
 was successful for a reason. When reaching out to, you know, ask if it'd be cool for us to come and raid her closet, Ètue got back to us so quickly and in such a way that we could quite literally feel her exuberant personality coming through the email. A few rose and heart emojis and a phone call later, and we found ourselves inside her living room marveling at a pair of Nike Air Max Plus she had gone full DIY on. Said Nikes were covered in glitter and are a true testament to the creative's charisma and style. As we laid out mink Valentino heels on her cutting board and placed blue sunglasses amongst her dishes, we chatted with Ètue about her career. From Fred Segal to
Reformation
to Genetic Denim, Cotton Citizen, and now
freelance
, she's truly run the fashion gauntlet. It wasn't until recently that she went solo, and it wasn't soon after she did that she found herself consulting for and helping to build the brand 
Frankie B
. Think fashion denim and rhinestone sweatsuit amazingness. We learned very quickly that Ètue is the epitome of cool, and we began to crush on her that much more when she suggested we head to Fairfax hotspot 
Jon & Vinny's
 together post-shoot because there was no way we were out in L.A. without eating some of the best Italian in town. Naturally, we didn't argue, and so we finished chatting about how she came to be working on Frankie B and what
Virgil Abloh
has to do with the most surreal part of her career as we munched on spicy Caesar salad, spiral noodles, and pizza. Click through the below to read all about it. Plus,
shop her closet here
.