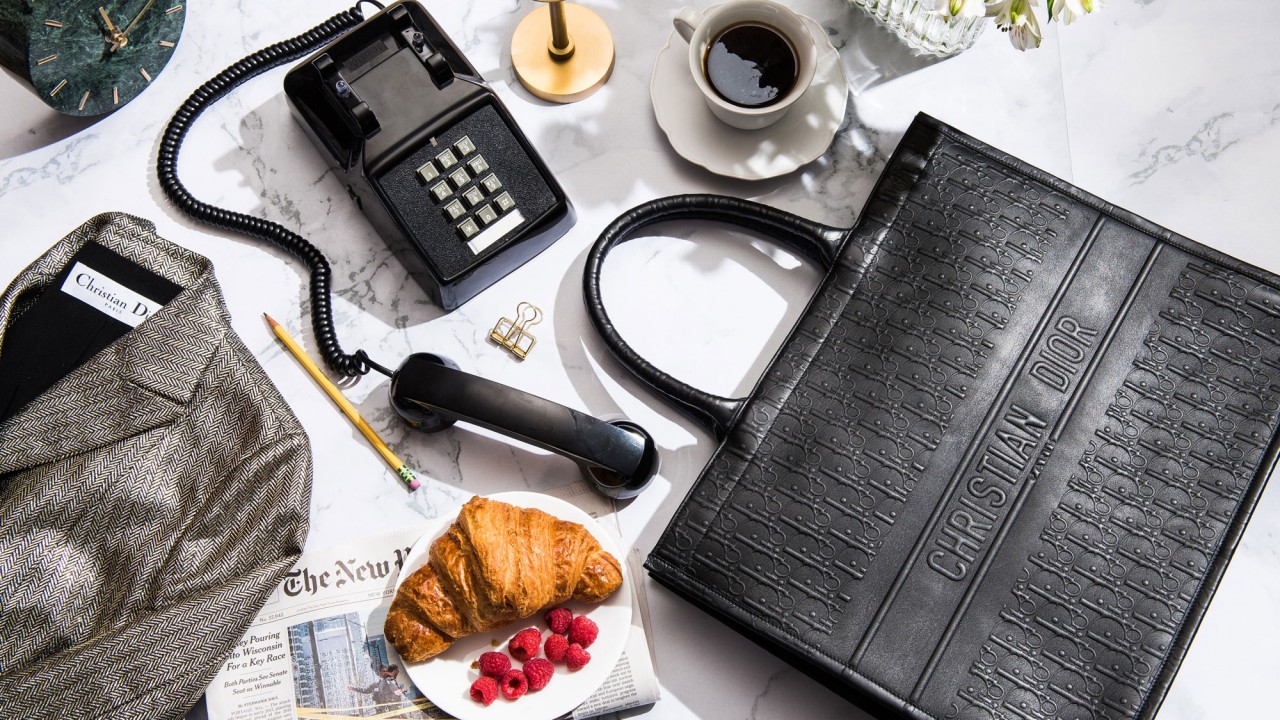 Now, Dior Ready-to-Wear, Shoes and Bags are Just a Click Away
Window shopping just got interesting. In collaboration with Saks Fifth Avenue & Dior.
Picture this: It's a Thursday evening. For once, your iCal is entirely free from plans. By some miracle, you get home at a reasonable hour—maybe even after squeezing in a workout class, if you can believe it. You return home knowing that you have your place (and night) entirely to yourself, the weekend is this close, and your next pay day is right around the corner. We all know exactly what goes down next.
Pour one glass of wine and reach for the device of your choice. Tap, tap, tap. Just a few clicks later, and you're browsing on easy street, mulling over all kinds of purchases.
Now, if you're as a seasoned shopper as we consider ourselves to be, you likely know by now that buying a luxury handbag isn't quite as seamless as, say, re-upping on the face wash you've come to swear by. And it's with good reason: how do you translate the thoroughly indulgent experience of buying an investment piece?
As it turns out, Saks Fifth Avenue has just the solution (we should have known). There, you can now explore an ultra-curated selection of Dior Fall 2018 ready-to-wear, shoes and bags online. Whether you're merely daydreaming or getting ready to throw down some serious coin, it's every bit as convenient, only with the same white glove attention-to-detail you'd get by shopping in-store (and frankly deserve when contemplating, oh, a Lady Dior bag).
As for us? We're considering this the perfect excuse to get our hands on Dior's new Book Tote bag. Just consider us your human guinea pigs.
Explore the story: