WWWRN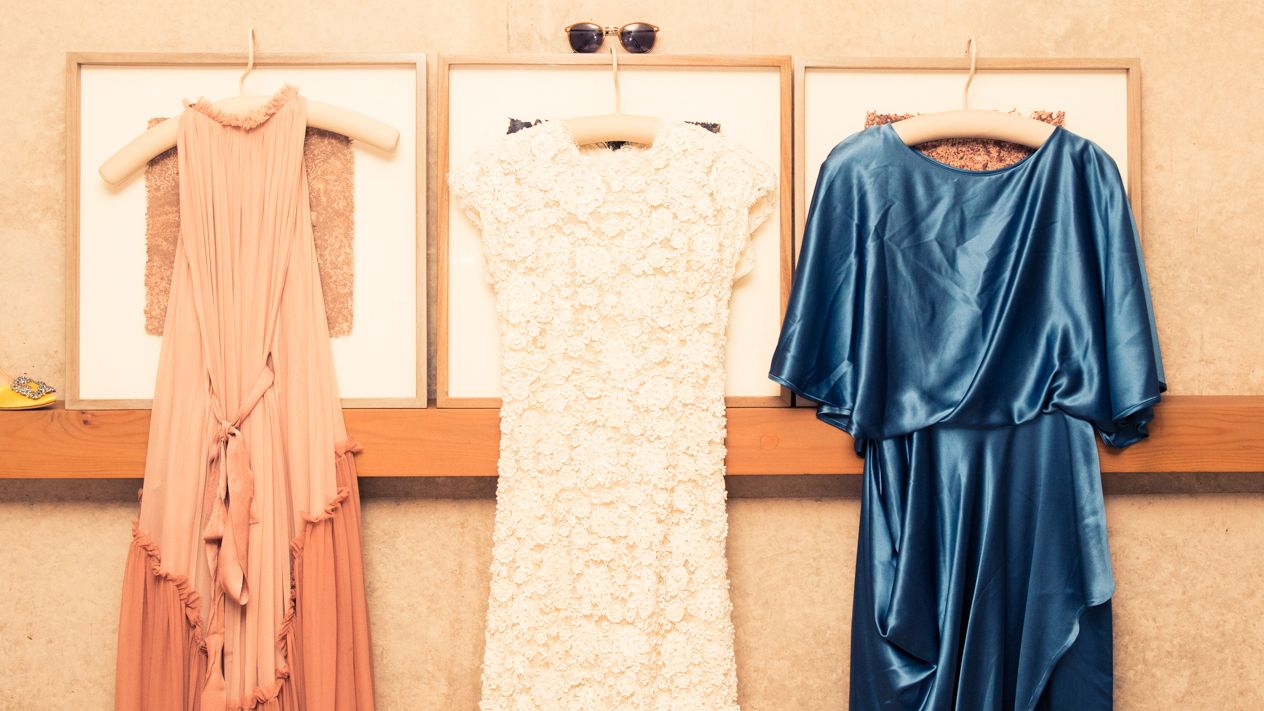 What 5 Editors Would Wear to the Royal Wedding
Of course, we'd pull out *all* the stops.
Have you heard that there's a wedding happening tomorrow? Just a small, intimate affair between a bride, a groom...and the entire world.
The nuptials we speak of are, of course, those of Prince Harry and Meghan Markle, who are getting married at St. George's Chapel in Windsor. Approximately 600 guests will be at the ceremony, and millions across the globe (including us and everyone we know) have plans to watch the wedding and post "I do" revelry on TV. Though a few of us at Coveteur HQ are grappling with the fact that our invitations were lost in the mail, we haven't let that cloud our enthusiasm for one of the most exciting and highly anticipated parts of this affair: the fashion.
We don't know what Markle will be wearing (Ralph & Russo?! Stewart Parvin?! Erdem?!) but we do know how we'd show up: in designer dresses, statement shoes, and delightfully over-the-top accessories. And honestly, even without a royal wedding invite, we may need some of these pieces just because. Thanks for the inspiration, British monarchy!
---
Leah Faye Cooper
Senior Features Editor
1. Oscar de la Renta Strapless Dégradé Tulle Gown: If it were any other wedding, I'd be concerned about doing too much with this dress, but there's no upstaging a future royal in a couture gown and tiara (both of which Markle will likely be wearing). So yeah, I'd be going with this tulle beauty.
2. Jimmy Choo Meagan 100: Not only are these bejeweled suede heels gorgeous, but they're high enough to ensure that I'd get a clear view of Meghan as she walks down the aisle. I'm over six feet tall, but I'm not interested in taking any chances.
3. Ilana Ariel Dot Matchstick Earrings: Is there an earring style aside from diamond-encrusted that should be considered for this type of occasion? If so, I'm not aware of it. I'm interested in these drop earrings and these drop earrings only.
---
Noah Lehava
Senior Editor: Health and Wellness
1. Hillier Bartley Lantern Fringed Gold Bag: There's something Old World and luxurious (I mean, it's GOLD FRINGE) about this bag. Yet it also manages to feel very modern. I'd be fondling it and a glass of champagne all night. You know, if I was actually invited.
2. Marchesa Tailored Mini Dress: I'm no expert on royal dress codes, but I'm fairly certain short hemlines are a no-go according to the queen. But who cares! This is hypothetical, and consider it my homage to Meghan, who loves a well-tailored blazer.
3. Nina Runsdorf One-of-a-Kind Fire Opal Earrings: Sasgajgljaslgj I just about lost my shit when I found these. If anything is going to pry the world's eyes off the bride, it's going to be these earrings.
---
Ivanna Martinez-Gonzalez
Social Media Associate
1. Sandra Weil Nopal Dress: My invitation was lost in the mail (it happens), so I'll be celebrating from home. But if I were to attend this beautiful wedding, I would break the rules and add my own fun twist to my wedding outfit. This dress by Sandra Weil has a classic fit, perfectly complementing my curves.
2. Mercedes Salazar Mano de Tigre Verde earrings: I'd wear these on a date; I'd wear these to the beach; hell, I'd wear these to a royal wedding. I know hats are the "standout" accessory to British functions, but what about eccentric earrings instead?
3. Manolo Blahnik Lurum pumps: If there's anything I've learned from Carrie Bradshaw, the sales woman at Saks, and my grandmother, it's that you can never go wrong with a pair of Manolos.
---
Monique Kamargo
Editorial Producer
1. Roland Mouret One-Shoulder Jumpsuit: Rarely will you ever see me in this much color, or in a jumpsuit for that matter, but it's the royal wedding, after all, so I am going all out (in reality I'll most likely be in my pj's, but I digress). Pink and red has been my favorite color combination lately, and I love the one-shoulder strap detailing featured in the back.
2. Alexandra Vidal Feather Jumpsuit: Another jumpsuit, because why not! While this Alexandra Vidal piece may be a bit less colorful than my previous pick, its off-the-shoulder feather detailing has me swooning. I do think this jumpsuit would likely be royal-wedding approved, but I've actually never even been to a ~regular~ wedding, so what do I know. Either way, I'll be wearing this one with the fun sash around my waist, once my invite gets sorted out in the mail (USPS, get it together!).
3. Judith Leiber Couture Clutch: As I said earlier, I'm going all out. While this clutch is one of Judith Leiber's more tame pieces, it's the perfect sparkly addition that will pair well with either jumpsuit. I mean, do you see those crystals? No Kira Kira needed.
---
Katie Becker
Beauty Director
Part of the series:
WWWRN