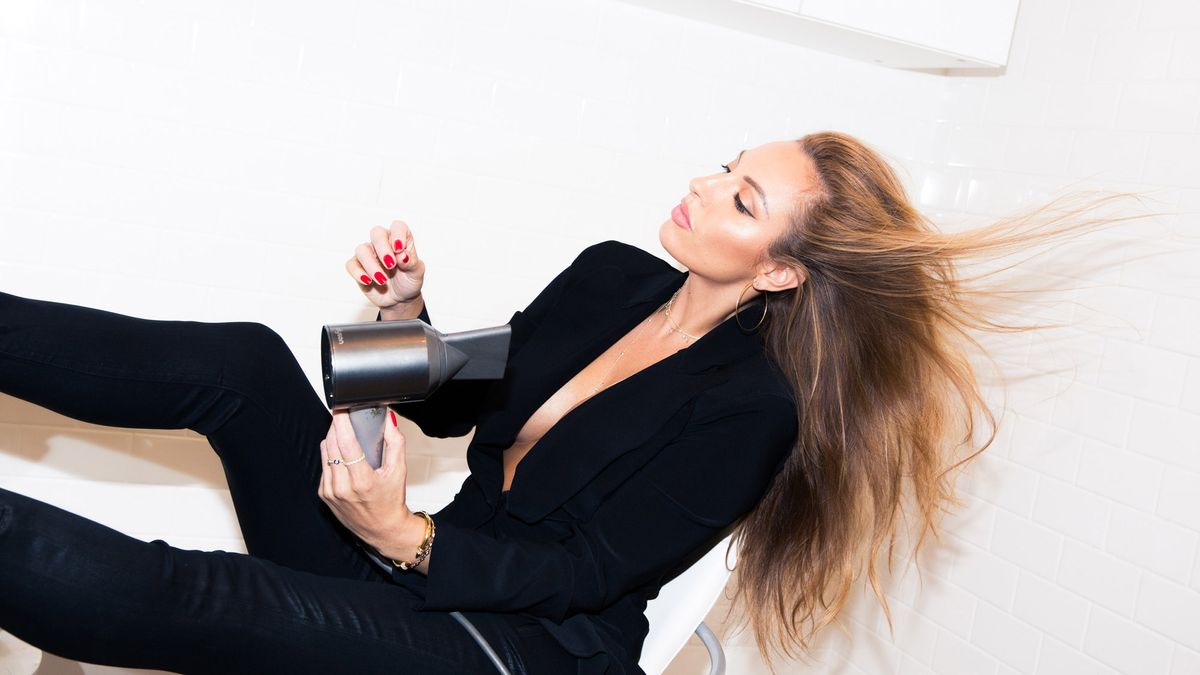 Hair
Meet the Celebrity Hair Stylist to EmRata, Jessica Alba, and Bella Hadid
Jennifer Yepez shares her favorite products and how she climbed to the top.
Alec Kugler
While Jennifer Yepez has become a celebrity in her own right, styling the hair of global A-listers like Salma Hayek, Emily Ratajkowski, Jessica Alba, Zendaya, Hailey Baldwin, Bella Hadid, and Adriana Lima, all while entertaining 150k followers on her Instagram, the list of famous hairstylists for whom she used to assist as she was coming up in the hair world is possibly the most impressive of her lists. After getting her license at 18 and working at John Frieda, Yepez quickly became assistant to Serge Normant. She worked at famous New York salons Garren, Julien Farel, and Sally Herberger, and worked with legendary editorial and backstage stylists like Odile, Guido Palau, Orlando Pita, Sam McKnight, Yannick D'ys.
"It was the best thing I ever did," she says. "All the Vogue shoots, Italian Vogue, Prada campaigns, traveling all over the world to all the fashion weeks. It was the beat back then and it was much more creative. When I wanted to become freelance and get an agent, I became friends with all the girls backstage since we would see each other every day all day, and I told them if they ever needed hair for a red carpet or whatever to call me and that's how I began to really get my start on my own. One main girl that helped me get my start is Joan Smalls."
In other words, the girl knows how to work. But like many things we see on Instagram, there's usually a really good backstory that's not so perfectly filtered. "What people don't really see about my job is the blood sweat and tears," she tells us. "I would literally cry some nights and ask myself can I really go through this can I make it? In the salon, I was getting paid $50 a day and I'd work 12 hour days… it was rough. And when I switched to freelance, you have no idea when you're going to get paid. I remember it was snowing and I had to get to a Vogue shoot, I literally got evicted that day. I was owed so much money I literally didn't get paid for so many jobs and it was about 6 months of no pay. Thank goodness my boss sorted it out. But, yes, it was rough and all worth it."
Now, having earned her way to the top as Kérastase Paris Celebrity Hairstylist, we want want to know: What has she learned over the years, what are her all time favorite products, and what's her secret?
---
1 / 14
"[When I was a kid] I always loved doing hair since I had a Barbie like all girls. Then I would also do all my friends hair in school. Twisties and cornrows were the big thing in NYC when I was school, so I would basically do all the boys and the girls. You knew I did their hair I'd do different styles but I'd pick a pattern."