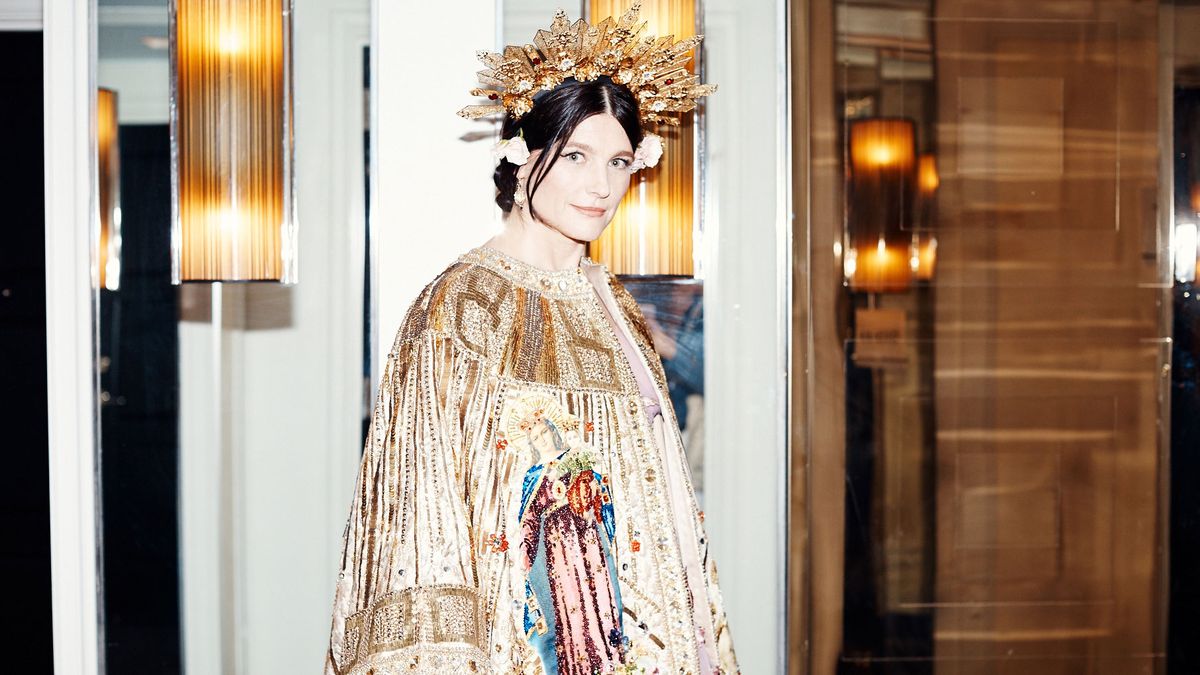 Designers
She also swears by this one product for taming flyaway hair.
Weston Wells
When we walk into the hotel room to get ready with designer Tabitha Simmons for the Met Gala, the first thing that catches our eye is a floor-length, glittering coat with an image of the Virgin Mary on the back. "It's Dolce & Gabbana Alta Moda," Simmons says from her perch on the makeup chair. A stunning blush tulle dress with its own splash of embroidered red roses hangs next to it. Complete with a custom Dolce & Gabbana crown, a sparkling clutch, and her own satin-and-crystal shoes, the look is a perfect representation of this year's theme, "Heavenly Bodies: Fashion and the Catholic Imagination."
In between weaving fresh flowers into her hair—courtesy of Domenico Dolce and Stefano Gabbana themselves—and quickly pumping breast milk before shimmying into her dress (the realest getting-ready step we've encountered), the new mother happily gave us the rundown on her whole Met Gala look, her favorite part of the evening, and the friend she loves to split a bowl of bolognese with before hitting the red carpet.
---
1 / 25
"I think this might be the tenth anniversary [of me attending the Met]. I need to double-check, but I think somewhere around that."