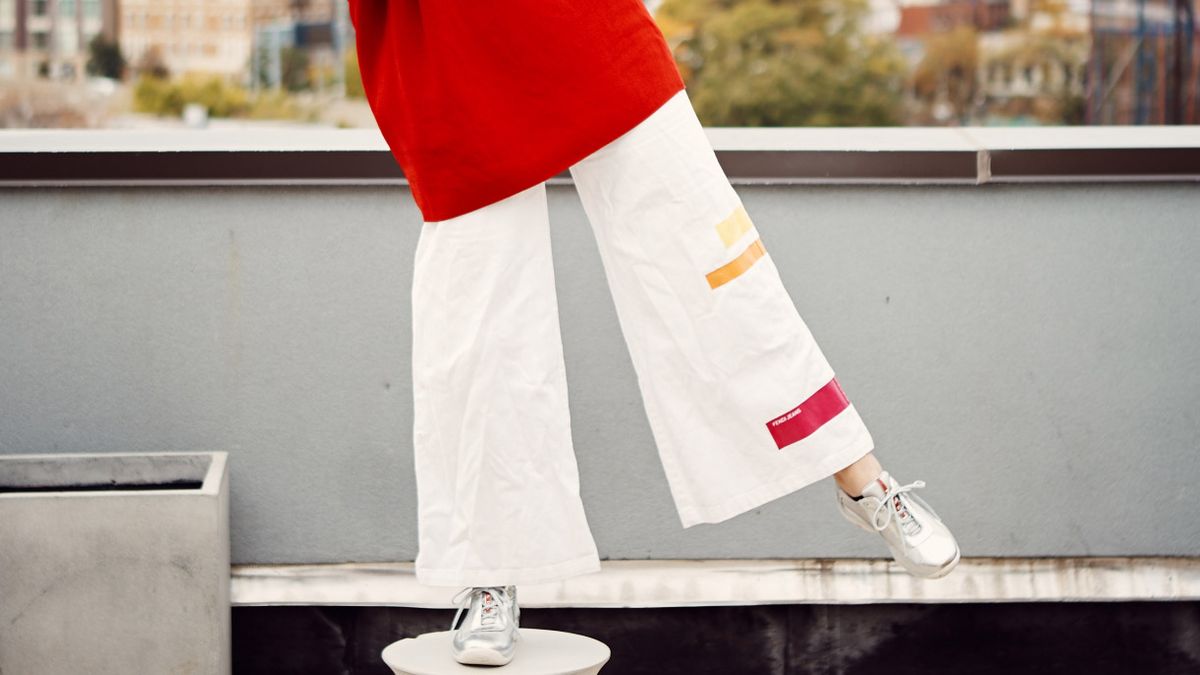 Trends
They're somewhere in between jeans and capris.
I remember the first time a culotte came into my life. I was confused. They seemed confused. Not a full-length pant, and not yet a capri. I remember trying them on and thinking they were magic. When the sales associate asked "how it went," I told her, "I loved the pants!" to which she informed me they were "actually called culottes." It was a word I had never heard but would cherish for years after.
This was both before I worked in fashion and right after I fully understood the merit of just enough exposed leg. Culottes hit below the knee but above the ankle. They expose too much skin for winter but just enough for spring and summer. They're actually perfect for the kind of breezy sunshine we're experiencing right now in New York. They're also very flattering and can be worn with literally any top, shoe, and jacket combination. And yet, when I ask people about culottes or when people ask me about mine, they still seem confused about what exactly they are and how to wear them. But like I said earlier, I get it! They're somewhat of a conundrum, and even Wikipedia agrees, since it defines them as "an item of clothing worn on the lower half of the body." Useful!
Whether you love them, hate them, or are unsure about them, culottes are definitely something you should add to your wardrobe. There really is one for everyone, regardless of how you feel–and here are 15 for all of the feels.
---