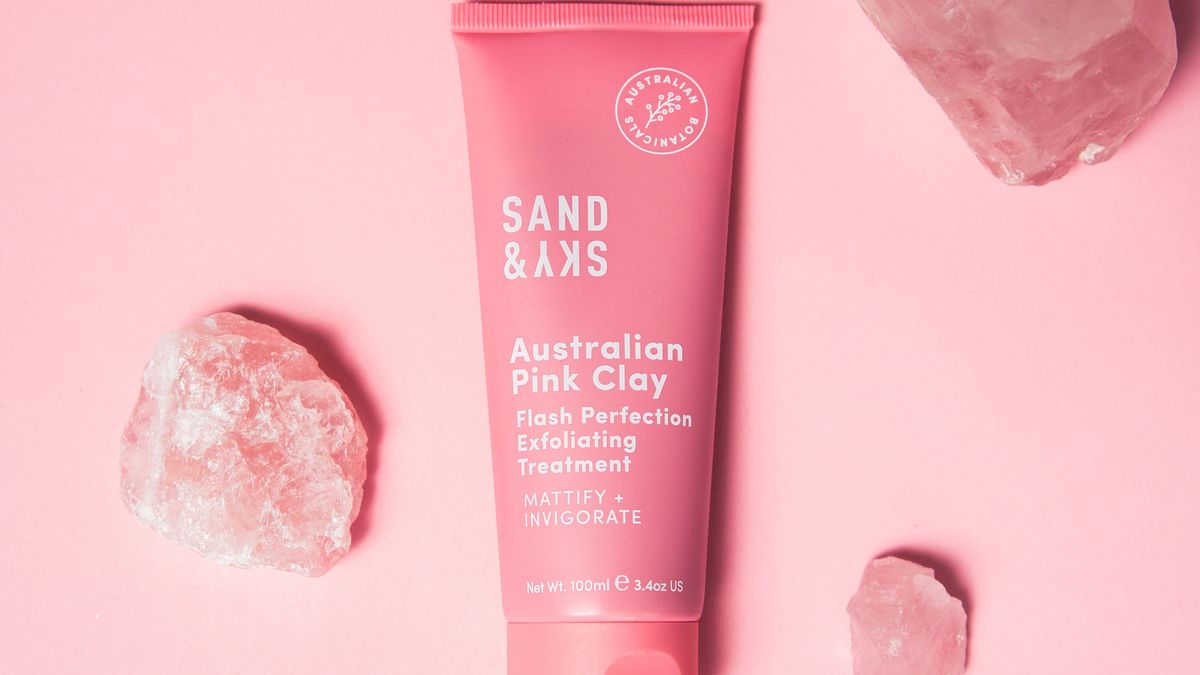 Skin
This New Exfoliating Treatment Has an 11,000-Person Wait List
It's the latest launch from Instagram favorite Sand & Sky.
Alec Kugler
You might have heard about the Sand & Sky Australian Pink Clay Mask from one of the beauty brand's 210,000+ followers on Instagram or this YouTube video, which illustrates just how well the mask deep-cleans your pores. Now, in a long-awaited release, the influencer-favorite company is launching its new Flash Perfection Exfoliating Treatment, and there's already an 11,000-person wait list (!!).
We managed to get one of the coveted bottles to test and this formula does not mess around. The treatment boasts a 2-in-1 exfoliation with AHA-rich fruit extracts to chemically exfoliate and bamboo and macadamia seed to physically slough off that rough skin. To use, we applied a pea-sized amount (a little goes a long way) in a thin layer to clean damp skin, massaging lightly. Then we let it chill for about five minutes—enough time to let the alpha hydroxy acids get to work. Expect some mild tingling; if you have sensitive skin, we recommend a patch test before you use this on your face.
The treatment has the same pretty mauve color as its sister mask—perfect for taking requisite selfies—with a mild scent from its antioxidant-rich formulation. We rinsed with warm water, removing any leftover granules with a damp towel before moisturizer. Be sure to use an SPF, as AHAs will make your skin a little more sensitive to the sun. The end result was baby-soft skin in under 10 minutes without a hint of dullness—just a bright, glowing complexion. Bonus points if you deep-cleanse with the Australian Pink Clay Mask afterward. Your clogged pores have definitely met their match.
Want more stories like this?
11 Products I Swear By for a Spring Skin-Care Makeover
14 CBD Beauty Products That Really Work
This New Organic Face Mask Is the Secret to Juicy, Hydrated Skin