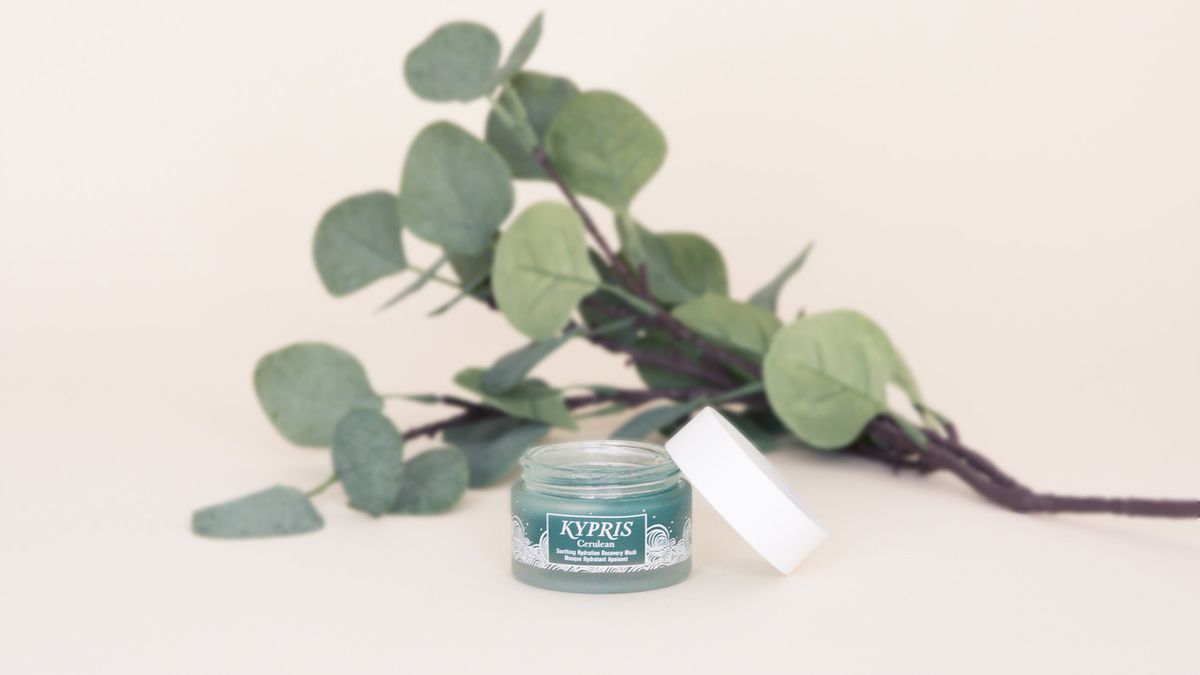 Skin
This New Organic Face Mask Is the Secret to Juicy, Hydrated Skin
It's also the perfect way to celebrate Earth Day.
Alec Kugler
Every woman on earth wants the type of glowing, hydrated skin that forces strangers to ask, "What do you do to your skin?!" Unfortunately, it's easier said than done, and the constant trial-and-error approach to skin care can take a real toll on your complexion. So when a product comes along that promises hydration *and* is completely organic, wild-crafted, with sustainably grown botanicals, it makes this beauty fanatic sit up and take notice.
The Kypris Cerulean Soothing Hydration Recovery Mask launches today, in honor of Earth Day, but I've been happily slathering my skin with the blue, jelly-like substance for several weeks now. It's cool and soothing on contact, thanks in part to the blend of 36 botanicals, including algae, plankton, and seaweed, to help hydrate; wakame, to increase cellular oxygen; sea fennel stem cells that help skin become plump and firm; and tulsi flowers to help calm skin (and give the formula its striking blue color). The mask also has no shortage of antioxidants to help fight free-radical damage from pollution, sun, life, etcetera.
While you can use this as a sleeping mask, I prefer to apply it one or two times a week following a clay or detoxifying mask, which can often zap your skin of moisture. I leave it on for about 30 minutes and then rinse with very cold water to further depuff my face. Then I apply whatever rotation of serums and moisturizers I'm currently using, add a few swipes of my jade roller, and bask in my fresh, juicy skin. I promise you'll receive no less than three compliments per day about your new level of glow. Happy masking!
Want more stories like this?
11 Products I Swear By for a Spring Skin-Care Makeover
6 Steps to Achieve Glowing Skin, According to a Natural-Beauty Guru
8 Things You Should Know about the Face Mask That's Going Viral on Instagram