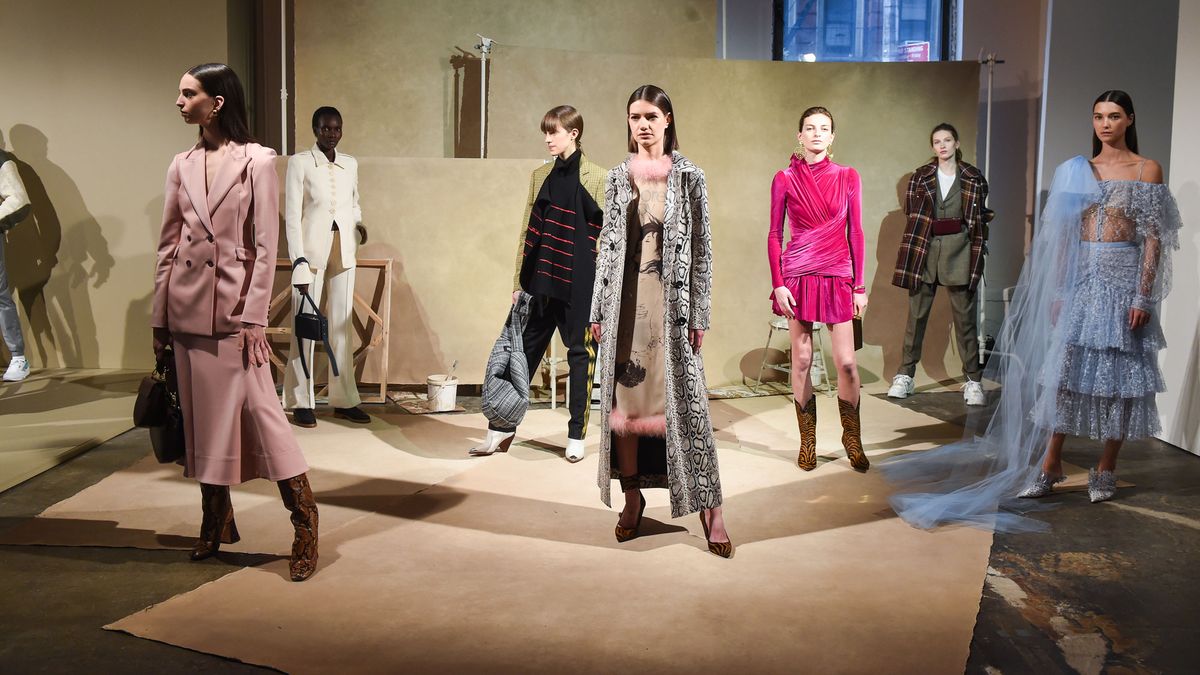 Trends
These Are the 7 Biggest Trends for Spring
They involve cowboy boots, peasant dresses, and really big hats. In collaboration with MATCHESFASHION.COM.
Fashion is known to run on its own schedule by presenting seasons ahead, and has a way of making us want coats when we should be wearing culottes. Which was definitely the case of MATCHESFASHION.COM, who had their live presentation for FW18 last Thursday. There was lots of everything you would expect: animal-print cowboy boots (two spring trends in one), lots of yellow everything (it's the next millennial pink), blazers and pant-suiting galore (thank you, Hillary), thigh-high boots worn with cocktail dresses (a match made in heaven), and every pattern worn at once (maximalism is back with a vengeance, if you haven't already heard). There was also some very fancy blue marbled cheese that resembled a mosaic, toast that looked more like a salad with piles of lettuce, and even a chocolate bar, where you could break chocolate statues with a little chocolate hammer. It was glorious in every way and made us excited about the colder months for the first time since approximately last week, when we swore off dreary weather forever.
That being said, we are looking forward to buying clothing for fall/winter again because it involves buying, well, clothing. But for now, the sun is finally here to stay (fingers crossed), and we're currently investing in anything that involves bright colors or exposes all the skin we almost forgot we had (midriff! arms! legs! literally any one of our ligaments!). Luckily, Natalie Kingham, Fashion and Buying Director at MATCHESFASHION.COM, knows what our wish list looks like before we even do (it's kind of her job) and gave us tips on what to buy this spring season.
---