Hair
7 Lessons I Learned After Getting a Horrible Haircut
This story (and photo evidence) will probably make you cringe.
Alec Kugler
"You know, it actually looks kind of cute on you." That sentence, spoken by the woman cutting my hair, was when I realized my trim might not be going as planned. It seemed to come across as a backwards compliment—something I might say to convince myself that whatever I was doing wasn't *as awful* as I'd assumed it would be. This workout isn't that grueling. My headache isn't that bad.
I had planned to get my overgrown bob cleaned up a bit: add a layer for volume (it had been falling flat) and shorter pieces in the front to frame the face. It seemed simple enough to describe, so I didn't bother bringing along a photo as an example. I guess that was my first mistake.
Or maybe my first mistake was ditching my go-to hairstylist for someone my mom recommended in my hometown. Or maybe it was telling myself that appearances aren't everything—that you can get a good haircut in a dimly lit "Unisex Salon" in the middle of a mini mall. Maybe I should have canceled my appointment once I realized I was running late, after being told this particular stylist had to leave in a half hour to pick up her daughter. Maybe I should have questioned things when she kept using the word "different" to describe what I wanted (it wasn't that different).
But, coulda, shoulda, woulda—none of that mattered when, after 40 minutes, I walked out looking like a mix of Rapunzel at the end of Tangled (after her hair was chopped with a sword) and '70s figure skater Dorothy Hamill. The cut was uneven and chunky, and she had missed a few pieces in the back, which my mom volunteered to cut herself later that night.
---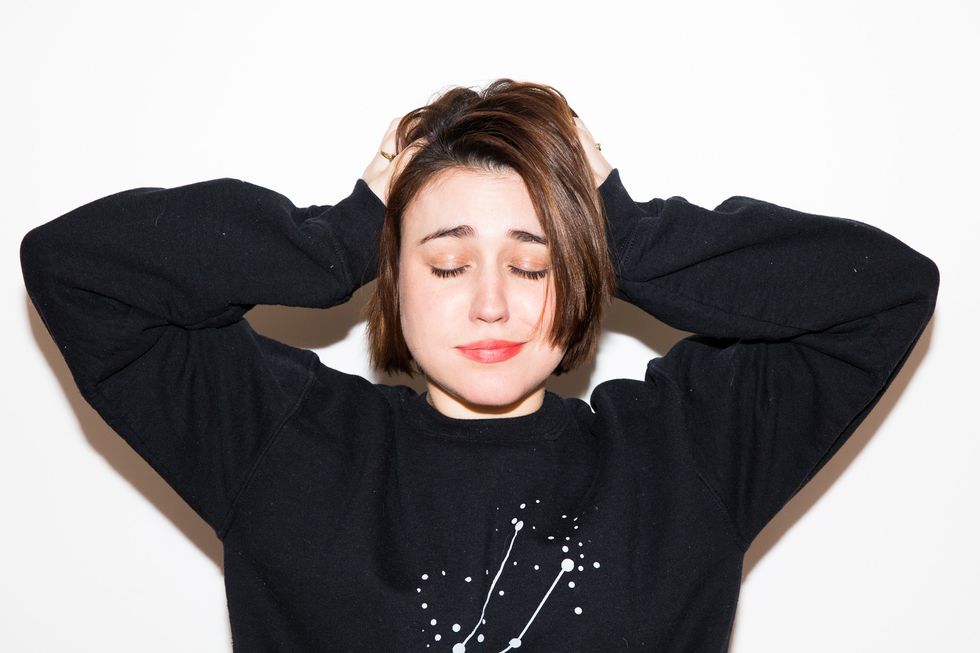 It didn't take long for me to frantically email Coveteur's beauty director, Katie Becker, for advice, asking if she knew someone—anyone!—who could fix this mess. And, after joking that my hair was giving her Jonathan Taylor Thomas vibes (it definitely was), she booked me an appointment at Serge Normant with the talented DJ Quintero.
Sitting in his chair on Friday morning, I felt weirdly trusting for a person who had just gotten the worst haircut of her life, save for the time I trimmed my own bangs as a child. But I had scrolled through DJ's Instagram beforehand and saw that he had worked with stars like Rose Byrne, Lily Collins, Sofia Vergara, and Leighton Meester (he recently cut her newly platinum 'do). Plus, the most common celebrity on his feed was Katie Holmes; if I had to correct this cut with something super short, Katie's pixie would be my top pick.
DJ began by looking at my hair like it was a puzzle, putting a lot of thought into his plan of attack. "I think we need to even everything out, take the back up a little so it looks like a shape, and strengthen the line," he told me. My only request was not to look like the Long Island Medium.
Once the initial cut was complete, DJ dried my hair and straightened it so we could get a better look at the untouched layers. He used words like "panels" to describe what was going on: One side was a lot longer than the other, and nothing really connected. "This is a different haircut than this," he told me, pointing at my head. It was haircutting 101, but still a lightbulb moment for me to have it explained so simply.
Thankfully, with a few more snips and some careful measuring, even the front of my hair, which originally seemed to go back way too far, began to blend into everything else. It was short, yes, but now it actually looked like a real style. You can view his miracle work in my "after" pictures, but honestly, my hair looked even better once I showered. It air-dried into a perfect voluminous bob, with a slightly shorter wave in the front—aka what I'd wanted all along!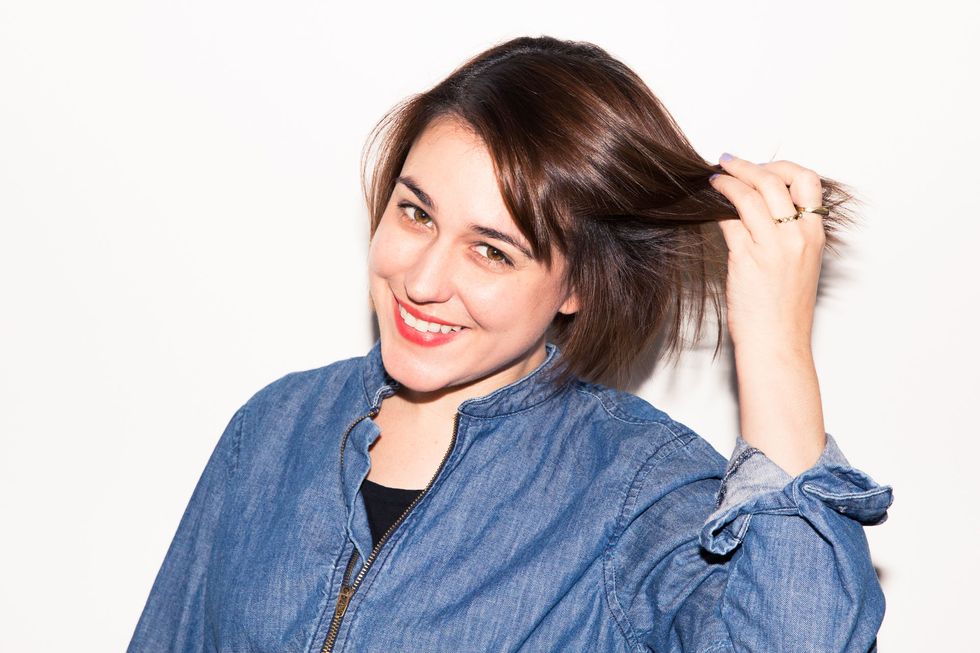 My whole horrible haircut experience definitely taught me a few lessons, which I will remember for the rest of my life and share with you:
1. Always bring a photo as an example. Even if you're a master at explaining what you want, your idea of short might be different than someone else's idea of short, and the same goes for things like layers and bangs.
2. Remember good things take time. While my haircut with DJ was meant to correct my cut, it took about two hours altogether—basically the opposite of that half-hour experience I had in my hometown. Extra minutes tend to mean more concentration and analysis.
3. Layers should "connect" and blend. The basics! But important to remember.
4. Ask to see the back. I didn't with my original cut, and perhaps if I did, I would have noticed those panels and random longer pieces.
5. Stalk your stylist on social media. Check out pictures of their past work before sitting in that chair. I'm not sure why I didn't think do this from the get-go; this trick has never failed me before!
6. Sometimes quantity equals quality. I have gotten good haircuts for less than $40, but pricier chops done by professionals rarely let me down. If you're going to a well-known salon, think about how tough the application process must be at that job—they likely want to keep their good reputation, so they only hire the best of the best!
7. At the end of the day, it's just hair. If you got a bad cut, don't panic. It can always be fixed and, if not, your hair will grow out eventually. In the meantime, there are things like bobby pins, headbands, scarves that can be tied into headbands, and hats!
Want more stories like this?
I Got a Truly Terrible Haircut
Why I Finally Decided to Break Up with My Hairstylist
6 Celebrities with the Best Medium-Length Hairstyles