Exclusive Sneaker Source GOAT Released It's First Magazine & It's Incredible
With Jerry Lorenzo as the cover star, and interviews with the likes of Reddit's co-founder, you already know it's a must-read.
Career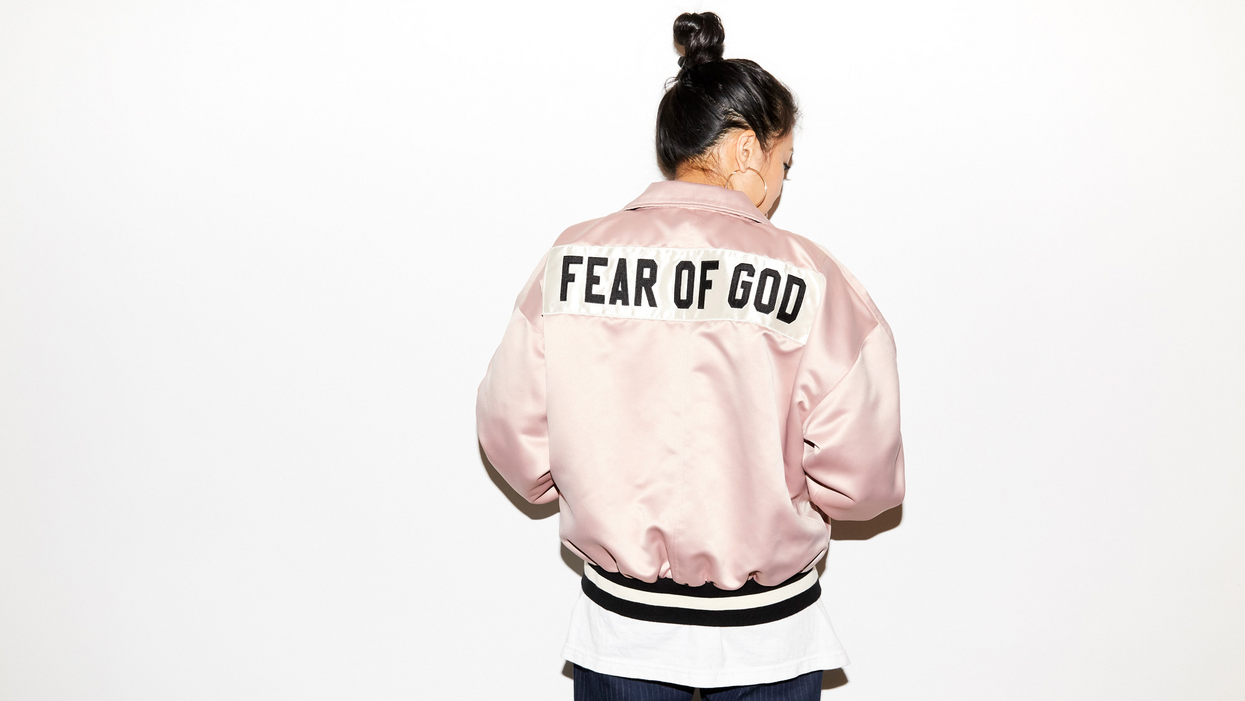 In 2015, a start-up by the name of GOAT  launched. Founded by Eddy Lu and Daishin Sugano, it was a marketplace for buying and selling sneakers, with the goal of making the grueling process of buying truly authentic resale sneakers a heck of a lot easier. Fast forward three years, and said marketplace—which also has an app because, 2018—now has a cult following, recently merged with sneaker retailer Flight Club, and debuted to the world their bi-annual publication, Greatest, which is stuffed with in-depth interviews and stories on sneaker enthusiasts.
One flip through the 150+ page magazine, whose cover star is Fear of God's Jerry Lorenzo, and you'll notice a name on every single page: Diane Abapo, the Orange County-native who started at GOAT a year and a half ago and originally wanted to be an authenticator (we'll get to that in a minute). Abapo grew up with a love for photography (shoutouts to her mom) and has an affection for meeting new people, a passion project that is a street culture magazine called Suspend, and not only photographed 80 percent of the magazine, but also interviewed every single subject—a huge feat, although she'll quickly let you know that GOAT's entire marketing team was also very much part of the process.
Greatest's first issue wasn't meant to highlight the sneaker industry vets. Instead, they focus on those within their network (like Cov-alum Mateo Berry) and other highly successful people who keep their sneaker addiction more on the down-low. We met up with Abapo (along with her cute pup, Hashbrown) at GOAT's L.A. headquarters to chat the making of the first issue, how the cover came to be, and her own love for sneakers.
---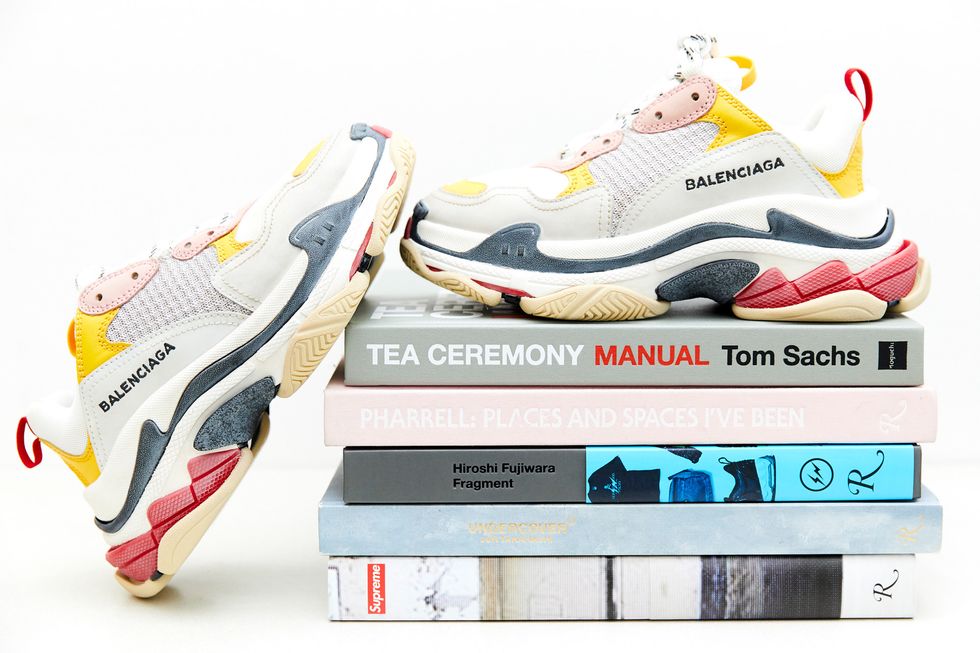 Her love for photography started way back:

"Probably in high school. That's when my dad got me my first digital camera. My mom has also always been into photography. I'd always been into fashion magazines [and] I would always spend time after high school hitting up the local bookshop and gorging on Interview, Vogue, i-D, Dazed—all the publications where there were heavy fashion editorials. Once I got that digital camera, I brought it with me everywhere. I became the historian amongst my friends.

"Moving into college, I went to UCLA, I still had no training in photography, but I was really interested in it. I started interning at a magazine based in L.A. From there, I got another internship with a celebrity photographer and [was] assisting on shoots, building my knowledge firsthand. It kept going [from there]; I shot my friends who happened to be signed to modeling agencies [and] some of my other friends who were up-and-coming artists and rappers. I would shoot for fun and it became something I really loved to do."

How she first fell in love with sneakers:

"I would say [it was in] 2012 when I started exploring Fairfax. Flight Club was a favorite spot for me. I'd go there and started to pick up on what the names of shoes were that people were wearing, things like that. That was also when I was bringing my camera around. It was always a conversation starter. People would ask me to take their pictures and it just kept on going."

The first pair of sneakers she was obsessed with:

"My Jordan 1 Royals. That's a big one for me. I've always seen them in pictures but I've never seen them worn on anyone, let alone on any women. All my memories of that shoe were [from] men or athletes, Michael Jordan wearing Jordans. I never really associated women with wearing Jordans. That was a recent purchase when I started working at GOAT. The colors are so good. Blue and black together is awesome. I love it."
While the magazine wasn't her idea, she always knew she'd be involved:
"I've always liked sneakers [and] I actually wanted to be a sneaker authenticator but I don't have the extensive knowledge that some of my colleagues do—I will gladly admit that. So [then it was about] joining the marketing team, seeing where my skill set would lie. The VP of Marketing [Sen Sugano] is the one who wanted to create this magazine called Greatest. It was his idea from the beginning. He wanted to focus on the stories of people who not necessarily only use GOAT, but just everyone in the sneaker community. Bridging the community of people who are involved in the sneaker community in different spectrums. I knew I would help oversee the direction for this magazine."
The focus with the first issue was on those slightly lesser known:
"It was a lot of creative brainstorming. With issue one, we weren't trying to get all the heavy-hitters or the industry veterans. They are individuals I feel really represent the sneaker community. Hugh Augustine is an up-and-coming recording artist and he wears the Reebok Questions. In his interview, he remembers the first time that he had the shoe. That's not a typical shoe that I've photographed or that you see in sneaker forums but it's a very important shoe for him in his childhood. Those are the things that we're trying to bring out with these stories."
On shooting 80% of the issue and conducting the interviews:
"It's still a lot of teamwork, even though I did shoot a lot for the first issue. That won't be the case moving forward. I really just wanted to set the tone. It seems like it was a really big feat, but from the standpoint of me also having previous experience putting together a magazine—it's really fun. At the end of the day, I love hearing people's stories and seeing something come to life."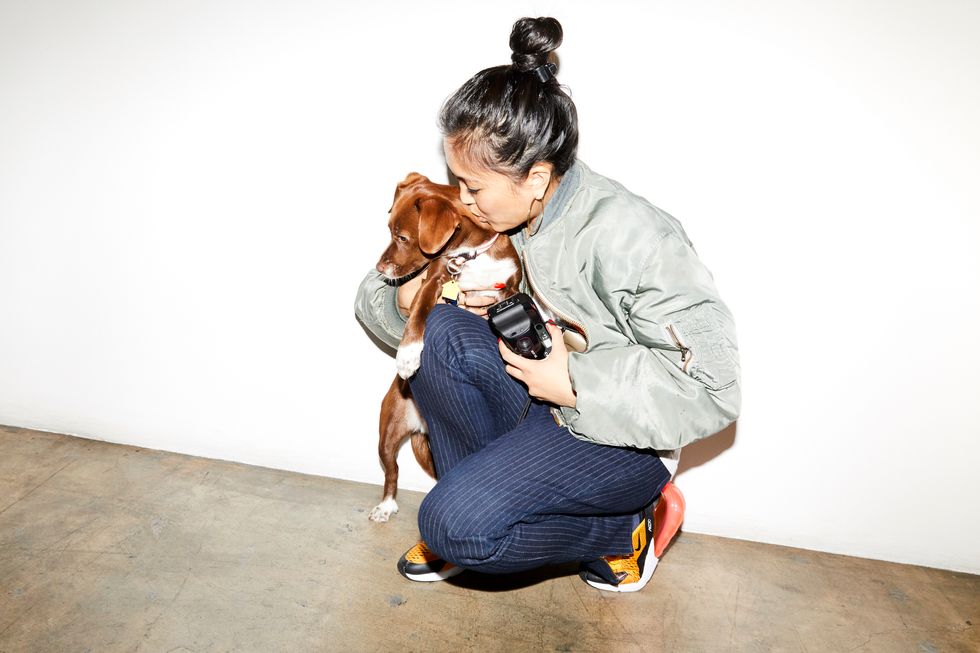 The most surreal moment from putting Greatest together:
"Being able to shoot Jerry Lorenzo for the cover. That's the biggest highlight for me. He is obviously someone who is doing so many amazing, incredible things. We shot at Milk Studios. I had the chance to shoot for him a couple of times before, so to have him on the cover of Greatest issue one meant a lot to me personally. And I think also for the magazine itself. Everything he believes in and stands for is in line with our values."
How the cover came to be:
"We shot for a couple hours at Milk and there were some photos that didn't end up making it. It was so perfect to have him on the cover not even looking directly into the camera. That really mirrored how he is. He didn't want the attention to be on himself.
"When we were wrapping up the magazine and getting ready to ship it, there were a couple of variations for the cover but we were all standing in front of my computer, looking at all the different photos that we could use and when that one came up, we all were like, 'Yep, that's going to be the shot.' It just felt so right. Going back to it being called Greatest—it's a very simple image, but the takeaway is that we all aspire to be the greatest. Even for Jerry himself—him not looking into the camera and keeping his head down is reinforcing that idea that we all want to be as humble as we can with everything that we do. That was an image that he signed off on and he loved it. I don't think there's any other photo that we could have used that would have had the same impact."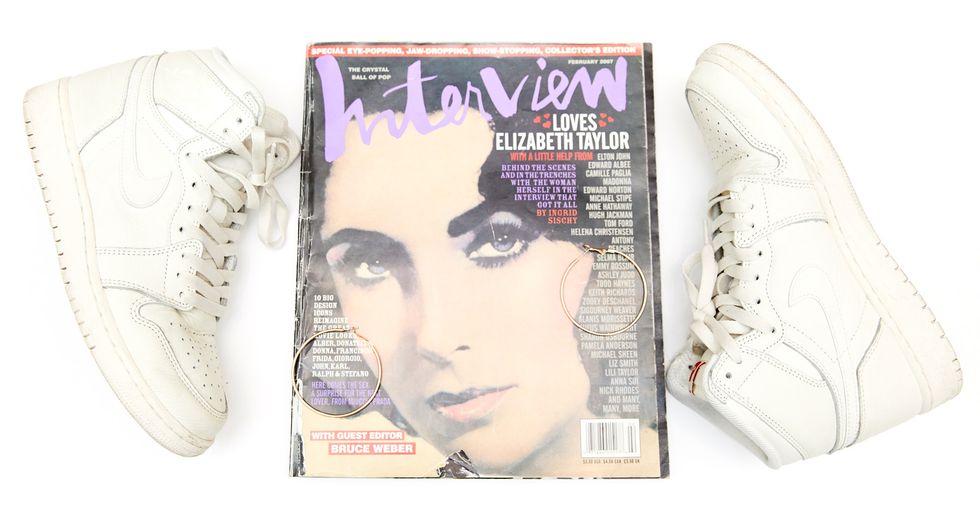 Future plans for Greatest:
"We definitely want this magazine to be biannual, so the next issue will come out in September. Fingers crossed. It will still be a wide range of individual features—Q & A format. There will be more of a focus on not just L.A. Maybe it will be New York. Maybe it will be London. You'll have to wait and see.
"We want to keep getting more stockists, too. Stockists that encapsulate who we are and what Greatest stands for. We just picked The MOCA store—they will stocking the magazine. I'm super excited. Union is another one. I've been going into Union for so long. For them to actually carry Greatest—it's full circle, it's crazy. We have about 25 stockists confirmed. We're definitely hoping that it becomes more of a global reach. People love sneakers everywhere, so we're trying to make sure that we capture that."