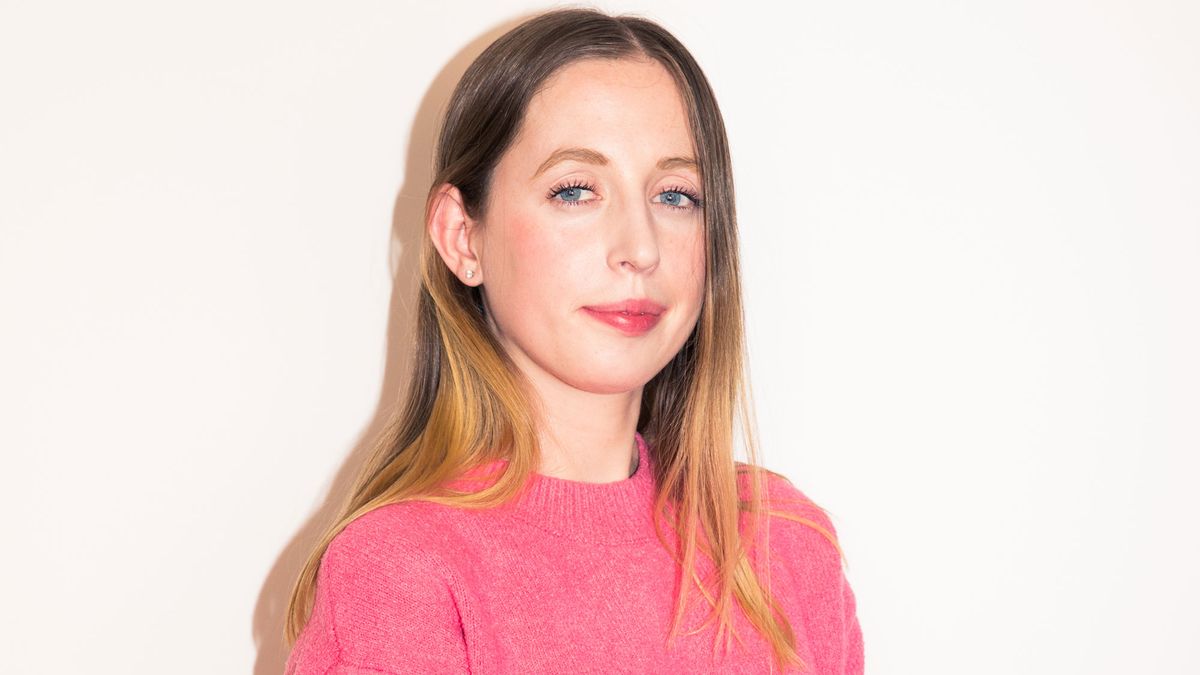 Beauty
Everything I Wish I Knew Before Getting a Nose Job
It's less painful than you would think.
I've always had a complicated relationship with my nose, even from an early age. One of my favorite jokes has been "I literally came out of the womb with a broken nose," except it's actually a true story and not a dramatization. In the process of being born, my little baby nose was squished. This resulted in some legitimate breathing problems due to a deviated septum, which plagued me for most of my life. Because of this, I always knew that a nose job would be in my future. I just wasn't sure when it would happen.
As I grew older, not only did I have those pesky breathing issues, but I began to hate my nose for aesthetic reasons. Like most people who have broken their noses, I had a big bump right on the bridge, which was especially prominent from a profile view. It didn't help that I also inherited a larger nose from my father's side of the family. I was constantly aware of its size and shape. My insecure teenager self blamed everything on the nose—if only I had a cute "button nose" like the other girls, then I... Fill in the blank.
Thankfully, I grew out of this mind-set once my crazy hormones settled down. With every birthday, I felt more confident with my looks and who I was as a person. By the time I realized I should probably get my nose fixed (for medical reasons at least), the self-love was real. I had to ask myself, did I really care about the aesthetics of my nose anymore as a 22-year-old woman?
With the #bodypositive movement taking hold, we are expected to embrace all our flaws and not give a damn about what other people think, but what does that mean for people wanting to change their appearance for personal reasons? Countless celebrities have apologized for getting procedures like rhinoplasty, and less and less people seem to be getting it done. So when I was thinking about my nose this past year, my biggest worry was about the judgment that stems from getting plastic surgery. Would people look at me differently? Would everyone think I was self-absorbed and vain? After thinking long and hard about it, and reading reaffirming articles similar to this one, I realized I shouldn't care about that stigma. It is MY body and MY choice to do whatever I want with it. So this past December (right before the New Year—how fitting), I finally got the procedure I'd been thinking about my *entire life*. Here are six things I learned from it.
---
THERE IS A BIG DISTINCTION BETWEEN A SEPTOPLASTY AND A RHINOPLASTY
The term "nose job" conflates these two separate procedures. When someone has a deviated septum, a septoplasty is the interior surgery that fixes it. Septoplasty straightens the septum and helps to alleviate any breathing issues stemming from blockage of the nasal passages. This type of surgery is usually covered by insurance. On the other hand, a rhinoplasty is for cosmetic purposes. Rhinoplasty shapes the nose, changing it for aesthetic reasons. Most people who have deviated septums (myself included) choose to have both a septoplasty and a rhinoplasty in order to correct any bumps, crookedness, etc., that their deviation caused.
NOT ALL SURGEONS ARE CREATED EQUAL
Rhinoplasty, like any facial surgery, requires serious expertise. When someone is responsible for cutting open and reconfiguring your face, you're going to want a doctor that's not only good, but excellent at their job. Even if they have rave reviews, a surgeon that is good at breast augmentation might not be great at rhinoplasty, and vice versa. When I was doing research, I made sure to find a doctor that specializes in facial surgery and had all of the best technical qualifications, like board certification.
YOUR CONSULTATION IS IMPORTANT
Bringing your plastic surgeon reference photos is not just something you see on TV. Little did I know (oops!), you should really come into a rhinoplasty consultation with an idea of what you want your ~future~ nose to look like. If you voice the changes that you want, it will make your doctor's life much easier. Plus, you're more likely to have a better end result—one that you're actually happy with. Luckily, my doctor was able to give recommendations and guide me through the process. I wanted to still feel like myself, so instead of modeling my nose after someone else's, we used a computer model to make small adjustments to my "problem" areas. Besides straightening the interior deviation of my nose, we decided to: 1) fix the bump on the bridge of my nose, 2) bring the tip of the nose up a little, and 3) even out the nostrils to make my nose more symmetrical as a whole.
THE PAIN REALLY ISN'T THAT BAD
Weirdly enough, the most painful memories I have from my surgery are getting the IV inserted pre-op and getting my stitches plucked out post-op. This probably has to do with the fact that I was under anesthesia for the almost three-hour-long procedure and then on hardcore prescription painkillers afterward. With all of the medication I was given post-op, my pain ended up feeling more dull than expected. So although my face looked like I had gone to hell and back, there wasn't any intense suffering. The main issues were extreme weakness and sleepiness as a side effect from the drugs I was taking. For the first few days, I was so weak that I couldn't walk or go to the bathroom without assistance. I had to constantly ice my face so that the bruises and swelling went away, and I couldn't eat solid foods for a while. I was forced to sleep on my back with my head elevated at night, which was very uncomfortable. I also had crazy dreams and was groggy for most of the day.
THE RECOVERY PROCESS IS SHORTER THAN YOU THINK
As this was one of my first major surgeries (the other was getting my wisdom teeth removed), I was a complete wreck beforehand. After heavily researching and staying up late at night watching YouTube videos, I figured that my recovery would take about three weeks. I was pleasantly surprised when my bruises disappeared about six days later. Two days later I had my stitches and the splint on my nose removed and finally looked like a normal human again. My face was still slightly swollen, and my nose was tender with visible marks from where the stitches were removed, but none of that was a major hindrance. However, most people don't realize that your nose takes up to a whole year to strengthen and re-form after surgery. According to my doctor, I was not allowed to do any physical exercise for a few weeks and needed to avoid all contact sports (that was a no-duh, thanks to Clueless). I couldn't blow my nose (unless I blew it one nostril at a time), had to refrain from wearing glasses, and had to make sure I wasn't slipping and falling on the icy winter streets of New York. Any blunt force could cause some serious damage, as the nose is still sensitive and flexible. To retain the new shape of my nose, being especially careful was a must.
MOST PEOPLE WON'T NOTICE THE DIFFERENCE
Since there is still a stigma around plastic surgery, I only told family and close friends about my procedure at first. Justifying my personal choices to acquaintances wasn't something I cared to attempt. But after my nose healed, I was much more open to sharing it with the world. My results were exactly what I hoped and more, and I now want people to notice. The thing is, the difference isn't obvious enough for anyone to realize without blatantly telling them. Even after I share the news, they are often in disbelief until I pull up my handy side-by-side "before" and "after" photos. Although a *little* more recognition/attention would be nice, I'm nonetheless happy with the natural-looking results. And by happy, I really mean overjoyed. My confidence levels are at an all-time high, and I haven't regretted my decision once.
Want more stories like this?
Everything I Wish I Knew Before I Got Lip Injections
What I Wish I Knew Before Getting Botox
Everything You Need to Know Before Going for Plastic Surgery