WWWRN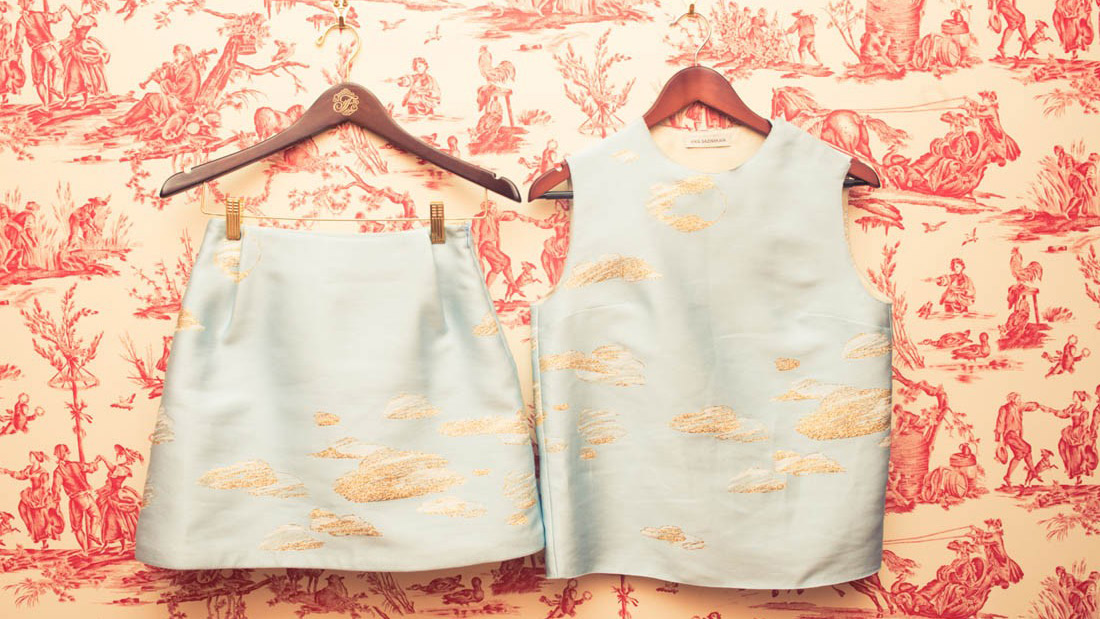 These 10 Matching Sets Are the Easiest Things to Wear This Spring
They're also the best….annnd the cutest...annnnd we need them all.
I'm a little ashamed at my inability to piece together an outfit lately. Maybe it's the weather. Maybe it's the fact that I started spring cleaning but haven't had the time to finish (read: my room is a mess and I hate myself). Or maybe it's the fact that I'm so fixated on becoming a morning person that I stay up all night thinking about it, which causes me to oversleep, wake up in a frenzied panic, and throw on whatever clothing I have on the floor. It's not a cute look—literally, figuratively, spiritually, or mentally.
In my dream life, not only would there be no clothing on the floor, but my closet would also be filled with great matching sets. Nothing makes you look more put together than a matching top and bottom situation—it does all the work for you! I'm not sure you could possibly own too many matching sets, so here are 10 you should buy (and keep off your bedroom floor).
When your patron saint is Cher Horowitz
Always a bridesmaid, never a...wedding cake
Hear me out: wedding cakes are an underrated source of style inspiration. They know their layers, their frills, and their color story. And this tiered Sandy Liang set is definitely bringing to mind the light blue frosting wedding cake of my dreams.
An "I mean business but maybe not really" suit set
You're wearing a blazer so you're professional but it's also the color of cotton candy so you like to have fun.
An 'I mean business even though I'm small' suit set
A tiny suit for a big personality.
If you're not over millennial pink
It's the color that just keeps giving.
And if you're over millennial pink
Generation Z loves yellow! It's also a color most of us aren't familiar with currently (re: lack of sunshine), so you might as well channel that vitamin D somehow.
If you want to take your Canadian tuxedo with lace
Canadian tuxedos can be a bit masculine, so why not soften it up with some French frills?
How to actually match from your head to your toes
I mean you can't forget about what's underneath...
How to wear a shirt as a bottom and a top
If you want to throw people for a loop (or have your outfit be an automatic conversation starter), this Ji Oh skirt has sleeves.
If you want to look like you're permanently on vacation
Part of the series:
WWWRN