The French Girl's Guide to Fashion, Beauty, and Wellness
Leave it to Coco Baudelle to inspire our next trip to Paris.
In collaboration with Karl Lagerfeld Paris.
Shopping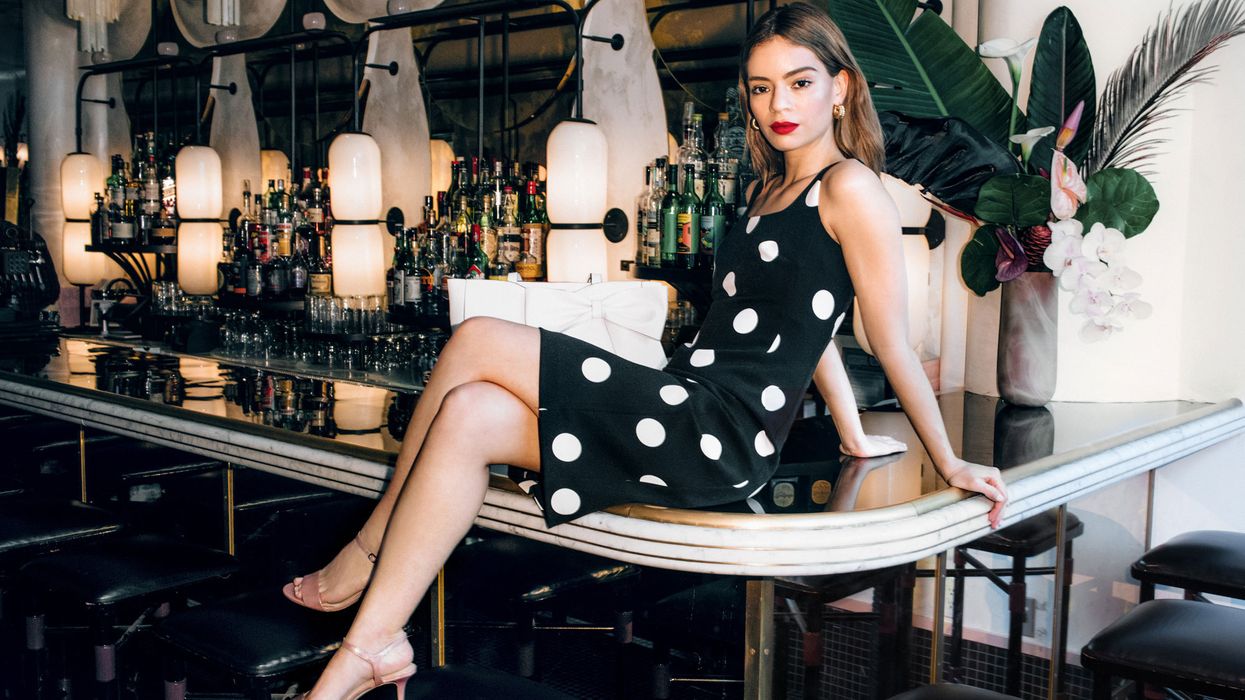 ---
To get the intel on creating the ideal Parisian day, we decided to consult actress, screenwriter, and model Coco Baudelle, an impossibly cool New Yorker who, since moving to the city from Montreal, has mastered the art of channeling her inner Parisian girl (no doubt she's taken after her mom, who's French). Of course, the day wouldn't be complete without a few outfits by the iconic Karl Lagerfeld Paris, meaning there was plenty of minimalist shift dresses, to-die-for sandals, and the perfect lowkey jeans-and-a-tee combo that we need in our closets immediately.
"There's always been an aspect of romance in how I dress," says Baudelle, after slipping into a polished, polka dot dress for a round of afternoon drinks at Elsa in Brooklyn. "The pieces I obsess about always have this nostalgia, whether it's for an era or colors and shapes that were present at a different time of my life. Right now, I look at photos of my mom dressed up at a restaurant [before I was born] and that's how I want to dress. [Wearing this] feels like an homage to Paris." We inquire how all French women seem to possess that certain au courant style. "The French woman transcends fashion," she explains. "[She] is not only beautiful, but also liberated. She understands that a woman can be attractive without being too sexy, and strong without feeling bad about it." We'll happily clink champagne glasses to that.