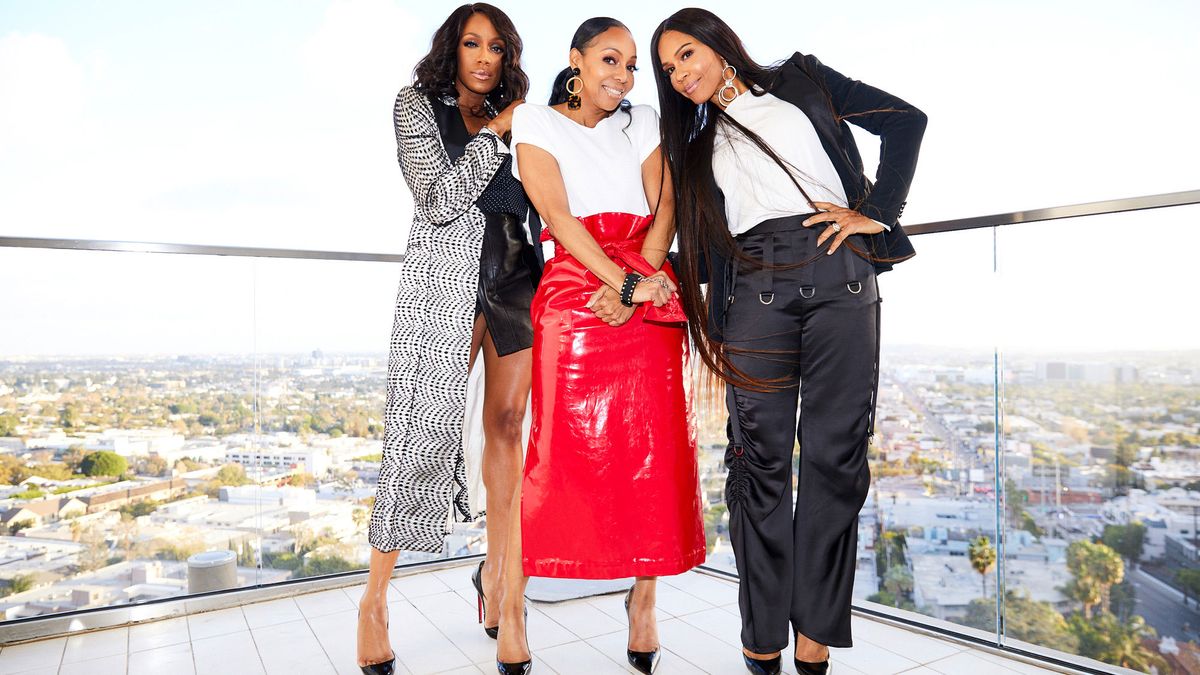 Celebrity
The award-winning R&B group on their decades-long career, the one '90s trend they'll never wear again, and their upcoming tour.
Tristan Kallas
"Oh my gosh, we've been making music from analog to digital recording," Cindy Herron giggles as I ask her how things have changed for her and fellow En Vogue-ers Terry Ellis and Rhona Bennett over their 27-year-long career. We're in the penthouse suite at The Jeremy in West Hollywood, the sun is setting, and the "Don't Let Go" vocalists are wrapping up a day of back-to-back press. With 20 million records sold to date under their belts, En Vogue is about to release their seventh studio album, Electric Café—their first in 14 years—on April 6th, and are embarking on a European tour early next month.
You would never know they've been up since dawn by the way they work the camera. But, then again, with a thriving career that spans over two decades and one that's racked up countless accolades, they quite literally are the ~definition~ of pros. As the golden hour faded and we snapped our final shots, I sat down with the R&B group to talk about their new sound, how they're prepping for their international tour, and their personal style.
---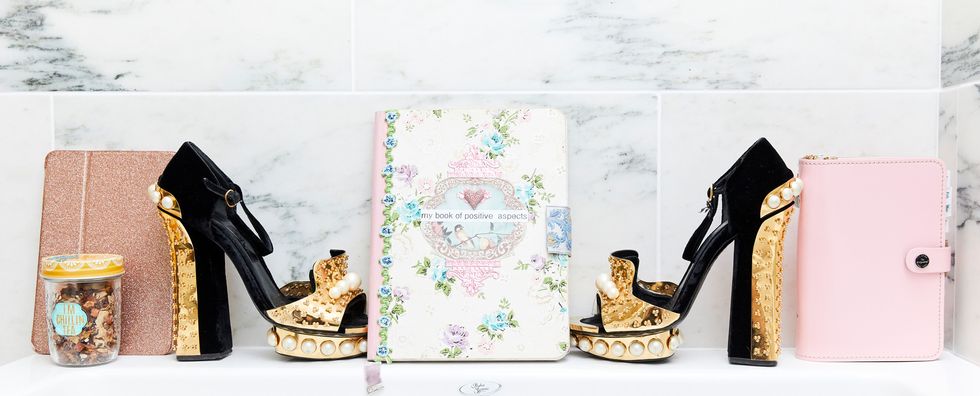 On their new evolved sound:
Terry Ellis: "Initially our album was going to be EDM-inspired. But as we got into the studio [and] we started to create, the sounds just started to evolve. We started with Denzel Foster and Thomas McElroy—the original founders and producers of the group. The through line is definitely the En Vogue signature sound, but you've got some punk soul now. We've got regular straight up and down R&B, we've got some EDM twinges. There's an eclectic blend of sound right now. Each time we went into the studio we'd say, 'One more song.' Finally landed on a 'Rocket'—we were like, 'It's time to take off.'"
What it was like creating the "Rocket" video:
Rhona Bennett: "It was really great. We worked with the director Damien Sandoval. And we were out in El Mirage dry-lake desert."
CH: "We got there just before sun-up. It was freezing [Laughs]. We got into hair and makeup, and then we got out there, and the sun was hot. It was a really great experience and something new for us. Damien, the director, used a drone. He was just standing there playing with it like a kid, but he was getting these amazing shots. We're like, 'Oh my gosh, video-making has changed [Laughter].'"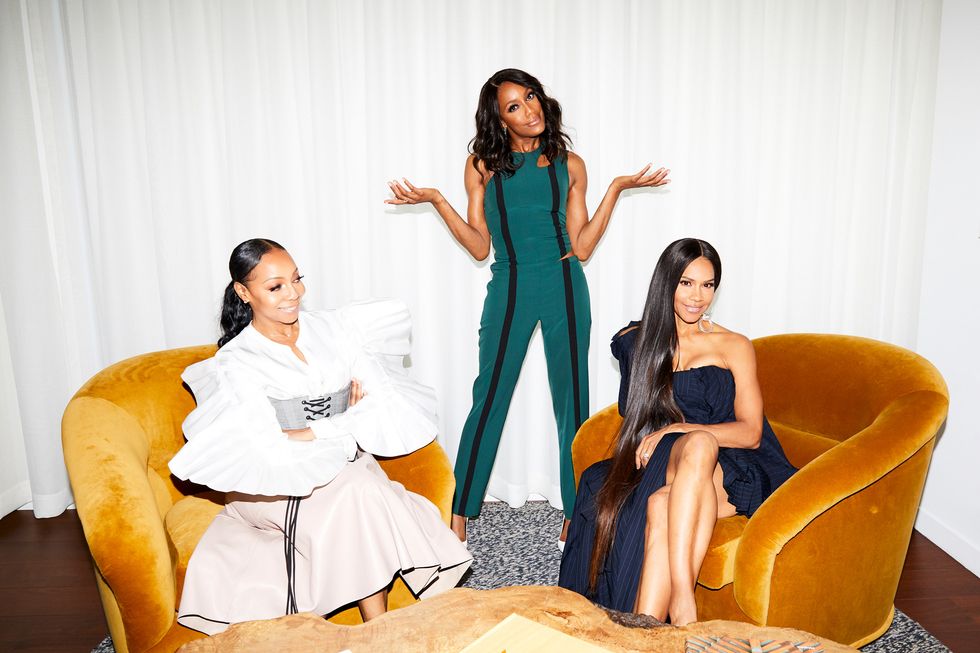 How the industry has changed over the years:
CH: "Oh my gosh, we've been making music from analog to digital recording. There weren't that many record companies [in the '90s].
TE: "Of course cassettes are out of the door [Laughs]."
RB: "Vinyl is coming back."
TE: "There are no record stores anymore. The tools: auto-tune, the way you record, the sounds that you can put on your recording while you record, sending it to Melodyne—it can sing for you now, it can change your vibrato. It can straighten your note…"
RB: "Although we don't use those."
[Laughter]
CH: "Thank goodness we all came up old-school, so if you need to go in there and earn a note, we can go in there and earn a note."
TE: "Also social media—it allows you to stay directly in touch with your fans and be more accessible, which is really cool."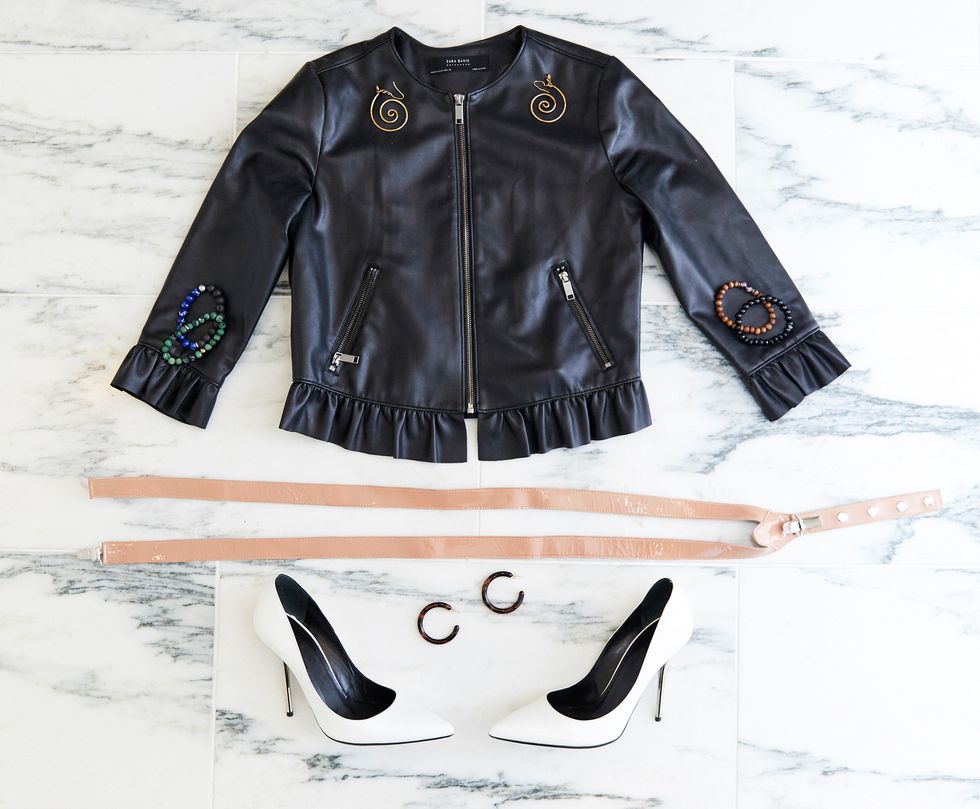 Their tour essentials:
[in unison] "Alkaline water [Laughter]."
CH: "Veggies; having a veggie plate."
TE: "Makeup remover towelettes."
RB: "Workout clothes, so that we can work out. And that's pretty much it. And trying to get some sleep—it's a luxury."
Favorite way to chill out and unwind:
RB: "I'm going to take myself to dinner. I love taking myself out to a nice dinner when I've been working. There's a bomb sushi spot near my house. I have my palate worked up for it."
Their pre-show rituals:
TE: "We pray and we vocalize. Before we go onstage, we tell each other to go out and have fun with your friends."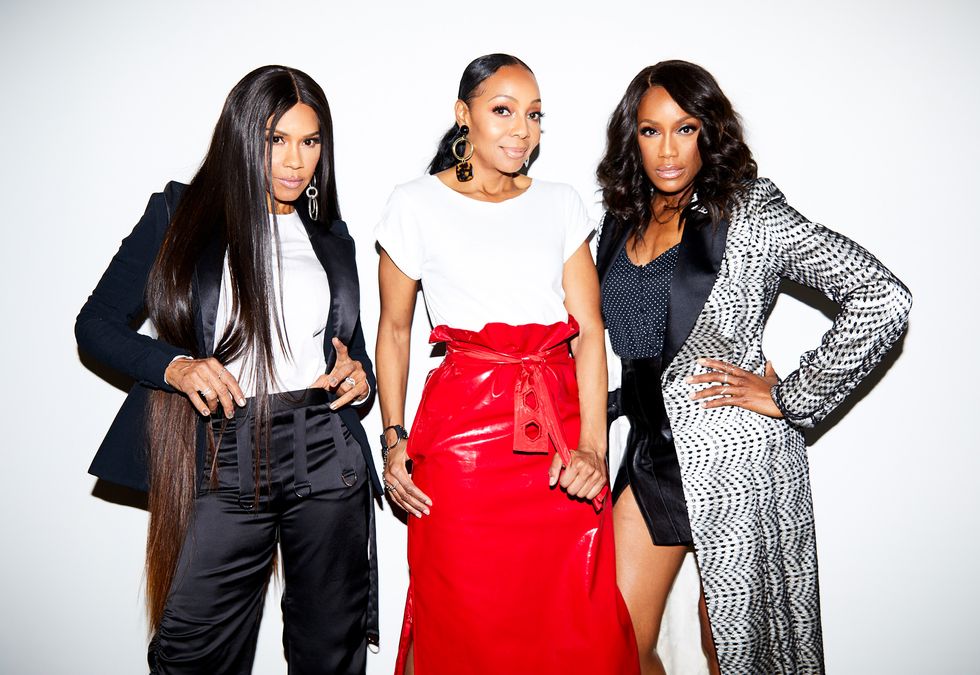 How would you describe your style:
RB: "I wear a lot of black. I wear jeans and combat boots and my jewelry. I wear my gemstones—I love what they represent. Whatever I see in them, that's what they remind me of. And so that's what inspires in me."
TE: "I'm a moody dresser. It fluctuates. But my general attire usually is a baseball cap, blue jeans, white t-shirt, and some Converse tennis shoes."
CH: "When I'm at home and in town, you can catch me on almost any day in workout clothes. Because I'll go to the gym in the morning, and then I kind of just stay in those clothes all day, just running errands and doing stuff. I stay in them all day [Laughs]."
The look from their past they are retiring for good:
TE: "Yes. Biker shorts. [Laughter]. There is a video of us when we performed at Oprah Winfrey's show, and the style at that time was very tailored fitted jackets and biker shorts. I don't even know how, to this day, that was in style, but we have this look, and it's on video. And I would never, ever do that again."
Styled by: Michael Mann
Want more stories like this?
Laverne Cox Has the Same Guilty Pleasure We All Do
Why Jane Fonda Won't Let Her Makeup Artist Touch Her Lips
According to Beyoncé's Stylist, Ankle Socks Are Cool Again