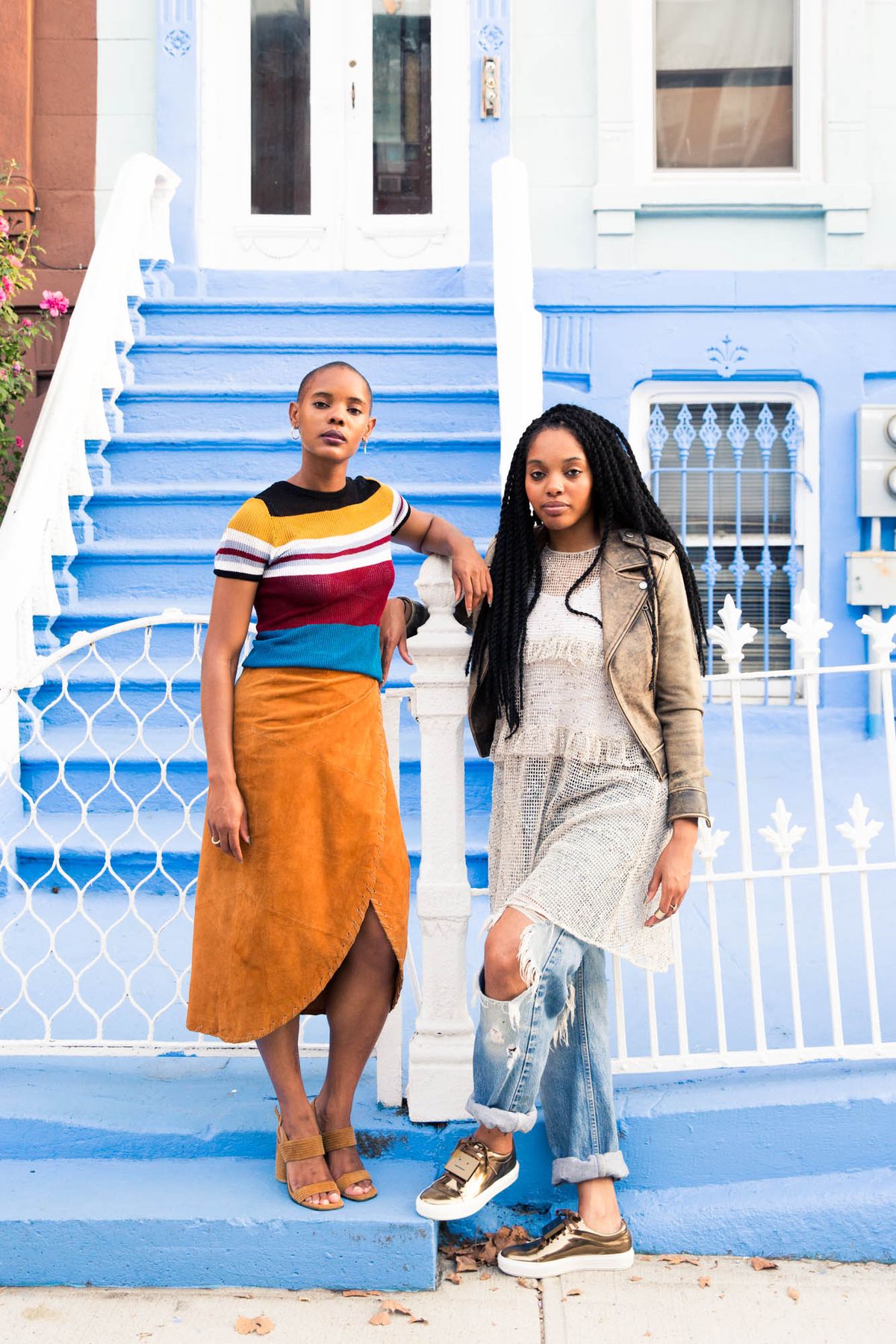 Closet
Designers, William Okpo. New York.
Alec Kugler
Meagan Wilson
We're suckers for a good sister act, which means our closet shoot with Lizzy Okpo and Darlene Okpo, the designers behind
William Okpo
(named after their father, who emigrated from Nigeria to New York in the late '70s), was long overdue. We've been the biggest fans of the brand, founded in 2010, and their inimitable mix of proportion and texture play and razor-sharp tailoring, as well as their eponymous downtown store that feels more like an exceptionally on-brand clubhouse than anything else. With all of the above in mind, we thought we had a pretty good idea of what we were going to get into when the Okpos invited us to raid the Bed-Stuy apartment they once shared (Darlene still calls it home)—when in reality, we had no idea. The Okpos have the kind of bond and banter thing going that really only siblings can share—as in they roast each other on everything from Lizzy's aspiring electrician skills (more on that later) to Darlene's habit of buying the same sneaker style in every color of the rainbow (that too), and still manage to finish each other's sentences. As we took in the home decor—think flea-market finds and souvenirs from travels as far-flung as Jamaica or Senegal (not to mention one particularly sweet denim couch, a steal by way of Housing Works)—the sisters also filled us in on the beginnings of their brand, and the never-not-evolving state of their personal style. If anything, the Okpos' dynamic is one that extends to the way they work, too—and they wouldn't have it any other way. As they tell it, they grew up with Lizzy all but glued to Darlene's side, and were raised to immediately talk out the first hint of tension between them—also known as the one crucial problem-solving skill that all the time in the world at business school sometimes can't teach co-founders. That said, they've also retained the habit of nabbing pieces from one another's wardrobes—they were bargaining with each other over who was wearing what for their portraits right up until the moment we started shooting. What can we say? Some habits die hard.