24 Swimsuits We Can't Wait until Summer to Buy
Who cares if it's still freezing out?
Fashion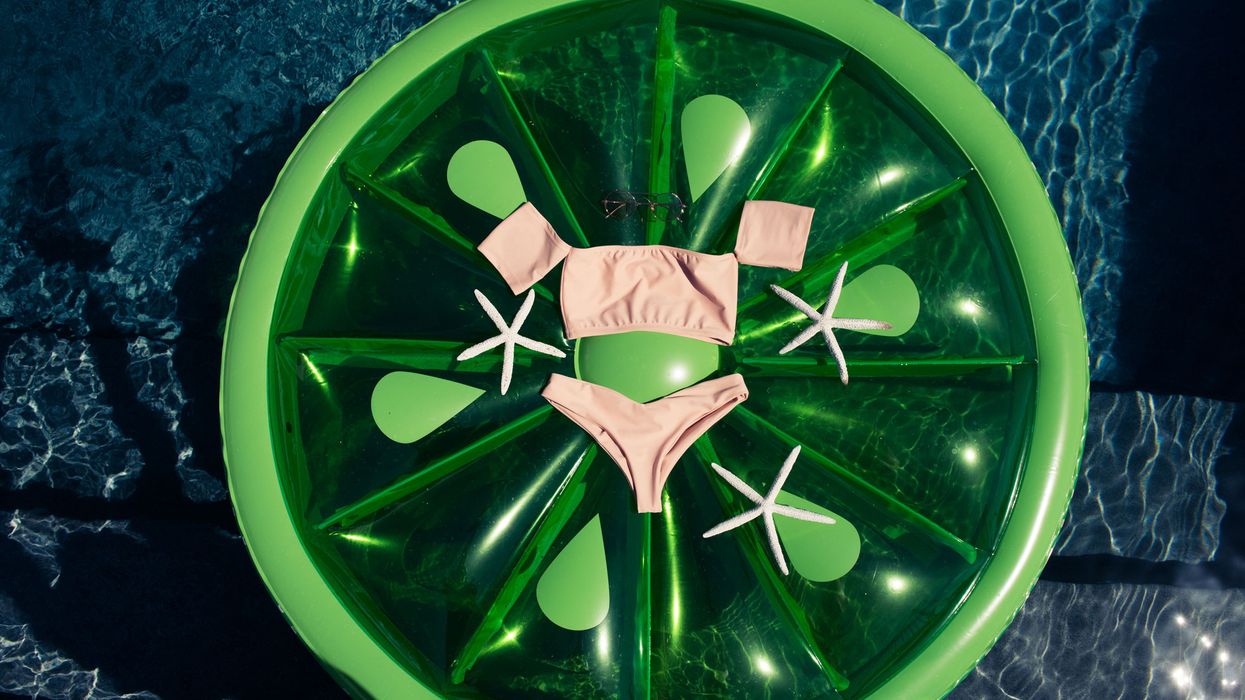 ---
1. Lovers + Friends Good Times One Piece: Last summer my favorite swimsuit to wear was a slightly sexy millennial-pink one-piece. However my Instagram feed has seen that one far too many times. For this season, I'm going for the same vibe, but in a different hue. Gen-Z yellow is super hot right now, so I think this one from Lovers + Friends is the perfect fit.
2. Ganni Ipanema Shirred Floral-Print Halterneck Swimsuit: I'm very much in love with Ganni's microfloral dresses, so when I realized their swimwear has the same prints, I knew I needed to own one. This one-piece is great because it can be worn as a halter or as a bandeau. Plus, the ruched detailing is super fun.
3. Triangl Twinnie - Razz Set: I was born and raised in a small beach town, and therefore I always think about the *actual* practicality of my swimwear. One-pieces are great, and I do love them, but the tan lines? Not ideal. In reality, the best thing to wear while you're soaking up the sun is something like this set from Triangl. A simple bandeau, cheeky bottom, and made from neoprene (what surfers' wetsuits are made from), so you won't lose your ensemble in the ocean waves.
Top photo fashion credits: Rheya Swim

Want more stories like this?
24 Swimsuits You Should Buy Before Summer Arrives
The 10 Most Popular Accessories Trends for Spring
21 Shoes You Absolutely Need This Spring