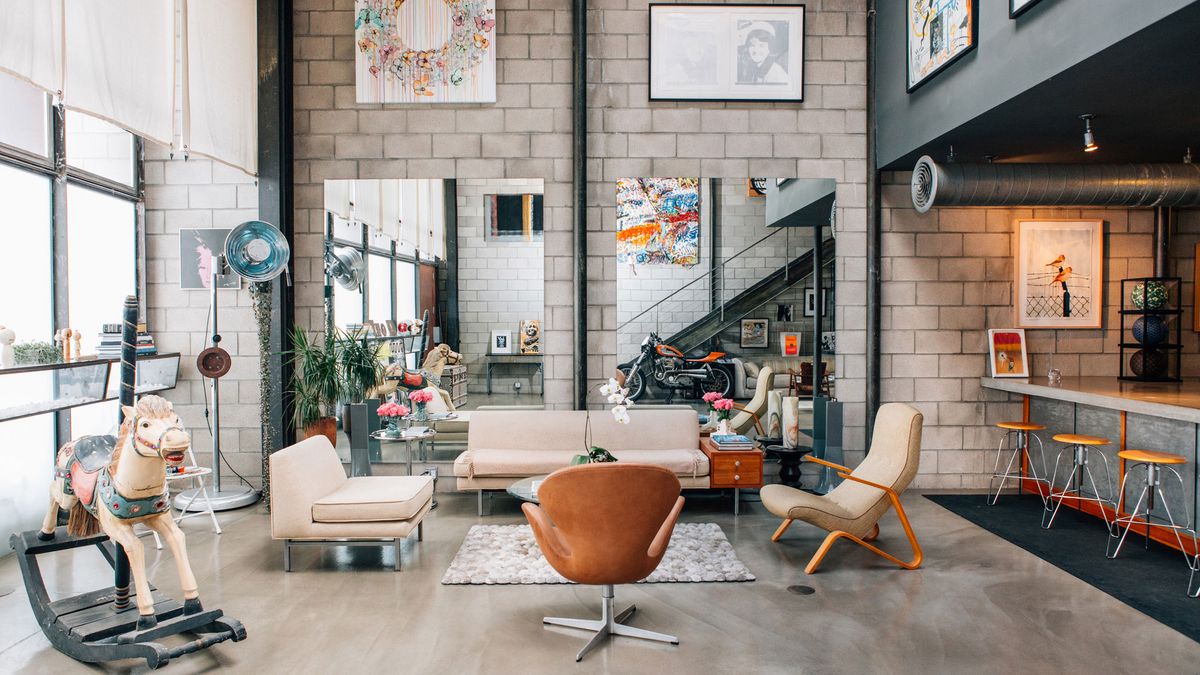 Interiors
We're moving in with designer Patty Perreira.
Emily Knecht
We feel ridiculous asking Barton Perreira founder Patty Perreira what she loves about her home, because honestly, what's not to love? It's in Venice and walking distance from the beach, there are walls of windows overlooking a serene, plant-filled backyard, and the decor includes two original Andy Warhols and a case of vintage Dior sunglasses.
"As soon as I walked in I was blown away," Perreira says. "I love the high ceilings, I love the skylight, and there's a disco ball in the living room." Perreira and her husband, Fred Manheim, moved into the home in 2008 and proceeded to fill it with vintage furniture, modern art, and whimsical touches like Perreira's collection of Hello Kitty merchandise.
"I really love Mid-Century furniture and light fixtures, so I wanted to stick with that vibe but make it warm because it is industrial and kind of cold," she says. The house is on Venice's famed Abbot Kinney Boulevard, making Perreira's neighbors a mix of coffee shops, art studios, and boutiques. Among them in The Stronghold, a men's clothing store specializing in denim, boots, and leather jackets owned by Perreira's husband. For the couple, the setup is perfect.
"People think it's kind of crazy to live on Abbot Kinney, but I think it's inspiring."
---