Video
Everlane is Launching Underwear—and There's Already a Wait List
Plus, Jemima Kirke is the face of the campaign!
"We're done with the bows and the frills. We're done with the bullshit."
Honesty hour: We never thought a press release about underwear would get us, uh, misty-eyed at the office. Then again, Everlane hadn't launched underwear—yet.
Now, after forty prototypes and two years (!), the radically transparent retailer is unveiling their take on underthings—and it's everything we've come to expect from the mission-driven brand. The premise: simple, minimal, "no frills" (literally and figuratively) bras and underwear that are light and feel good on the skin, made in conditions and from materials you can actually feel good about. Novel concept, right?
---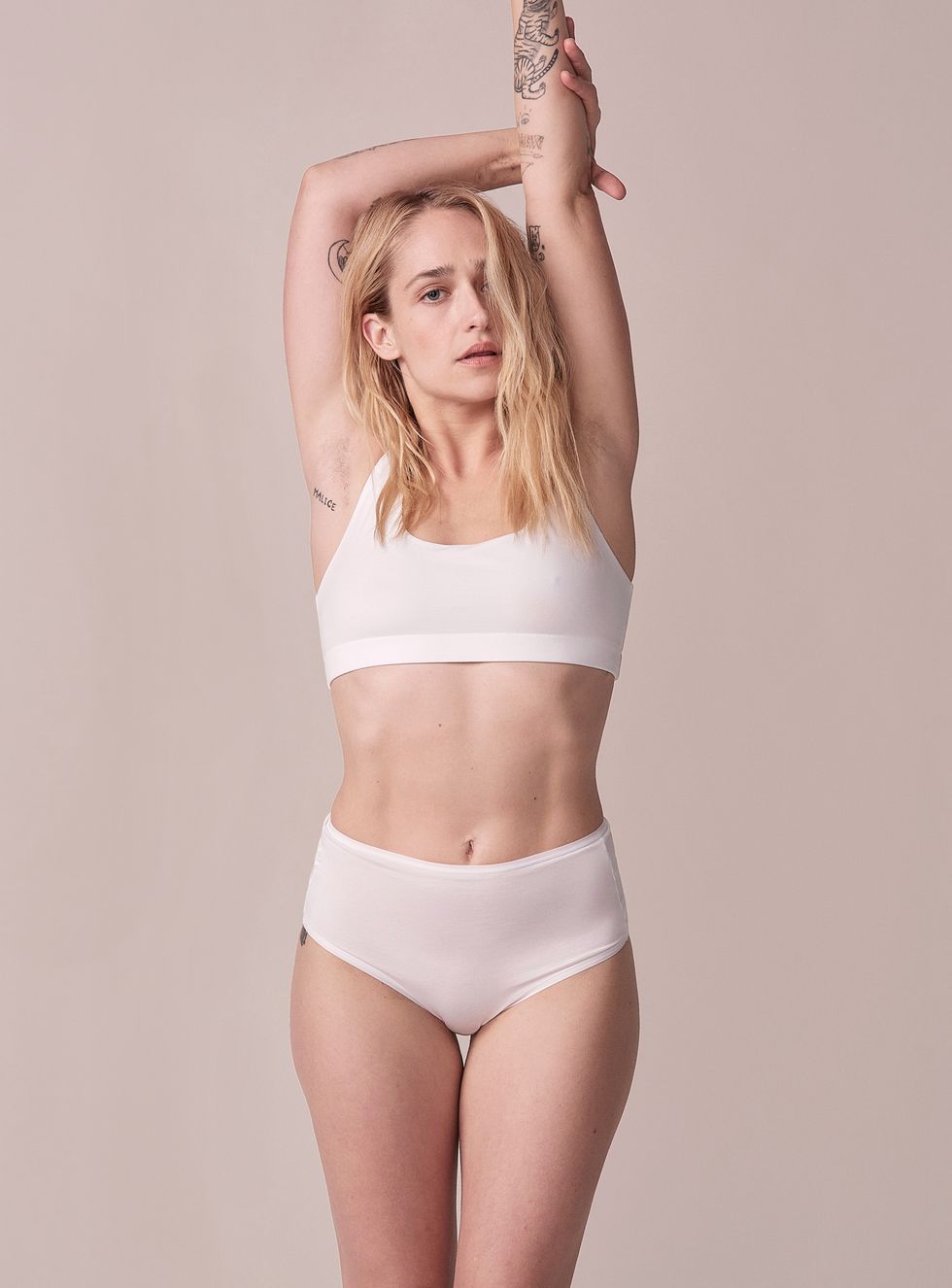 As brought to life in the feel-good campaign video above (yes, that's Jemima Kirke—forever one of the coolest girls alive, in our opinion), the line is intended to feel made for your body. Meaning no uncomfortable underwire or frivolous lace details—just breathable supima cotton designed to hug and flatter curves without manipulating them into something they're not. And as Everlane details on their Waitlist page (did we mention there's *already* a wait list?), they were also created at a factory renowned for the ethical manufacturing practices and fair wages they've put into place for some 50,000 female employees. In other words, in an age where vague, empty allusions by brands to activism reign supreme, a product you can actually feel good about purchasing is a win-win.
Photo and video: Courtesy of Everlane
Want more stories like this?
This Sold-Out Handbag Has a Wait List of 1,000+ People
13 Swimsuit Brands Everyone Will Be Wearing This Summer
The Jeans with a 3,000-Person Wait List Were Just Restocked