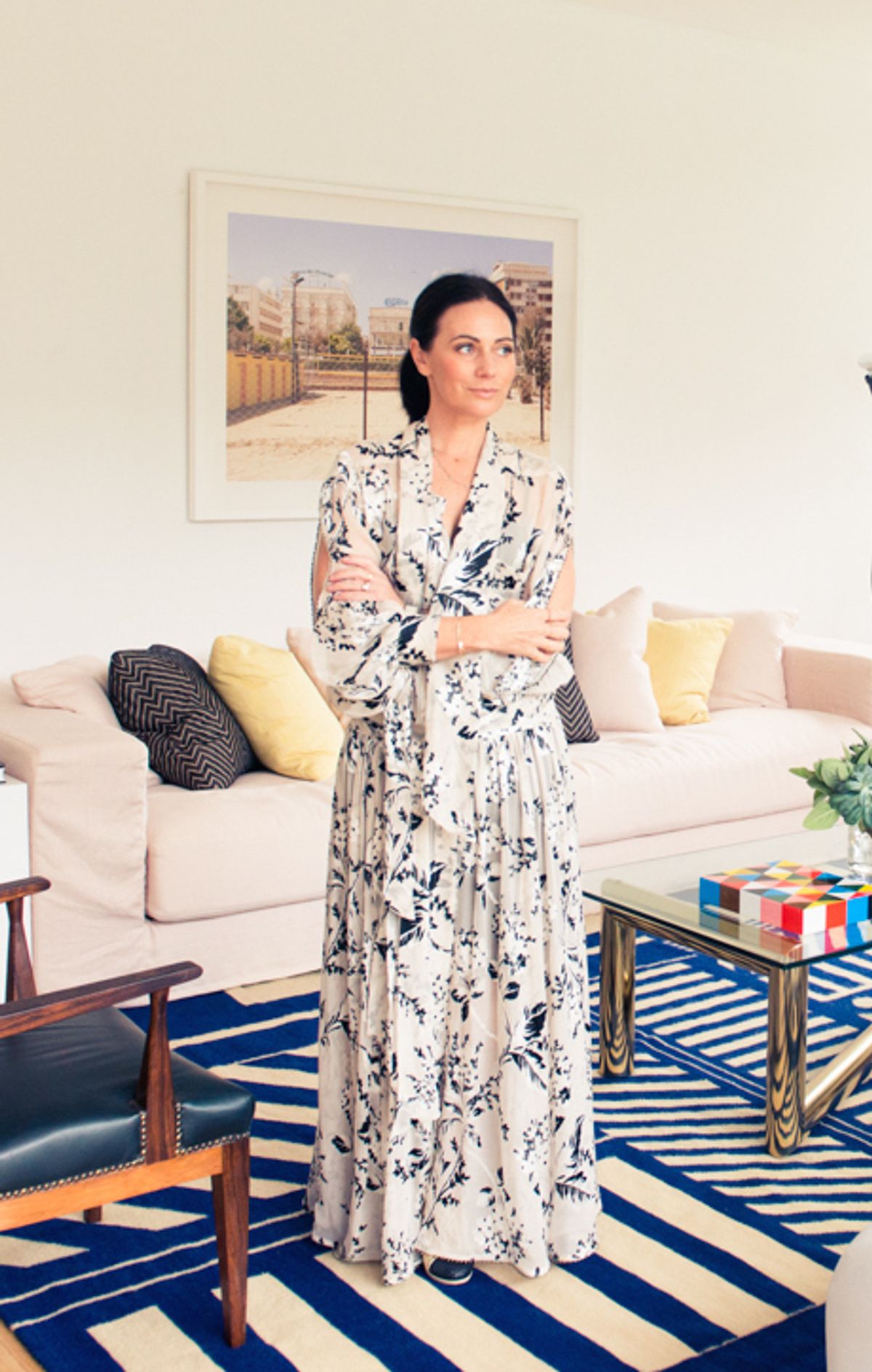 Closet
Creative Director, Zimmermann. Sydney.
Bathing-suit shopping. We don
'
t care if you
'
re the type who runs 10Ks and rehydrates with double tequilas and sodas: It sucks. Things are considerably more bearable, however, when you factor in cute suits that skip the cheesy extras in lieu of design touches that are genuinely cool
—
like those by the likes of Zimmermann, for example. Which brings us to today
'
s subject: Nicky Zimmermann, one-half of the design duo behind her and her sister
'
s namesake brand, also known as the Sydney-based line that churns out the bikinis and sport-infused separates that dominate your wish list and Net-a-Porter shopping cart. Ring a bell? When we made the trip to Sydney, getting inside Nicky
'
s closet was at the top of our must-do (and must-see) list. We just have a Spidey sense about these things, OK? It
'
s never steered us wrong, and Zimmerman
'
s closet was no exception: We unearthed everything from copious
Saint Laurent
,
Céline
,
Marni
, and
Balenciaga
to avant-garde
Margiela
and
Dries Van Noten
, with healthy smatterings of
Zimmerman

'

s
own namesake wares throughout. Can you blame her? More than anything, though, Zimmerman was the type brimming with the sort of inspirational advice that only comes with years perfecting your craft—and we were all too eager to soak it all in. As it turns out, in some cases, it
'
s better to screw it all and go with your gut. "I sort of remember the advice I've ignored more than the good bits. Everyone told me at the beginning not to go into fashion and don't work with family. So I started Zimmermann with [my sister], Simone!
"
she told us with a laugh. "I don't really like giving too much advice to young designers because I believe in creating your own pathway and doing things in your own unique way. It's not sexy, but I don't think people realize how hard you need to work." OK, so it's not sexy, but smart? Most definitely.