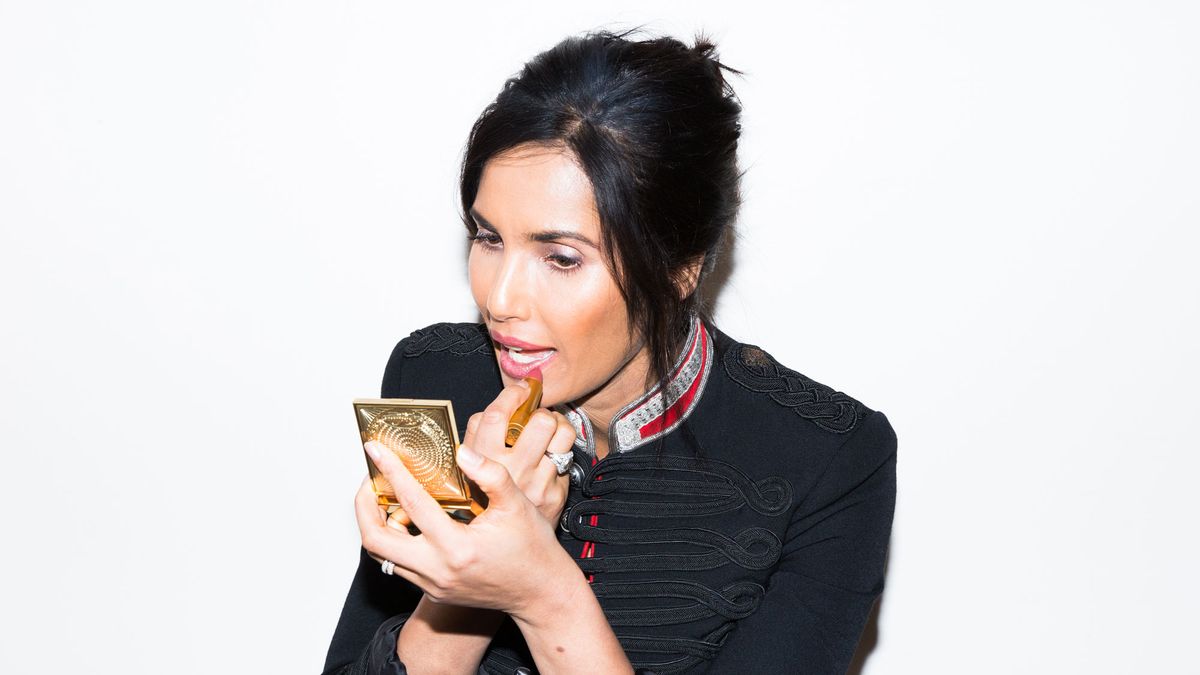 Celebrity
3 Tricks for Faking Bigger Eyes and Fuller Lips According to Padma Lakshmi
Plus, all the details on her new MAC makeup collaboration.
Alec Kugler
Padma Lakshmi can now add makeup mogul to her already impressive résumé. The model, actress, author, and wellness guru launches her 17-piece collection in collaboration with MAC stores today, and it's already available online.
"I would say my Indian heritage is definitely a big inspiration," explains Lakshmi in her signature soothing tone when we stop by her SoHo office. "If you know anything about Indian culture, there are a lot of rituals connected with self-adornment. Everything from making your own eyeliner to oiling your hair to putting turmeric paste on your skin the night before your wedding. The collection is definitely eye-focused because of that, but we do have six beautiful lipsticks." After previewing the products, we've fallen for the intricate gold compacts that house the eye palettes, blush, and bronzer. She informs us that the pattern is an imprint of the underside of a plate from her homewares collection. "I wanted it to feel very luxurious because, for some women, makeup is their big splurge."
---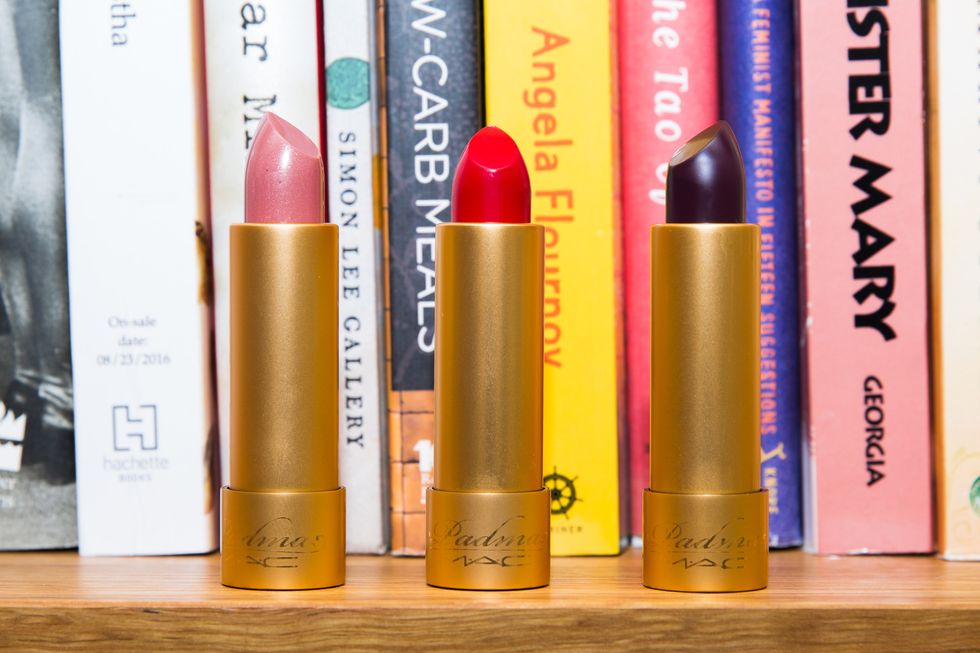 This thread of thoughtfulness and inclusivity runs throughout. Lakshmi wanted a makeup line that could be worn by all women, no matter their skin tone. "From a selfish point of view, I just wanted to design colors that would look good on brown skin," she says. "So many times when you have a medium or dark complexion, what you see in the container is not what it looks like on your skin, so to have that richness of pigment, like [with] the eyeshadow Hopper Blue—it's named after Edward Hopper's Sunday Morning painting—even if you're darker-skinned, it will show up like that on your skin."
Once the opportunity to collaborate with MAC finally arose, the Top Chef host and producer—who was already a longtime customer of the makeup brand—quickly jumped at the chance. "When I started modeling in the 1990s, there weren't a lot of colors, especially for foundation, but MAC was the first company that really had [shades] for a range of different skin tones. I can still remember the Studio Fix color I used to use—C6." So what was it like to create her own custom line? "I think I drove them a little bit crazy because I kept saying, 'No, it's not perfect.' I was like, 'I can't put out a makeup line and have the same problems that I've had with others.' I wanted to solve those issues, [and] I think it's paid off. I'm really proud of the collection, and I'm very thankful to MAC for letting me basically do whatever I wanted."
Lakshmi also has a few application tricks—namely, faking fuller lips and bigger eyes. Check out her top three tips below!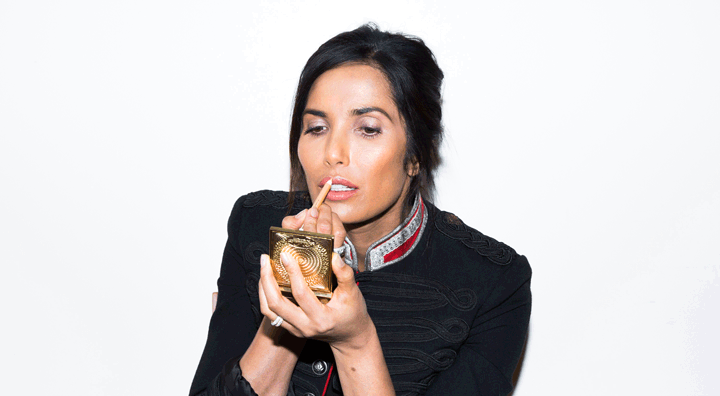 1. Use the dual-ended highlighter pencil—one side is a dull gold, Careless Sun, and the other is a silvery platinum, Iced Heather—and line the top of the Cupid's bow to give it a three-dimensional look depending on your skin tone. The lip will look like it has more depth and fullness without using a lip plumper.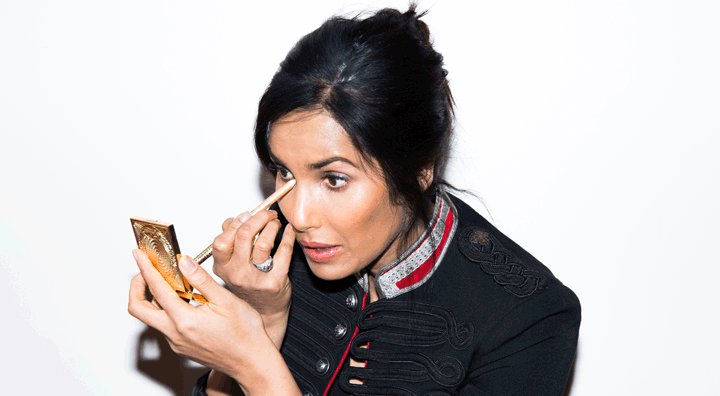 2. Use the same dual-ended highlighter, and line the inner corners and waterline of your eyes. This makes them appear bigger, brighter, and doe-like.