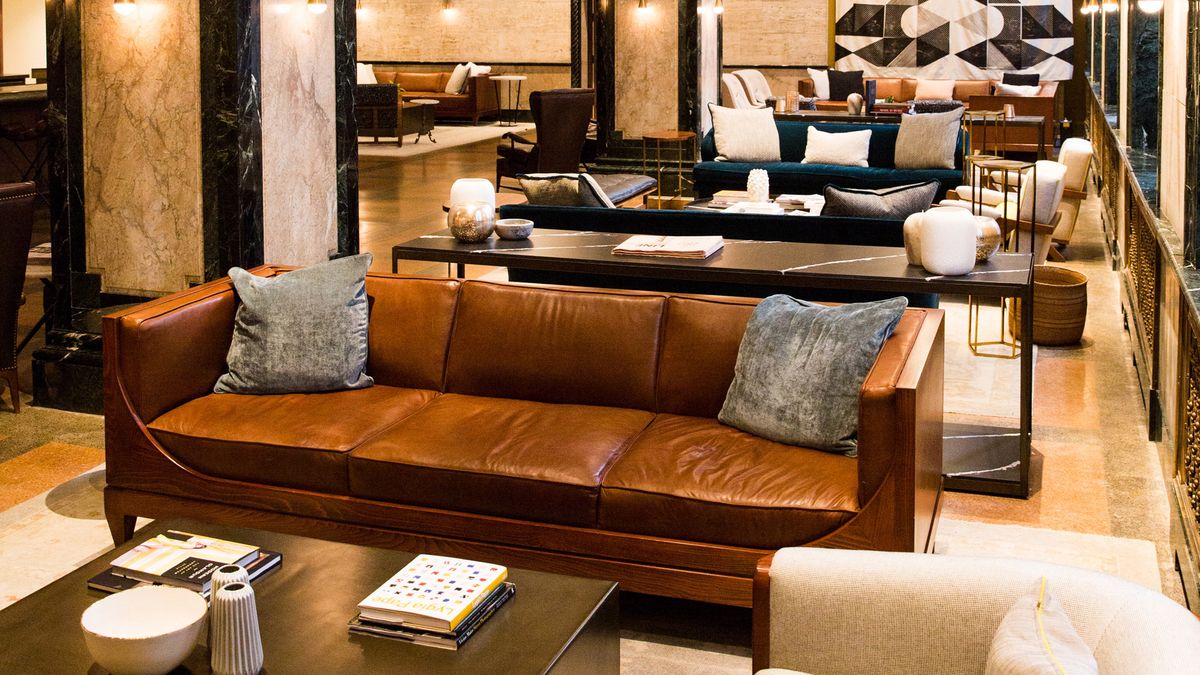 Travel
Where to Shop, Eat, and Stay in Nashville
These 8 vintage stores are the locals' best-kept secret.
Alec Kugler
If you haven't already made a trip to Nashville, we suggest booking your ticket ASAP. The Southern city is one of our absolute favorite destinations for everything from live music (we swear you'll love country by the time you leave) to refurbished historic hotels, to the best vintage shopping in the world—not to mention the nicest locals around. Sure, NYC and L.A. might have some must-see fashion spots, but in Nashville the stores haven't been picked over, meaning that pristine 1940s gown or pair of deadstock Wrangler bell-bottoms are just waiting for you to scoop them up and take them home.
So in order to inspire your weekend getaway (trust us, you'll need a few days to dig through each shop), we put together the ultimate fashion-girl's travel guide to Nashville, including our favorite restaurants and the best hotel that's central to all your shopping needs.
---
---
Where to stay
---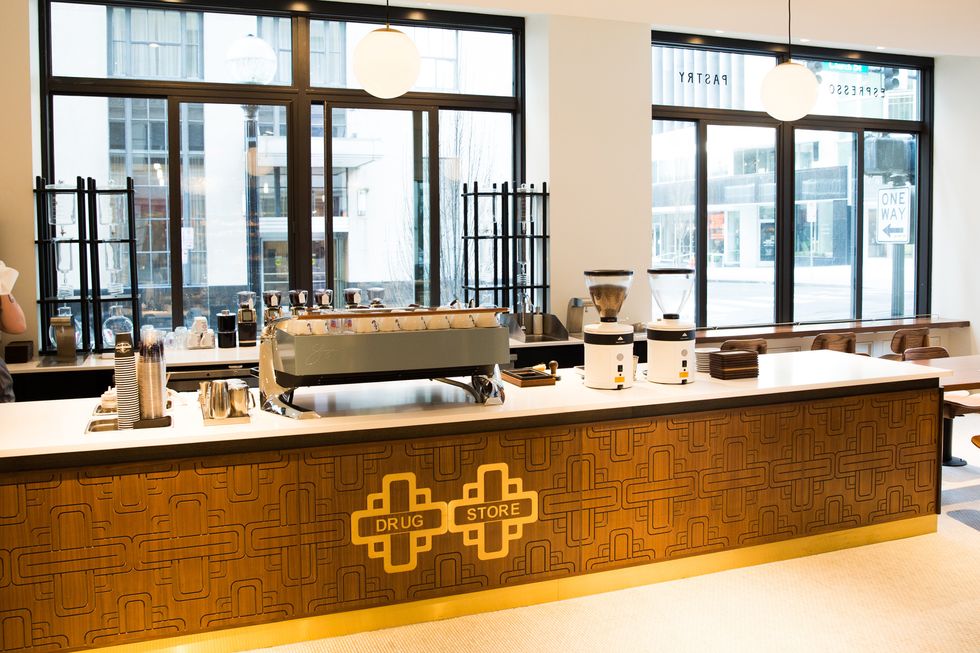 Getting around Nashville is remarkably easy (and the Uber drivers are crazy-friendly), but we recommend staying in historic downtown so you can experience the city on foot. The gorgeous Noelle is our top pick, not only because it's within walking distance to the famous Broadway strip—where there's plenty of honky-tonk and neon lights—but because it truly feels like a home away from home. Plus, it's essentially made for Instagram, and we all know that #content is the mark of a truly great vacation. Bonus points for the softest beds ever.
Julia Jaksic, formerly of Jack's Wife Freda, moved to Nashville in 2017 and revolutionized the food scene in East Nashville with her elegant take on café dining. Everything is tasty and fresh, and the atmosphere can't be beat.
What is a trip to the South without indulging in some amazing Mexican food? Teresa Mason's $3 tacos and $4 chicken tortilla soup are the very definition of heaven.
In our experience, some of the most unassuming places have the best food, and VN Pho & Deli fits the bill perfectly. Dive into a delicious bowl of this Vietnamese classic—you won't regret it.
The oldest dive bar in Nashville certainly lives up to the hype. It's got the best burger in town, and it's the ideal place to hang with your friends and enjoy a few beers.
Hot chicken is a rite of passage in Nashville. Start with the mild, and work your way up. It's worth it!
This gem is home to singer-songwriter Nikki Lane's stash, which she scouts during her U.S. tours. It's a little further away in east Inglewood, but trust us, it's worth the trip.
Make room in your carry-on, because Fanny's has vintage instruments in addition to the crazy clothes selection.
If you don't feel like leaving Noelle, you're in luck, because there's a little shop right in the lobby! You can shop everything from 1920s suede clutches with cut-steel beads to '70s muscle-style souvenir Nashville t-shirts to deadstock 1960s jewelry.
If you're as obsessed with mid-century furniture as we are, look no further than this insane shop. We recommend picking up a few pairs of vintage sunnies and colorful earrings on your way out.
Hello, you've now died and gone to vintage t-shirt heaven. Budget at least two hours to comb the expansive racks here, because there are serious treasures to be found.
Metaphysical, macabre, mummified—do we have your attention yet? Scoop up a few otherworldly oddities at this must-see shop for the perfect souvenir.
Everything from crystal jewelry boxes to faux fur coats can be found in the depths of this expansive antiques mall. Be careful not to get lost!
You can find an entire outfit at Live True, from hats and jewelry to coats and heels. It's perfectly eclectic and almost impossible to walk out of without a bag full of goodies.
Want more stories like this?
4 Reasons Fashion Insiders Are Obsessed with St. Petersburg
How a Luxury Travel Expert Does a Trip to India
How to Spend 15K in Iceland in 24 Hours