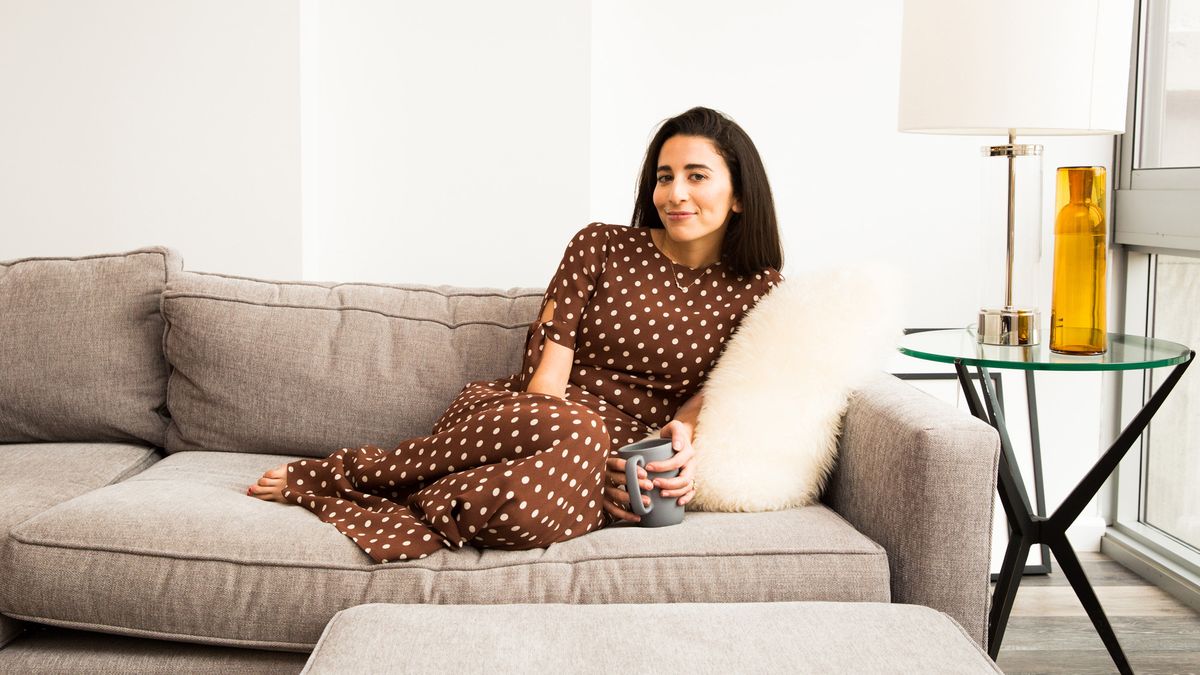 Health
Tampons, lube, condoms—Sustain Natural's Meika Hollender has a lot to say on the topic.
Alec Kugler
In Meika Hollender's job, long, in-depth chats about sex aren't out of the norm. In fact, they're required. That's because Hollender is the co-founder of Sustain Natural, a company that produces "vagina-friendly" products including organic pads and tampons, lube, and condoms, all of which are made with the user's health in mind.
"People are like, 'Oh my God, I was the person in high school handing out condoms,'" Hollender tells me as we sit on a couch in her NYC apartment. "I was definitely not that person." In reality, it was Meika's parents—who founded the all-natural product company Seventh Generation—who first got her interested in this line of work. "Growing up, I was like, 'That looks really terrible. I would never want to do that,'" she admits. "But when I got older, I started getting more involved and really passionate about it."
Hollender's passion is obvious, even within the mere hour and a half I spend with her. She's on a mission to make sure women (and men, for that matter) are more informed—about their bodies, about sex, about the ingredients in pads and tampons—and in an effort to do so, shared some important points, ahead.
---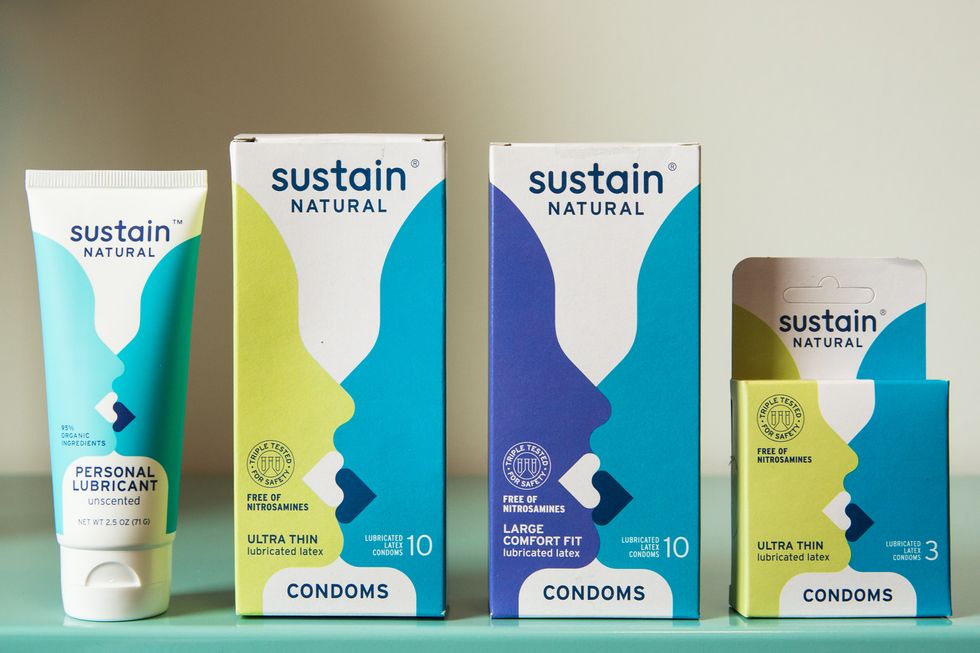 Talking about Sex Shouldn't Be a Big Deal
"Growing up, it wasn't like, 'OK, you're 12 or 13, let's sit down and have the talk.' [My parents] created an environment where they wanted us to be honest and open with them. They wanted us to ask questions and tried not to be super reactive when we told them things so that we could feel comfortable going to them. When it came to dating, and, ultimately, having sex, it was always a conversation—'Did this person make you feel good?' 'Do you trust them?' 'How's the relationship going?' When you create an environment where your kids feel comfortable having honest conversations about drugs, sex, and dating, when they're ready to have sex, or thinking about it, they'll talk to their parents about it."
The More Normalization on the Topic, the Better
"The U.S. is very repressed when it comes to sex. I think it's a weird, counterintuitive thing because, in some ways, we hyper-sexualize women in the media. Then, when it comes down to it, we are horrible at talking about sex, normalizing the conversation, and talking about the healthy, positive reasons people should and do have sex. From there, you end up with skyrocketing rates of STDs, unplanned pregnancy, and women not knowing how to feel pleasure and feel good when they're having sex. You basically end up with a lot of bad, risky sex when you don't talk about it."
No One Actually Knows What Tampons Are Made Of
"When you think about household cleaning, food, and skin care, there's been such a shift towards natural products. But, interestingly, people have no idea what's in the products going into one of the most intimate and absorbent parts of their body. Part of the reason is because the FDA doesn't require tampon or condom manufacturers to disclose their ingredients. I, Meika, should be able to have access to the ingredients of something I'm using, especially something that's going inside my body, and make a decision. Sustain is really just about complete transparency around the ingredients in these products, and using the most natural and safest ingredients possible."
And No One Knows What the Impact Is from Long-Term Tampon Use
"There has not been one study about how the ingredients in regular tampons impact women's bodies long-term. Without that research, how can you actually say, 'Use this, not that?' or 'Don't use this'? There are two bills that we're really advocating for in D.C. One is to push tampon and pad manufacturers to disclose their ingredients, and two is to actually get funding to do these long-term studies, because in the absence of that research, it's hard to know what the impact of those ingredients are."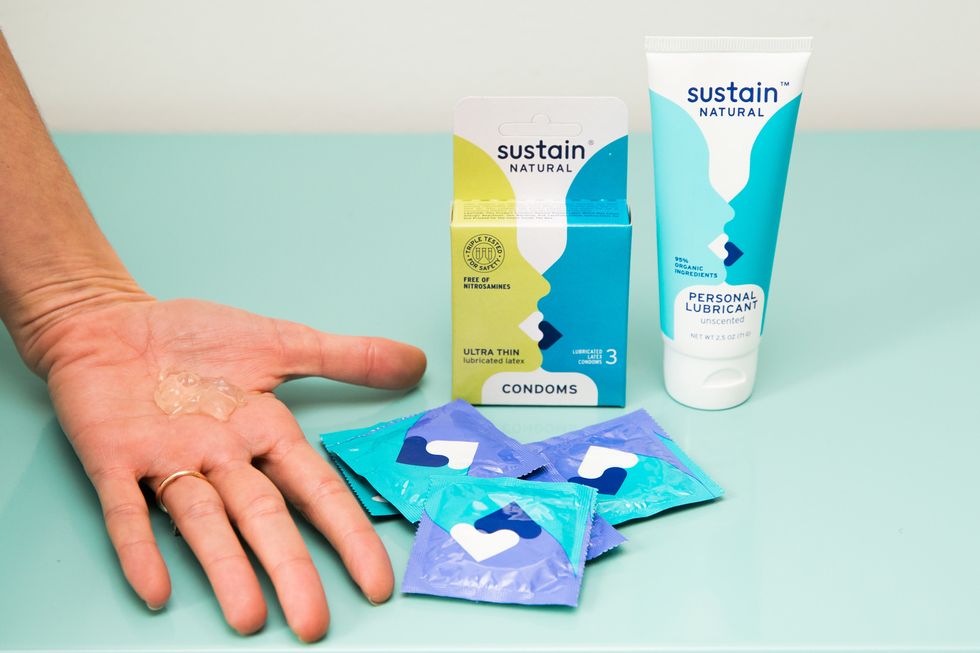 Vagina 101 Is Necessary for Adults
"My book [Get on Top: Of Your Pleasure, Sexuality & Wellness: A Vagina Revolution] was—no pun intended—really organic. I'm not a doctor. I'm not a psychiatrist. I'm not a psychologist. I haven't spent my last 30 years talking to women about sex. But I have spent my last five years having really intimate conversations with men and women about sex, and particularly, about sexual health. A common thread was that there's just so much basic health information that people didn't know—including myself. People don't know what causes their vagina to smell like this versus that. Or the fact that your clit is mostly an internal organ that's way bigger than most people even realize. I just felt that there was real need to go back to basics—vagina 101. Everything I wish you knew, and should know, about sexual reproductive health in a really sex-positive way."
There's Another Conversation about Equality We Need to Have
"Another huge piece of the conversation is intimate equality. Peggy Orenstein—who wrote this book called Girls and Sex a few years ago and has been a huge inspiration to me—called it intimate justice. I think when you look at what's going on socially, politically, and in society as a whole, we're moving in the right direction when it comes to women's rights. We're demanding equality in the workplace. We're co-parenting better. There's a lot of progress happening. But it's really hard in those intimate moments to have those conversations and to demand pleasure equality. I think with the #MeToo movement, women, in particular, are finding their voices and saying this doesn't feel good, this isn't right. The last frontier of equality will happen in the bedroom."
Want more stories like this?
How Much Do You Really Know about Safe Sex?
This NSFW Podcast Has Been Downloaded 35 Million Times
The Best Sex Toys for Your Zodiac Sign