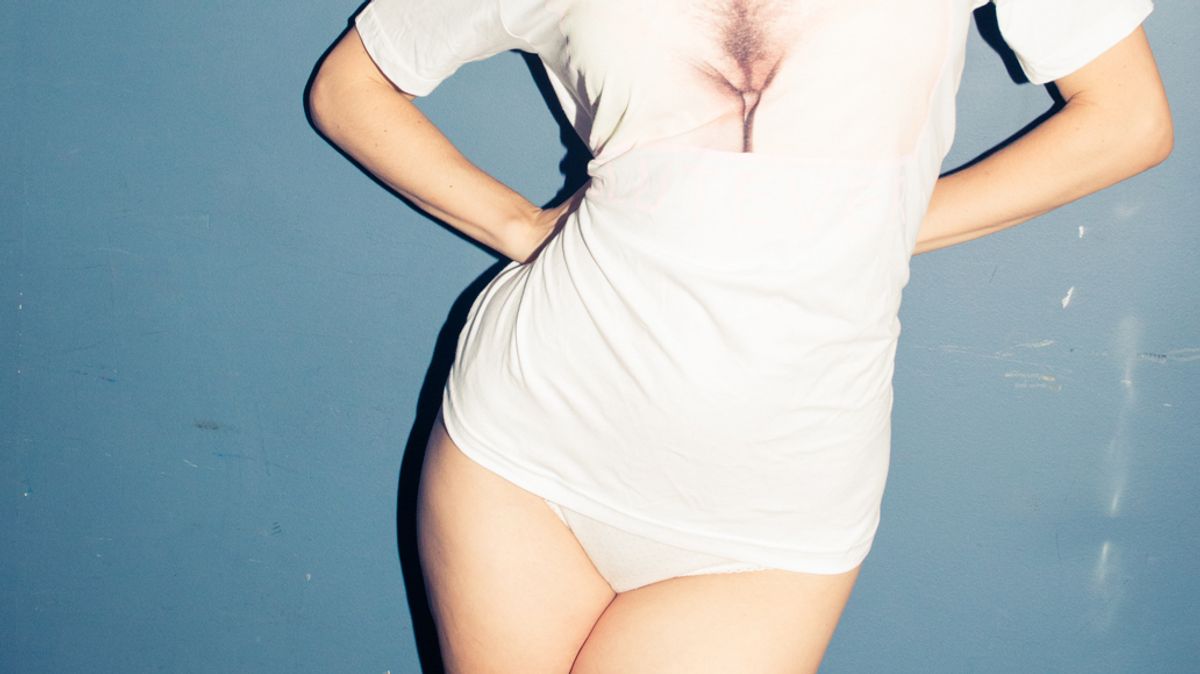 Health
Meet the Women Behind the Wikipedia for Your Vagina
How a Google search gone wrong launched the internet's most progressive sex education tool yet, Pussypedia.
Talk about grabbing back. Recently, Zoe Mendelson, Jackie Jahn, and Maria Conejo declared they wanted 2018 to be the "Year of the Pussy." The three friends, Mendelson, a Mexico City-based journalist and content strategist, teamed up with her best friend from college, Jackie Jahn, a PhD student at Harvard's Chan School of Public Health, and visual artist and designer Maria Conejo to create a new platform that would provide information for women about their bodies. Together they launched a Kickstarter campaign in 2016 to raise money for their passion project, Pussypedia, the first free, bilingual, digital encyclopedia dedicated to the vagina. They have raised $22,000 to date and are moving forward with their vision to create "a place on the internet where people with pussies can fulfill their right to learn about their bodies."
Mendelson originally created the concept after Googling "whether or not all women can squirt." She found very little information on the subject. "[I] did stumble across a medical journal article about the clit orgasm and the 'G-spot' orgasm and how they're not two separate things. They activate each other in one perfectly integrated system! And I was like, 'WHAT?!' As I read, the article referred to different parts of my body, and I couldn't imagine what or where they were. It occurred to me that I didn't know very much about my pussy," Mendelson said on Pussypedia's Kickstarter page about deciding it was time to create a space for women to talk about their sexual anatomy.  
It was through that inquisitiveness that Mendelson discovered that the medical community has long ignored female anatomy beyond reproduction. And that Western civilization systematically hides or denies women access to information about their bodies, and shame about vaginas runs rampant—especially in the trans, non-binary, and disabled communities. Pussypedia is "[f]or people that do receive accurate information related to safe sex/STI and pregnancy prevention, and [it's] not an abstinence-only sex ed," co-founder Jahn told The UK's Metro.com. "I remember very little from sex ed because the experience was overwhelmingly shame-inducing, and that was pretty distracting," she added. "In general, so much of the focus in sex ed is about pregnancy prevention, which is REALLY IMPORTANT, but I want Pussypedia to talk about these other topics that aren't discussed as openly." 
Pussypedia is also committed to breaking through the noise and providing highly reputable advice and scientific sources. "In a vacuum of information, most of what we learn about our bodies comes from the very advertisers trying to sell us things that not only do we not need, but [which] also actively damage us. Products and ignorance endanger our health, and their messages make us feel grossed out and confused by our vaginas. Shame decreases sexual pleasure," reads their Kickstarter campaign. Inclusivity is a big focus, and they have committed to working with specialists in transgender and non-binary discourse as well as with disabilities consultants. 
Once Pussypedia launches later this year, it will include a 3-D rendering of the vagina, which will help readers visualize the anatomy of the "pussy" (it will be inclusive of all female reproductive anatomy) and to gauge "where parts are in relation to one another," explains Mendelson. Side note: Men can use this tool, too. A recent study found that 50 percent of men were not able to locate a vagina on a woman's body.
Want to learn more? Follow Pussypedia on Twitter and Instagram or visit to give to their Kickstarter campaign.
---