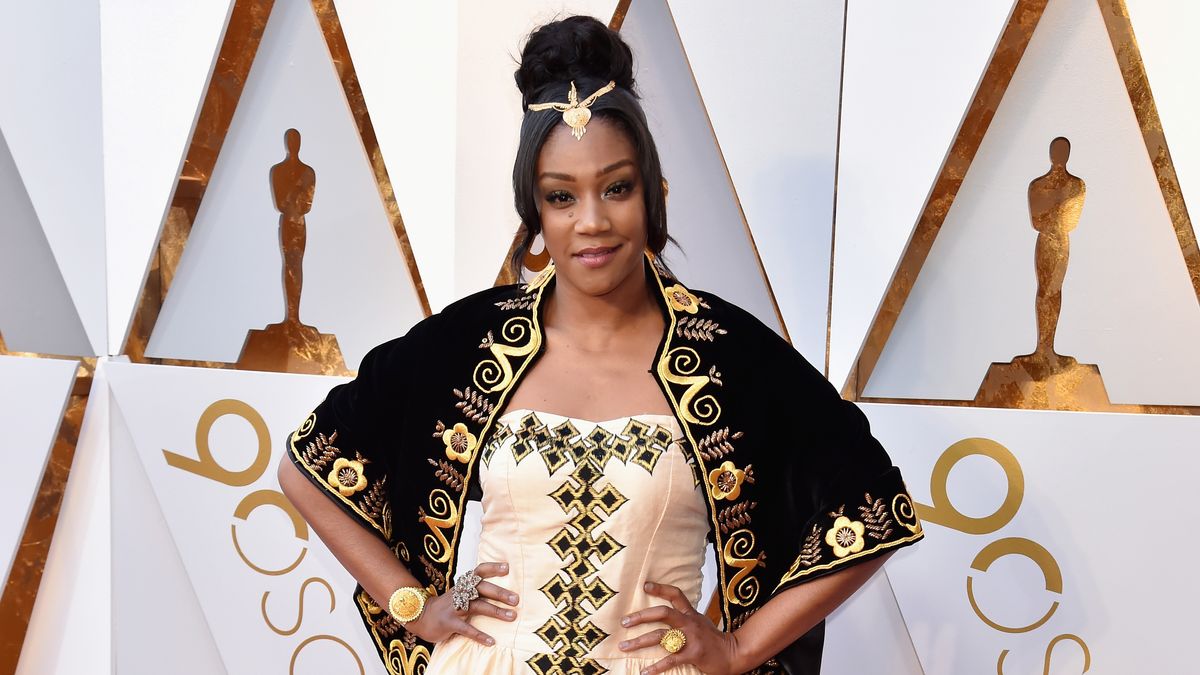 Celebrity
The Sweet Story Behind Tiffany Haddish's Oscars Gown
She may not have been nominated, but that didn't stop her from showing up looking like a winner.
Not every Oscars look has a great story behind it, but Tiffany Haddish's sure does. The actress—who many believe was snubbed for a nomination for her role in Girls Trip—showed up on the awards show's red carpet in a traditional Eritrean ensemble, which, she revealed to ABC's Michael Strahan, is also a tribute to her father. Before he passed away last year, Haddish's dad made her promise that if she ever made it to the Oscars, she would represent her heritage. Fast-forward to tonight, when the star arrived in the detailed look, complete with a headpiece and cape-like jacket. In our opinion, she looked like a true queen—and a winner!
Take a look at Tiffany's outfit in full, below.
---