WWWRN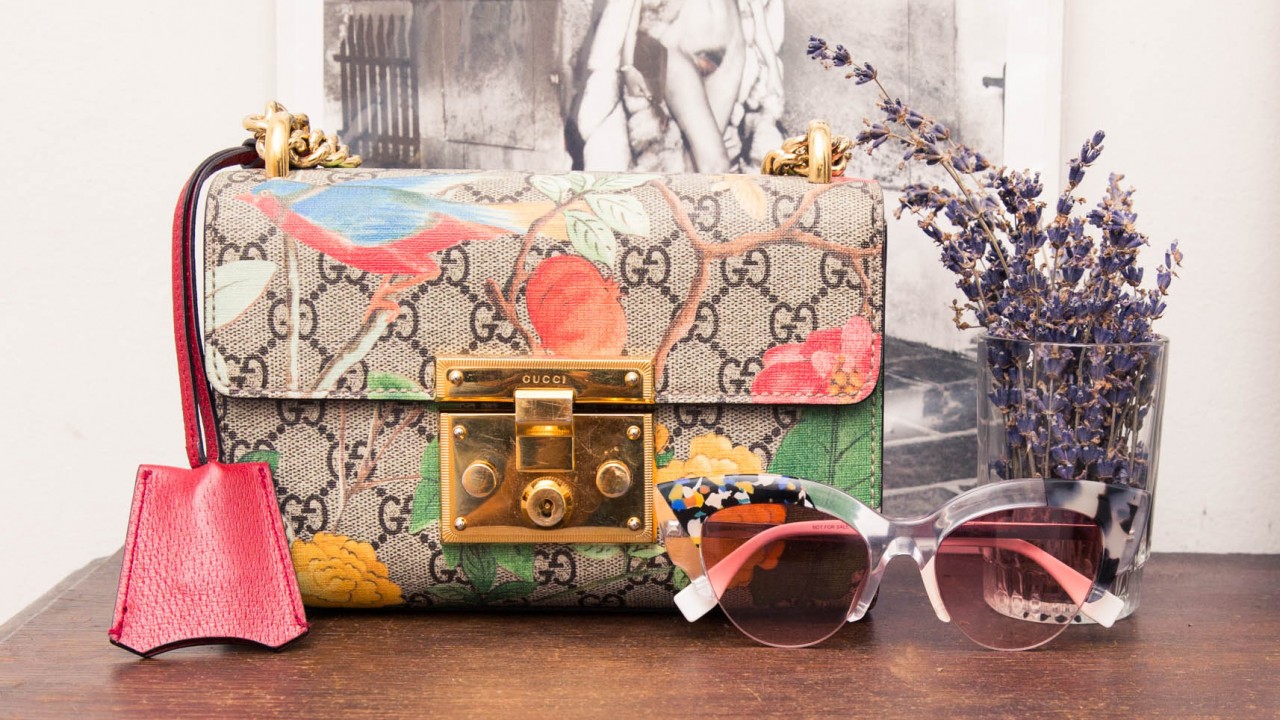 27 Must-Have Bags That Are Trending for Spring
From $46 to $2,200, there's a style for every budget.
It's happening. We can feel it the second we walk outside our NYC apartments: Spring is *finally* tantalizingly close, and that means it's time to begin our annual wardrobe refresh. However, if by chance you're trying to pinch a few pennies and not run out to purchase every last see-now, buy-now option from New York Fashion Week (tear), one or two new accessories can be the perfect additions to transform your favorite outfits. With top-handle and ladylike bags taking over both the runways and street style, we've scouted the 27 best bags we can't wait to snap up this season. Best of all, there are plenty of options for every budget!
---
Hannah Baxter
Assistant Editor
1. KARA Multi Pinch Tote: I've abandoned totes in the last few years for one simple reason: They always end up completely trashed. Enter one of my favorite brands—KARA—to the rescue with their perfectly designed Multi Pinch bag. It has three compartments to keep me organized, plus it fits my laptop and looks super chic at the same time. I need it in Evergreen immediately.
2. Zara Miniaudière Bag with Braided Handle: You don't need to shell out a month's rent to buy an on-trend bag. Just look at this top-handle cutie! I'm very into this braided style for spring, and a black version will work with my wardrobe year-round. Win-win.
3. Cuero & Mør Perla Bucket Bag: OOOOOOH, girl, yes! I already have a top-handle bucket bag from Staud that I'm obsessed with, but I think a smaller version in mint with chain accents would be the perfect seasonal addition.
---
Meg Gegler
Audience Development Coordinator
---
Katie Becker
Beauty Director
1. Danse Lente: I actually already got this bag in tan shades and am so obsessed with this brand in general—look at the amazing curved metal. Now I want one in green, which is my favorite color!
2. Marni: I love the trend of these bangle-like top-handles, and this Marni version also comes with a cross-body strap for when I need my hands free.
3. LL Bean: This bag makes me think of my mom in the '90s packing us up before a sailing trip. It's exactly the image I want to conjure up in my mind before I get on the 6 train during rush hour.
---
Brooke Bunce
Social Media Manager
1. Kara Black Bum Bag: Once I went on a Tinder date with a dude that showed up with a fanny pack slung diagonally across his body, and it proved much more worthwhile than the drink we had at Baby's All Right. Since then, I'll admit it: I'm addicted to fanny packs. They're amazing for all situations—traveling, going out to bars, riding the subway to yoga, etc. That's why it's essential I nab this "bum bag," which is what we should call fanny packs forever and ever from this point forward.
2. Mlouye Mini Lantern Bag Pleated in Pink Cloud: I know millennial pink is on its way out, but I still can't get over this luscious little lantern bag. The shape will definitely get you noticed, but the inside drawstring makes it functional. Multi-tasking!
3. TopShop Billie Beaded CrossBody Bag: A crossbody bag with beaded texture, a killer price point, and four of my favorite colors? No more needs to be said.
---
Leah Faye Cooper
Senior Features Editor
1. Sarah's Bag Let's Dance Classic: I love to dance and utter this phrase at least once a week while out with friends, so it's only right that I own this beaded beauty.
2. The Daily Edited Box Bag: I've been seeing this bag everywhere *except* my closet, which is a huge problem. As a fan of monogramming and classic pieces, I need one of these emblazoned with "LFC," stat.
3. Small Dior Oblique Flap Bag in Signature Canvas: I don't think anyone is more excited about what I like to call "The Triumphant Return of the OG Fashion Logo" than I am. Yes, understated is great, but so is logo-adorned and heavy-hardware-accented. I love this bag for day, night...winter, spring...any time, really.
---
Jodi Taylor
Associate Editor
1. Balenciaga BB Round Bag: Yellow and I have a good thing going on, aka I'm obsessed with it and wear it every chance I can get. I've yet to add a bag to my ever-growing collection of the sunny color though, and what better time than now as we inch our way closer to spring?
2. Joseph Green Serves Tote: I honestly can't name one single thing that I don't like about this bag.
3. Elizabeth and James Gwen Satin Shoulder Bag: Nope, I'm still not over over the shoulder bags and fanny packs. Especially if they are satin and chic like this one. Imagine it worn across a blazer with cropped and frayed denim? Dream.
---
Samantha Sutton
Editor
1. Coach Kisslock Clutch in Signature Patchwork: You know when you get hooked on one little detail, and suddenly can't stop buying items that have it? That's sort of how I've felt about kisslocks ever since I first saw this bag in person. The closure option is old-school and feminine, but rather than appearing on a dainty little coin purse, this patchwork clutch looks like it can hold most, if not all, of my essentials.
2. Prada Midollino Tasseled Canvas and Leather-Trimmed Bambi Tote: The second the temperature rises even the teensiest bit, I start daydreaming about spring style. I can't take how cute this picnic-bag-like purse is. Perfect to pair with bright, warm-weather dresses and shorts!
3. Fossil Mila Mini Bag: My bring- and wear-everywhere bag is in desperate need of an update, and thanks to its pretty pink color—and affordable price tag!—this Fossil cross-body seems more than ready to take on the job!
---
Noah Lehava 
Senior Editor: Health and Wellness 
1. Wandler Hortensia Leather Shoulder Bag: I don't buy bags often (I'm more frivolous with shoes), so when I do, I look at it as an investment. Nothing gets me going like a cognac-colored bag—it's classic and with time only looks better. I love the sleek, curved lines of the Wandler, which also lends to its timelessness.
2. Marni Colorblock Top-Handle Bag: As much as I'm not a minimalist in life, I am when it comes to what's inside my handbag. Honestly, most of the time I just throw my card holder and cell phone in my pocket, and call it a day. But when I have a few extra things to tote around or I'm sans pockets, I love a mini bag. This Marni one, with its colorblock handle...oh my gawd, I need it.
3. Staud Macrame & Leather Bag: Dare I ask, is macrame the new straw bag?
---
Tara Gonzalez
Assistant Editor
1. Heimat Bag Amour XX Medium: There is so much I love about this bag I almost don't even know where to start. First off, every Heimat Atlantica bag is made with the intention of "finding or protecting your love." Second, the Cigarron charm is a symbol of Galician carnival, and I'm a Gallega (my family is from Galicia, Spain). Third, these are the colors of Mardi Gras, which remind me of New Orleans, one of my favorite places ever. Essentially this bag is happiness incarnate.
2. Les Petits Joueurs Baby Alex Disco Strass: It's *literally* a baby Disco bag. I'm not entirely sure what that means, but it's tiny and cute and will make me want to dance all the time—of that I'm certain.
3. Vere Verto Deco Belt Bag: Is this cheating because it's technically three bags in one? I hope not because there is a perfect space for everything–iPhone, keys, wallet. And the bag doubles as a wearable accessory that I won't have to take off! I can't wait to wear this with my jeans or as a belt to cinch a loose dress.
Want more stories like this?
The Pom-Pom Handbags You're Obsessed With Are the Brainchild of a Former IBM Executive
Designer Prisca Vera Franchetti Teaches Us How to Nail Italian Girl Style
24 Swimsuits You Should Buy Before Summer Arrives
Part of the series:
WWWRN