Exclusive: Virgil Abloh & Equinox Are Auctioning Off a "Scrubs Sweatsuit" to Help Fund Cancer Research
There's only one, so you're going to want to move quickly.
News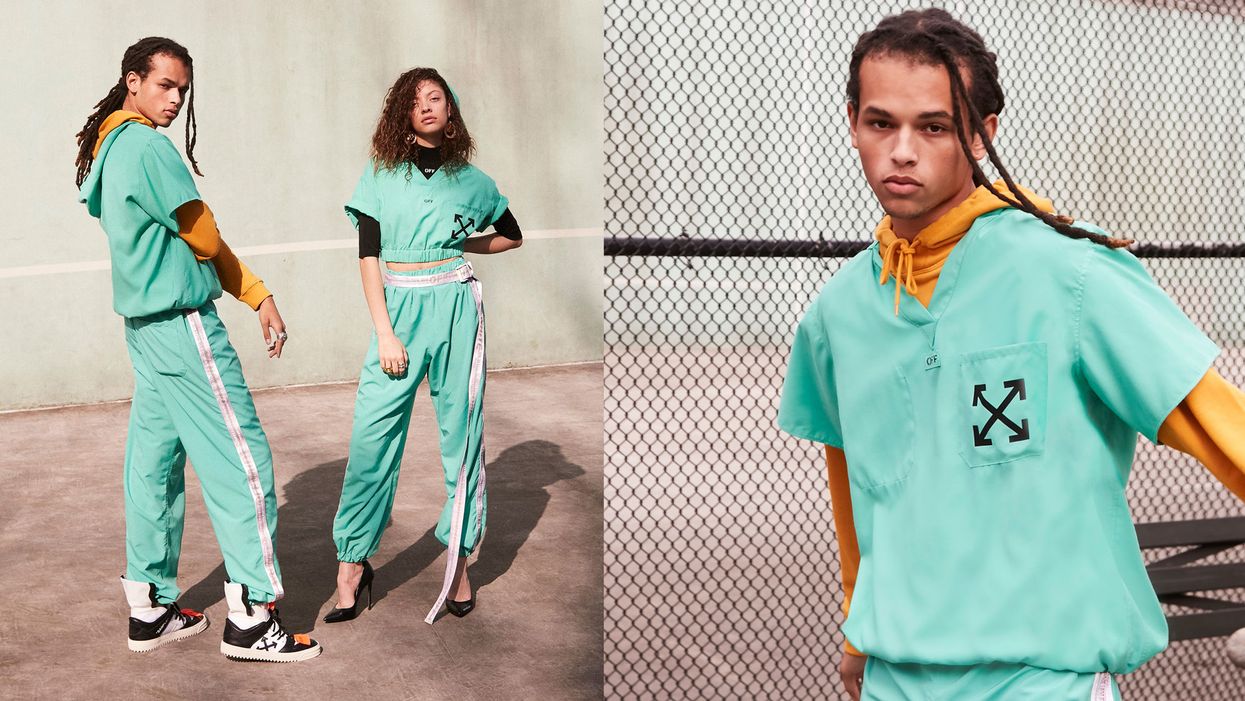 While we've seen Virgil Abloh's name plastered pretty much everywhere this past year as a result of his ongoing Nike collab, an announcement to work with furniture giant IKEA, and the overall success of his own label, Off-White, we can't say that we're sick of it. (Not even close.) So you can imagine our excitement when we got word that Abloh was teaming up with Equinox for a charitable cause.
In January the luxury fitness company announced The Commitment Collection—a line of high-end fashion goods made in partnership with renowned stylist Mel Ottenberg and a handful of leading designers, Abloh included. Collection pieces are being put up for auction, with proceeds going to Cycle for Survival—a movement to beat rare cancers, of which Equinox is a founding partner. For the collab, Abloh designed "the Scrubs Sweatsuit," inspired by the surgical scrubs worn by oncologists at Memorial Sloan Kettering, one of the beneficiaries of the auction. The highest bidder can choose between a men's design or a women's design.
"In so many ways the idea behind the Commitment Collection was that commitment cannot be bought, it has to be earned," Equinox's executive creative director, Liz Nolan, says. "To simply put these objects up for sale would have been to do the thing we were standing in opposition to. The auction seems like the perfect way to close the loop, raise money for charity, and underscore the theme of commitment. There's only one of these suits, and whoever wants it has to be prepared to fight for it."
The auction for this sweatsuit will run here from today until March 8th. May the odds be in your favor.
Photo: Courtesy of Equinox
Want more stories like this?
How to Get the Best of Your Equinox Membership
Off-White's Virgil Abloh's Next Move? Designing Spoons (or a Hotel)
Virgil Abloh Knows the Future of Fashion