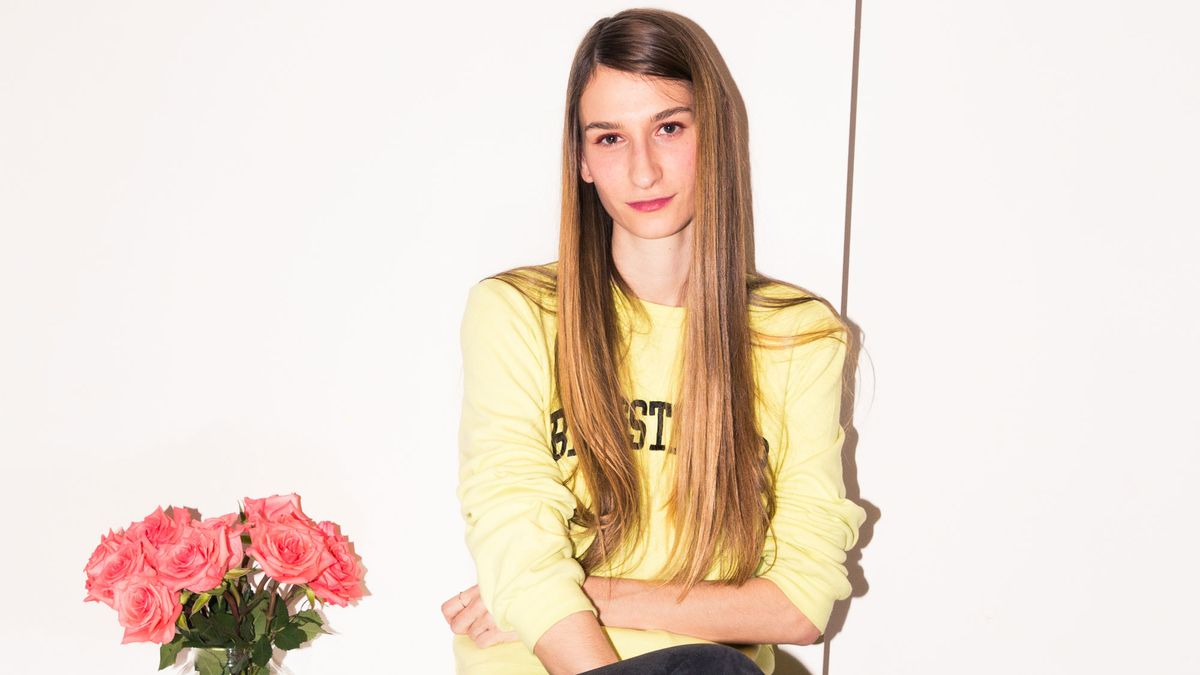 Designers
Designer Prisca Vera Franchetti Teaches Us How to Nail Italian-Girl Style
Move over, French girls.
Alec Kugler
A funny thing happens when you enter your mid to late twenties—you suddenly find yourself commiserating with other people around your age about how painfully *uncool* you are compared to the youths bounding around New York, Los Angeles, Paris, etc., despite being, on the contrary, as cool as you've ever been in your life. Such is the case for designer Prisca Vera Franchetti of her eponymous line, PRISCAVera, who, despite witnessing several fashion insiders like Reese Blustein and Courtney Trop swoon over her fall 2018 ready-to-wear show just a few weeks ago, would still rather know what a stylish teenager wants out of her clothes.
"I love talking to 17, 18 [-year-old] people and asking them how they shop," says the Italian designer when we stop by her lower Manhattan studio. "It's always so fascinating to me because I'm starting to realize the gap is becoming bigger where I'm not the youth. I know that I'm just going to get more and more obsessed about what's happening in younger people's brains. You grow up so much quicker in New York. You become an adult. So it's really crazy to me to see all these young kids that have these really strong personalities and sense of self, and who they are, and what they want to say and what they want to do. It's quite inspiring." As we explore the racks of orange silk pleated trousers, lime green mesh t-shirts, and slinky floral slip dresses, we realize how much we would have loved these clothes when we were younger, but having the perspective and budget for them now is all the more satisfying.
---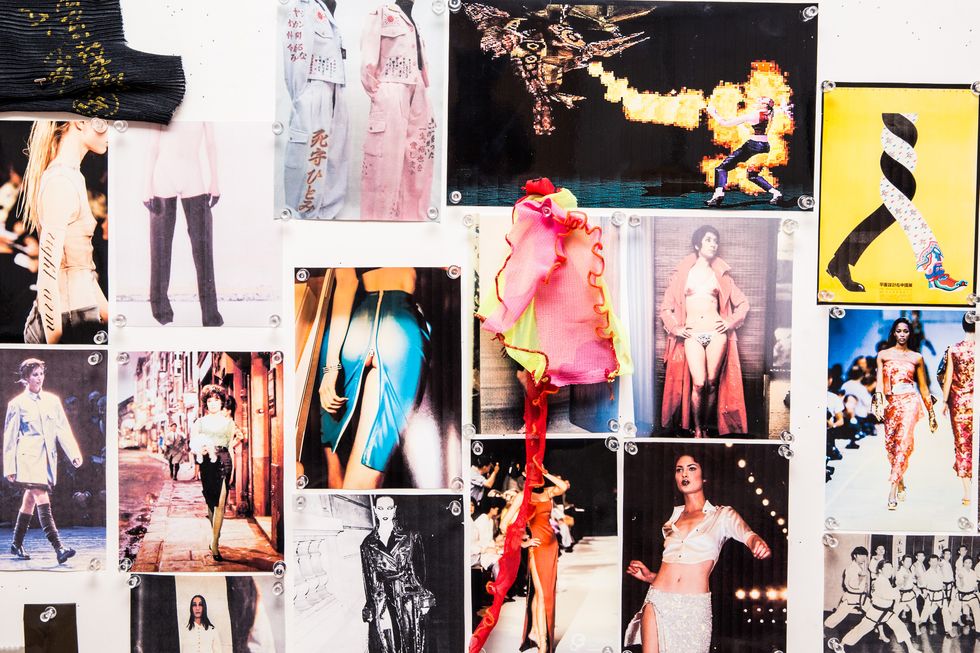 While Franchetti is unable to pinpoint the exact moment she knew she would become a designer, she credits her upbringing in Rome and visiting her aunt's atelier with her early love of fashion. "In Rome, I get so much inspiration from seeing old men, especially the ones that don't come from an upper class," she explains while zipping up an embroidered marigold bomber jacket from the new collection. "Just the guy at the fish market, and he's always so elegant with just a few things. It's such an innate sense of style that people carry around that I really treasure."
After leaving Italy for the Instituto Europeo di Design in Barcelona, she eventually moved to the States to begin her namesake label and perfect the marriage of Italian and New York style. "The brand [is about] quality and a sense of humor. [It] reflects a mood that is both very Italian and very American. I translate what I learned from Italy [about] keeping things light and understanding what's important, [with] New York's fast-paced, dynamic innovation both conceptually and technically." Inspired by futuristic 3-D printing and quality Italian craftsmanship, Franchetti's micro-pleated viscose and ruffled mesh tops frequently sell out, much to the chagrin of her manufacturer. "It's so tough to sew," she explains, laughing.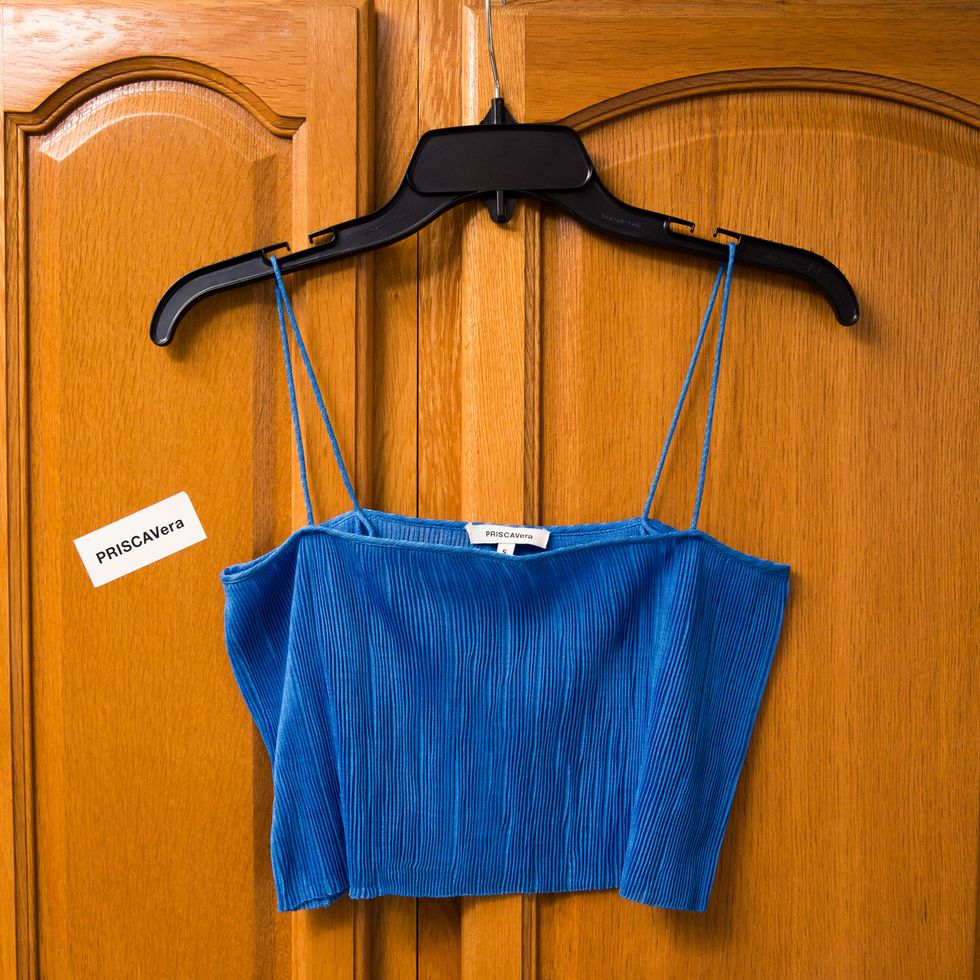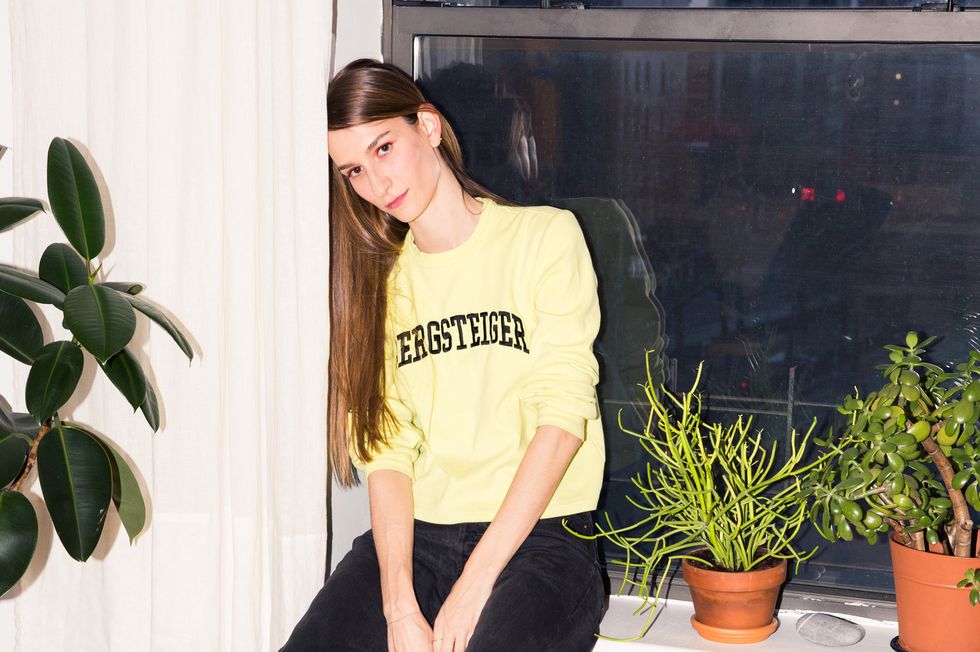 As Franchetti shows us the covers of the Tekken video games that inspired her latest collection (so cool!), we begin to realize that the designer has seemingly managed the impossible: She has a finger on the pulse of fashion's youth, while still designing clothes that women at any age want to wear. So how does she do it? "There's nothing in the collections that I would never wear. I actually try on all the pieces in fittings. I want to see how it moves and feel comfortable in them." And while her ideal customer is certainly youthful, she assures us that age itself has little to do with style or who she dreams of wearing her clothes. "She could be 75. You can be whatever age and just wear a fun t-shirt because it is really well-made and the fabrics are great [and] the quality stays really high. It gives me great pleasure when I see someone in my clothes that are styled with that in mind."
Want more stories like this?
The Trippy Secrets Behind This Cult Brand's Mesmerizing Patterns
Why Fashion's It-Girls Are Flocking to This Los Angeles Piercer
24 Swimsuits You Should Buy Before Summer Arrives