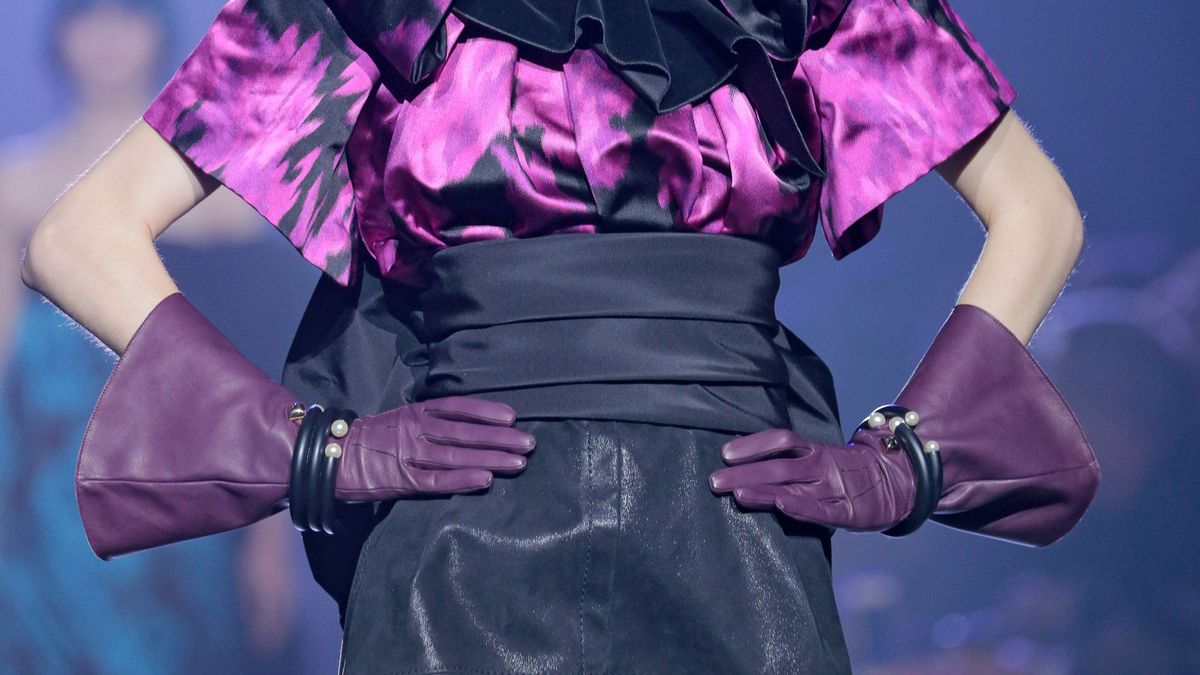 Fashion Week
But it's probably not something you're excited to wear—until now.
Fashion month has a way of taking something you thought you hated and making it look beautiful. Just look at colored tights! You probably haven't worn a pair since middle school, and if you're anything like me, you've probably just bought three pairs in different colors with a side of scones to recreate the Saks Potts presentation IRL.
Like tights, gloves are often seen as a practical necessity, something you wear because you're cold and not because you actually want to wear them. And like colored tights, gloves in all shapes, sizes, and colors have been introduced on the fashion month runways looking like a fashun snack (and as good as the ones served during NYFW, for that matter). They actually felt like an essential part of each outfit, as if they were finally taking a stand and saying, "I belong here, and not just because I'm warm." If gloves could talk, the ones we've been seeing this past month would have a lot to say. Here are seven new ways to style them. Let the gloves do the talking—for once.
---
Look very Gucci with a long, silky white pair embellished with bows.
Photo: Getty
Wear a large, oversized pair with a great grip to hold your popcorn à la Raf Simons for Calvin Klein.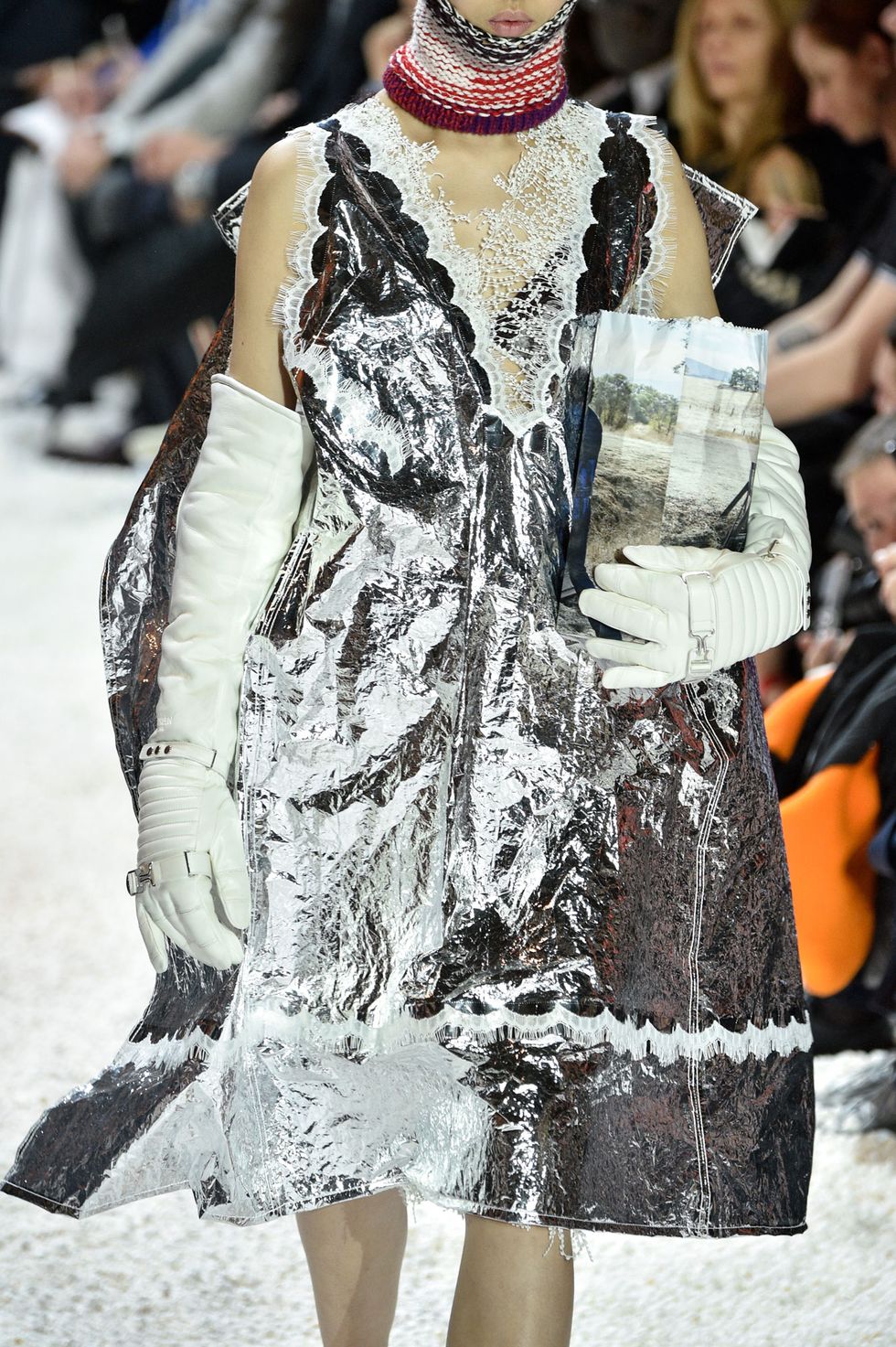 Photo: Getty
If you've ever struggled carrying a large popcorn, box of chocolates, and supersized drink at the movie theater, this pair was made for you.
Matching is a thing of the past; buy your gloves in a shade that clashes with your look, and make Jeremy Scott proud.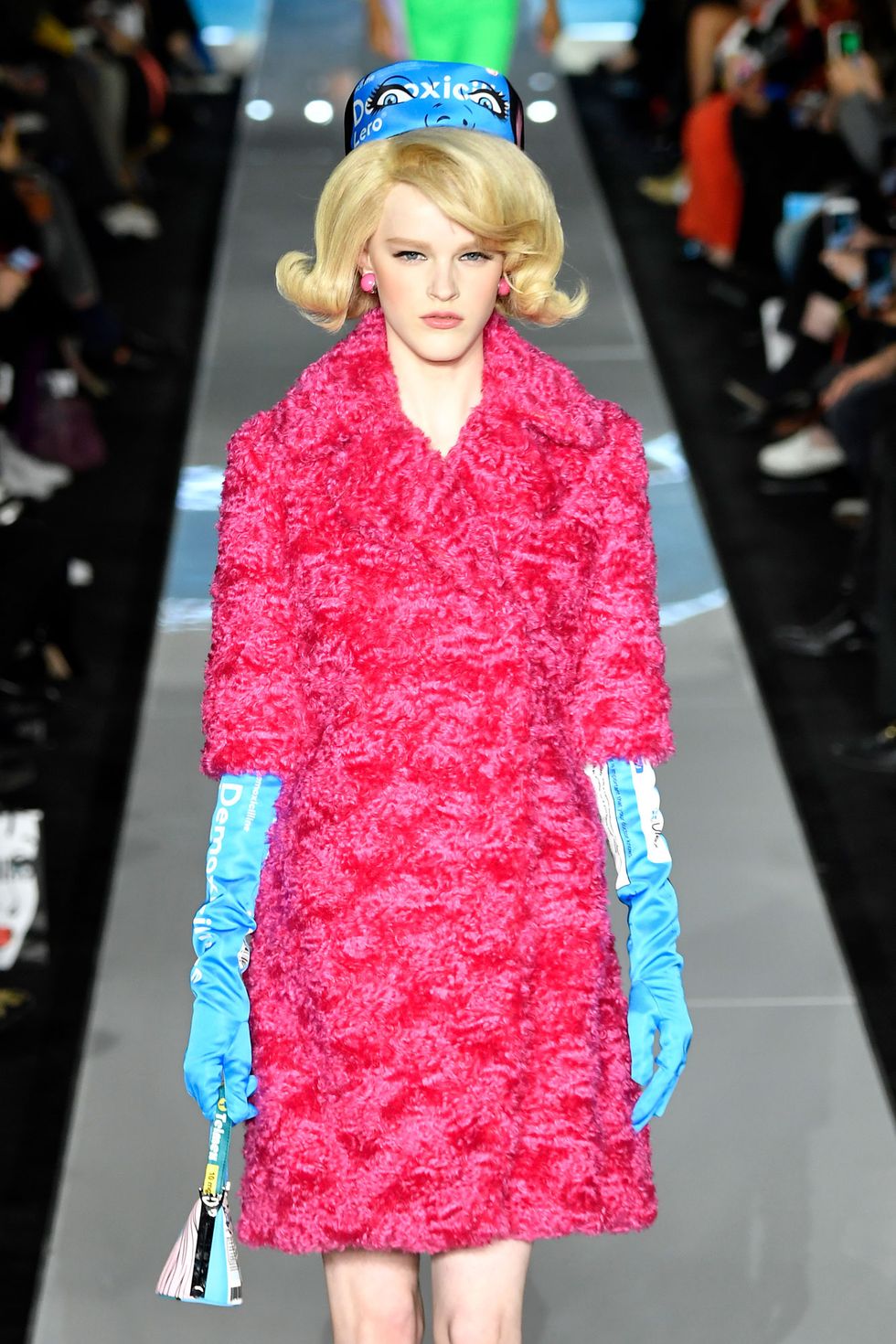 Photo: Getty
According to Moschino, the alien apocalypse is coming—so might as well get ahead on embracing your impending blue/green/pink skin tone and wear all of the colors together.
Wear bracelets on top of gloves instead of under them for Marc Jacobs.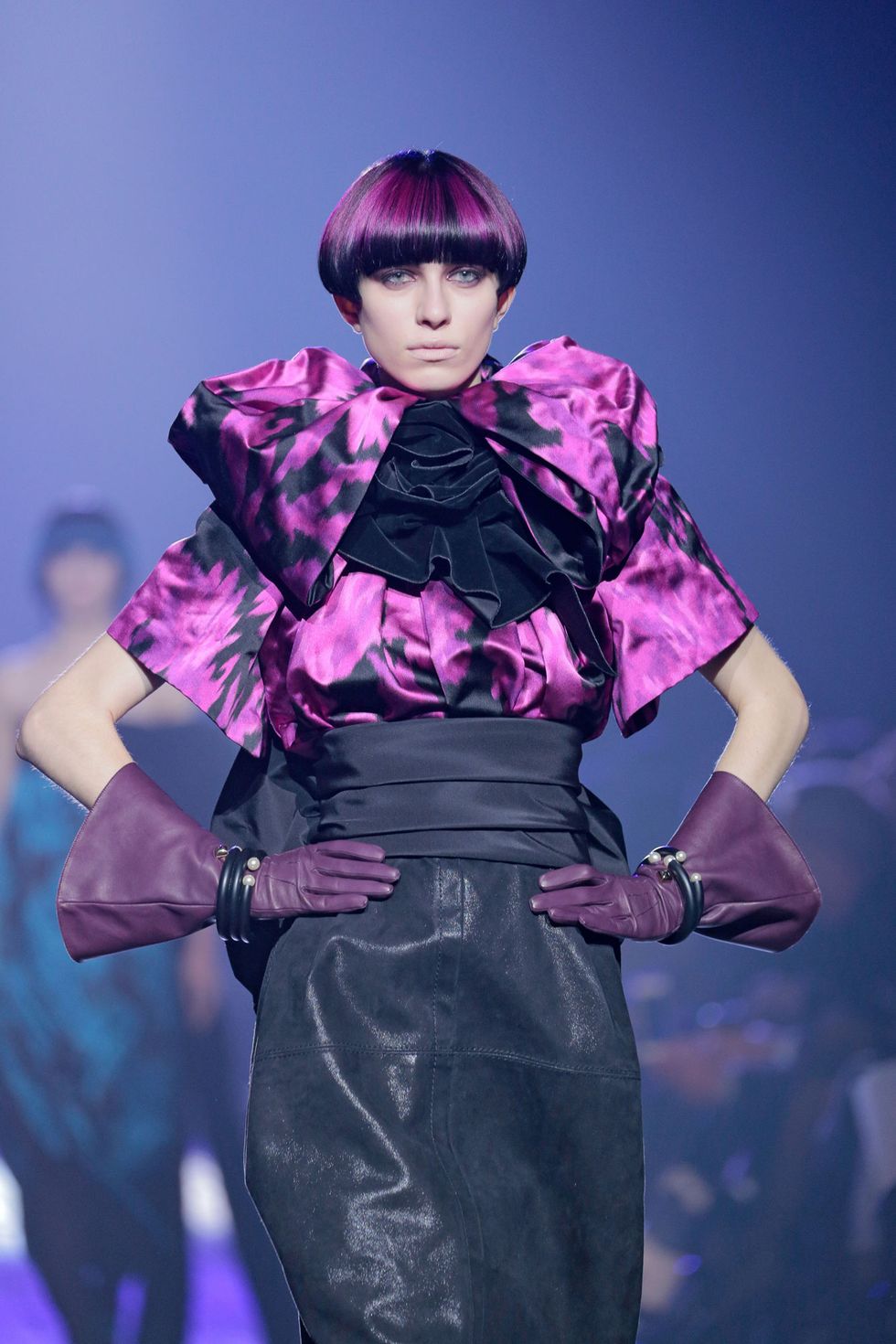 Photo: Getty
Slipping in and out of gloves can result in the loss of rings and bracelets, so why not wear them on top and just never take anything off?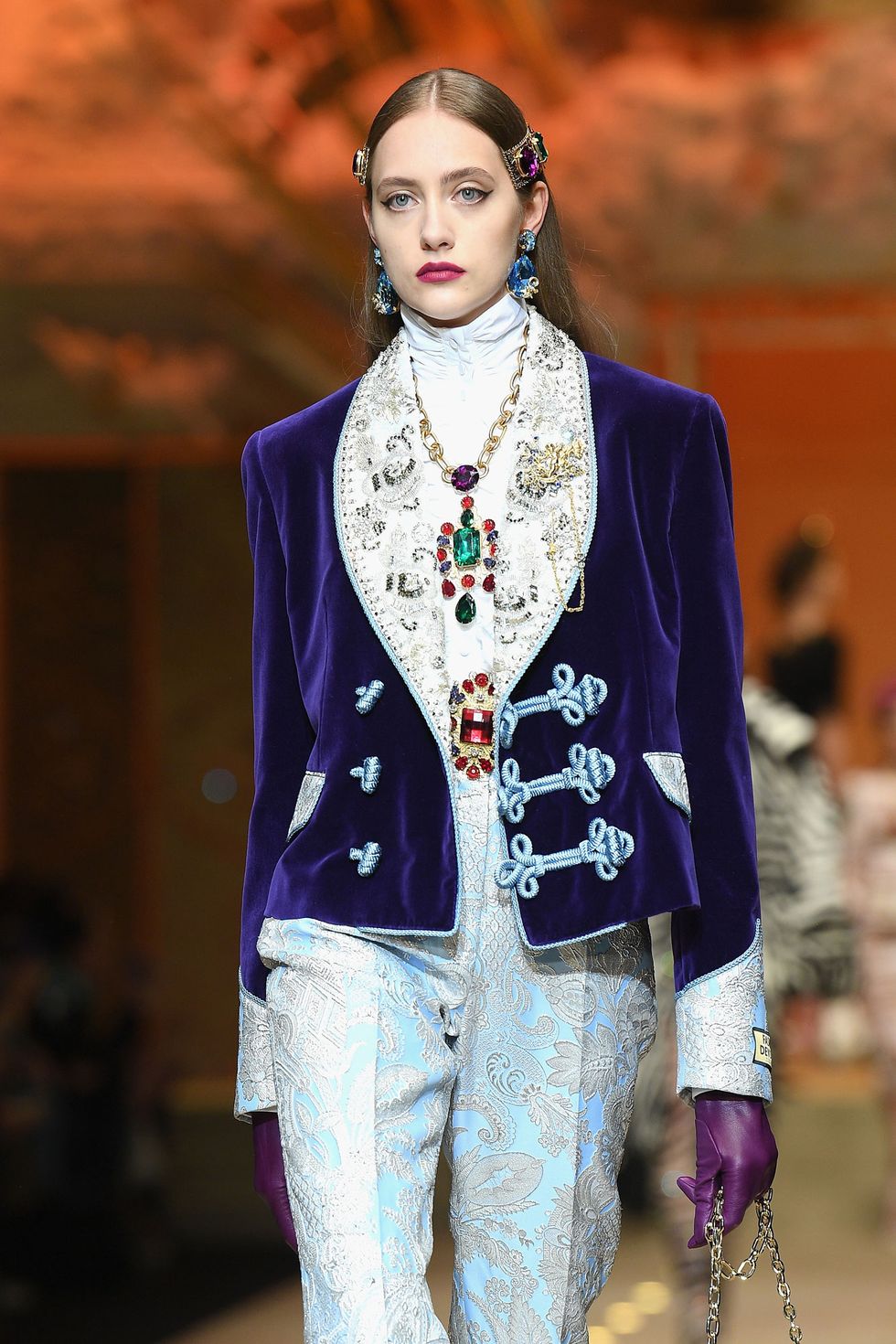 Photo: Getty
We've already seen a lighter lilac take street style since Pantone announced that purple and, more specifically, Ulta Violet will be the color of 2018. The darker shade looks great in every form—from jackets to gloves. And according to Dolce & Gabbana, drones will be carrying your handbags before you know it, which means more reason to let your hands shine.
Match them to your handbag or sweater instead of your coat like they did at Versace.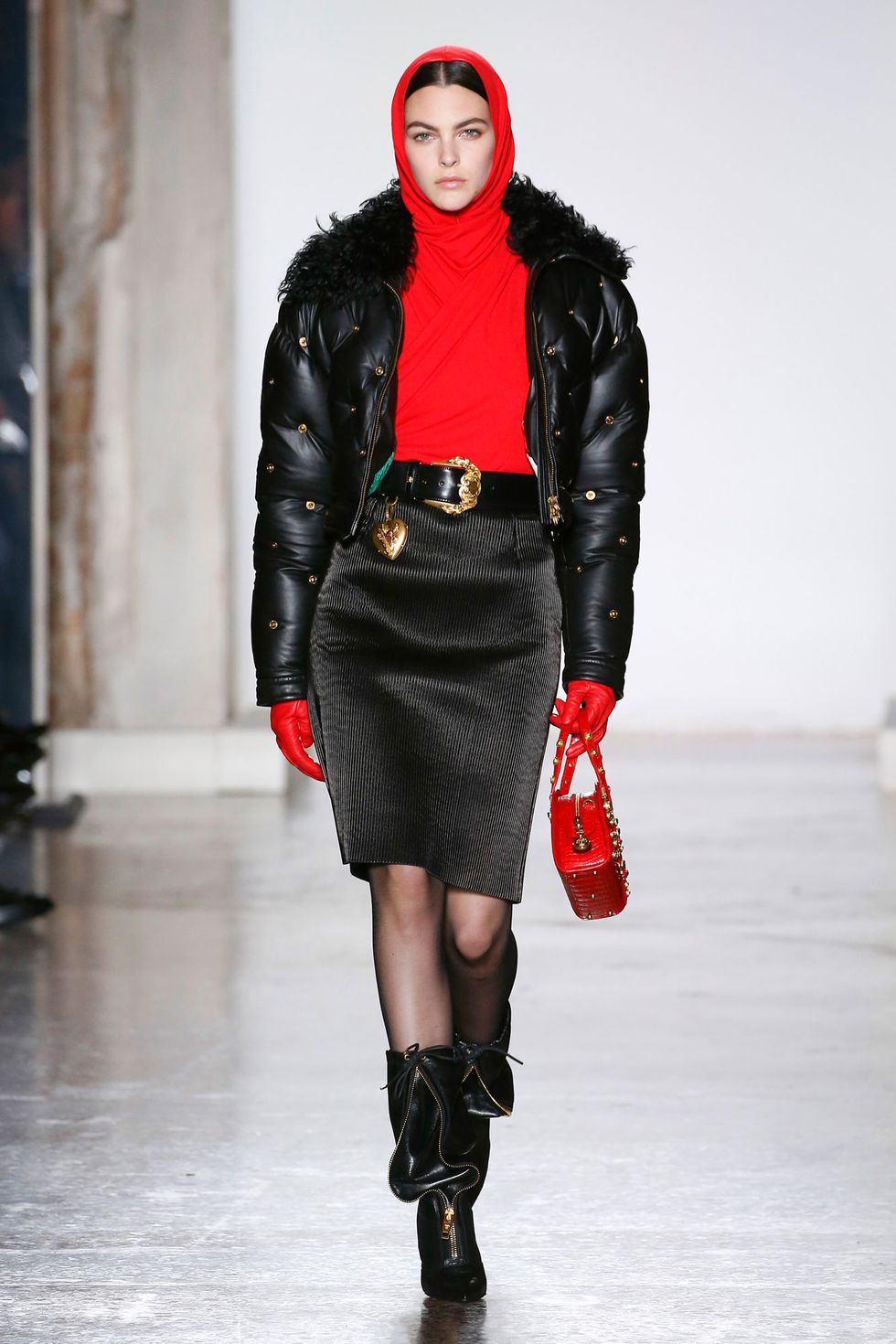 Photo: Getty
And if all else fails, all-black will be eternally stylish, especially when worn without a jacket like at The Row.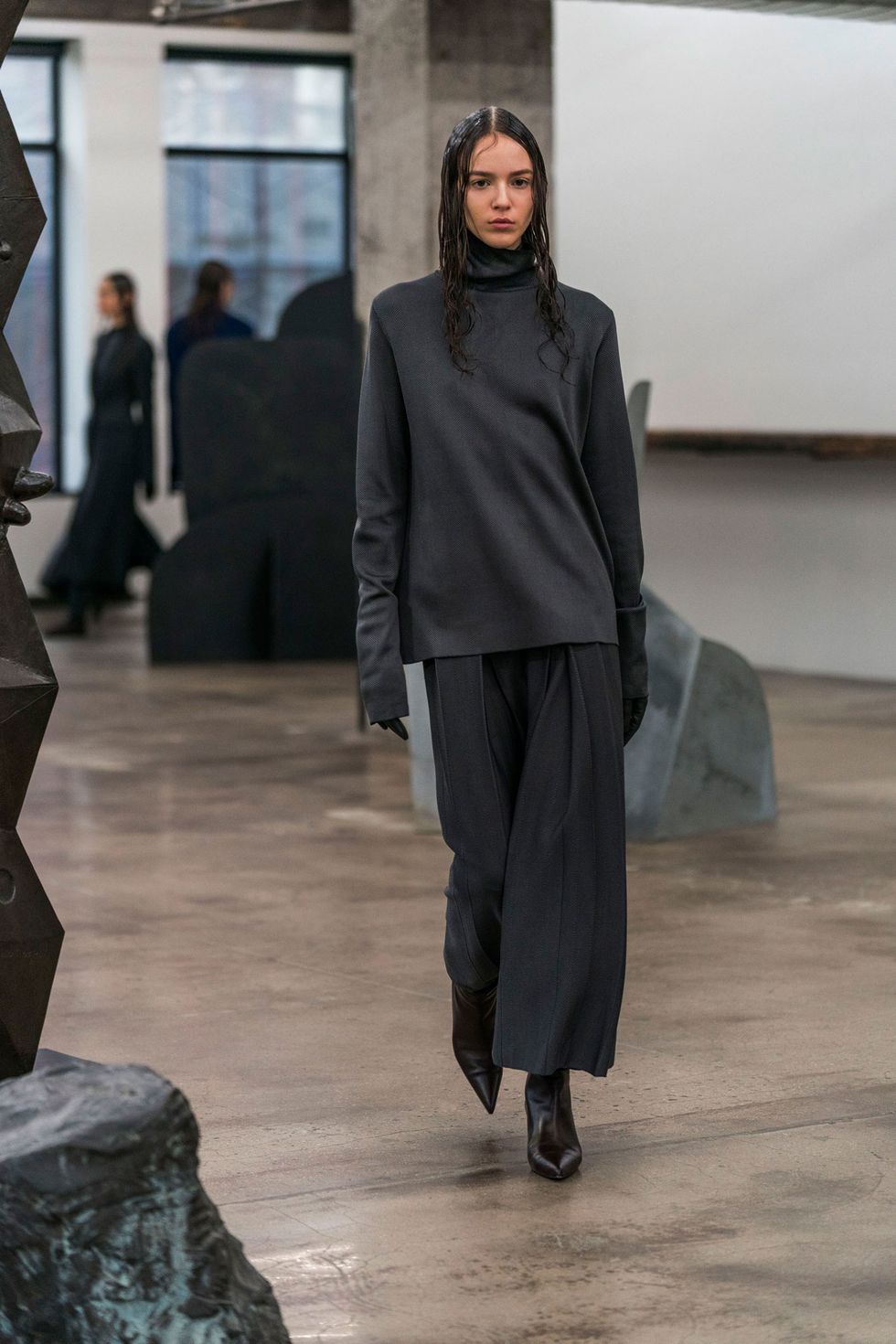 Photo: Courtesy of The Row