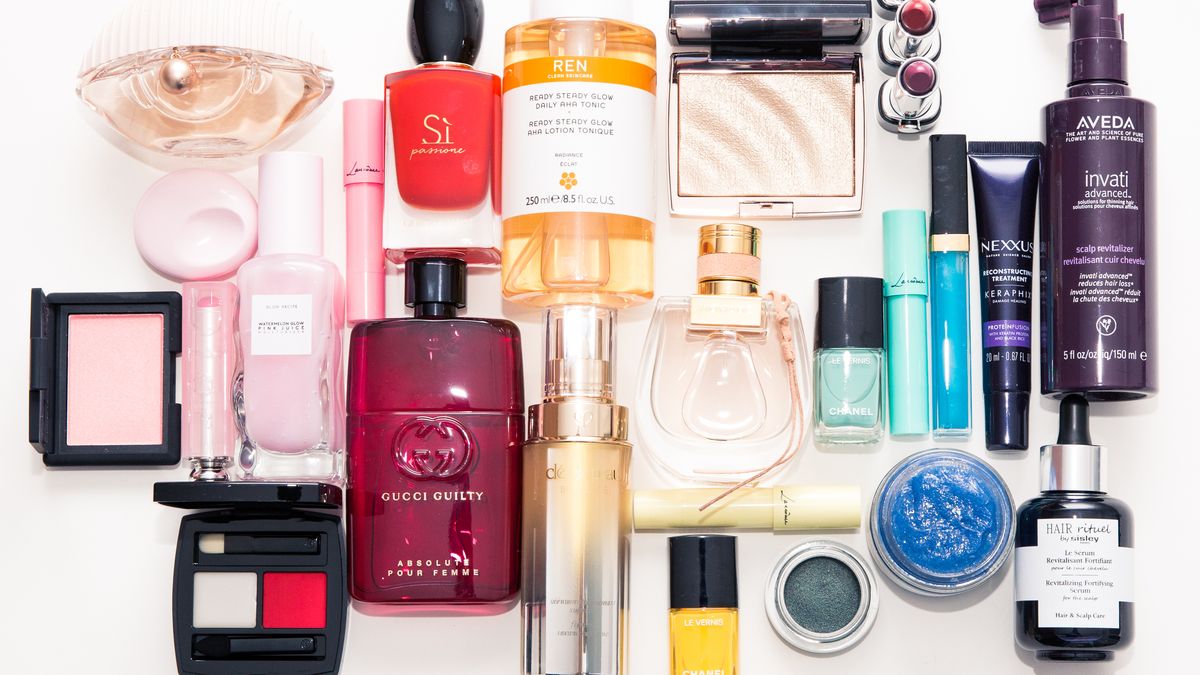 Shopping
41 Best Beauty Products That Have Launched This Year
From an $8 foaming face wash to a $400 body-firming microcurrent device.
Alec Kugler
We're all determined to make 2018 a better year. While most of us mean that in much bigger, broader terms as to the state of the world, I'm also not mad at the many pretty beauty products that have launched in the new year. We need the little joys, too! (If a $300 face serum and $400 body-firming micro-current device count as little. Don't worry, there's also a fantastic $8 foaming face wash.) Below, find my favorite new launches in makeup, skin care, hair care, and fragrance. We also put them in rainbow order just 'cause.
---
1 / 41
Kenzo World Eau De Toilette:
This is a straight-up fruity floral perfume—very girly. And basically made just so you can take a selfie holding the bottle up over one eye, so be sure to do that.