24 Hours With
This São Paulo Boutique Carries The Most Amazing Brands
We spent 24 hours in Rio with Catha Johannpeter, co-founder of Pinga, going to the most incredible showrooms. We even joined her mom for brunch.
Alec Kugler
Spend one day in Brazil's renowned seaside city of Rio de Janeiro and you'll feel the high-spirited and laid back energy of the city starting to rub off on you. Everyone is warm and welcoming, and greetings with kisses is customary. We met up with Rio-native (known as a carioca amongst Brazilians), Catha Johannpeter, co-founder of the clothing and lifestyle store, Pinga, one afternoon at a local Brazilian brand's showroom (more on that later) and within minutes we were hearing about the entrepreneur's Rio upbringing, complete with swimming lessons at the Copacabana Palace (chic).
While Johannpeter has left her home-city, relocating to São Paulo to open Pinga with her business partner Gabriella Paschoal, trips back to Rio are frequent. "The idea of Pinga is to represent Brazilian designers that are creative and make unique items," she tell us of her curation process . "We are much more focused on slow fashion and our aim is to represent Brazilians."
Lucky for us, Johannpeter was in the middle of one of her whirlwind trips when we tailgated her for a day of buying appointments at local showrooms and a brunch spot we're making sure to hit up on our return trip.
---
---
11:00 - 1:00 PM
Buying appointment at Wymann showroom
---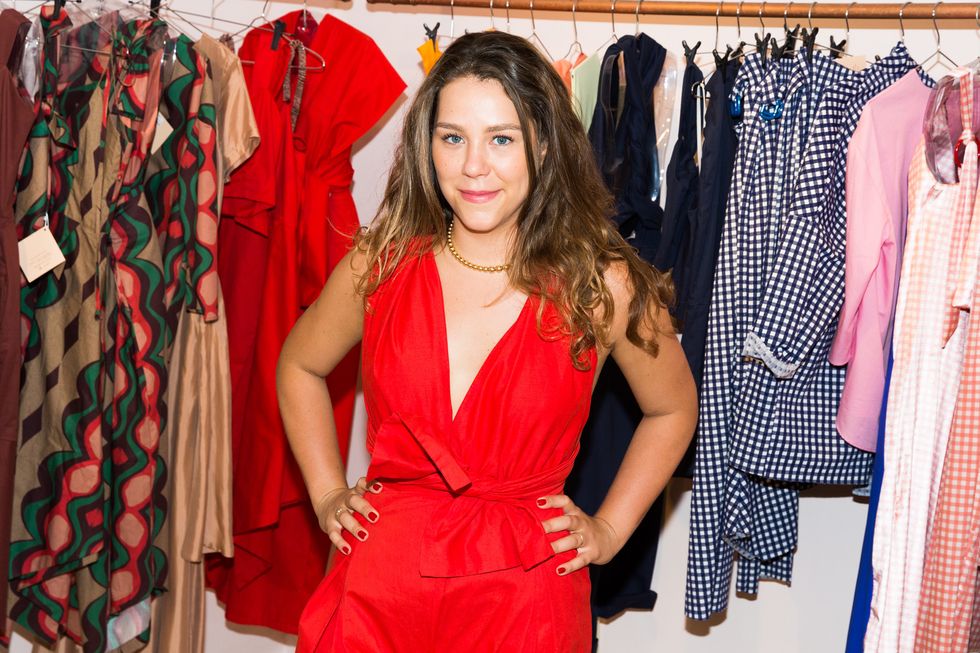 "When I'm in Rio, I visit the brands that we carry in Pinga. Sometimes I'm picking up [product] to take to São Paulo to put in the store," Johannpeter says. "Gabi, my partner, introduced me to Raquel [of Wymann]. Her brand is great—the fit is very good and she works with cotton and other materials at a very competitive price. It's not fast fashion; she is producing clothing with style at a very good price."
While Johannpeter was in Rio to buy for her core collection, she also had elaborate Carnival outfits to bring back to Pinga. "Carnival is a big thing in Brazil—the biggest festival of the year," she explains.
"People take Carnival seriously. You need to search for a good costume, you need to know the music of the samba school that you belong to. It takes a lot of effort—it's a party, but it's a competition as well."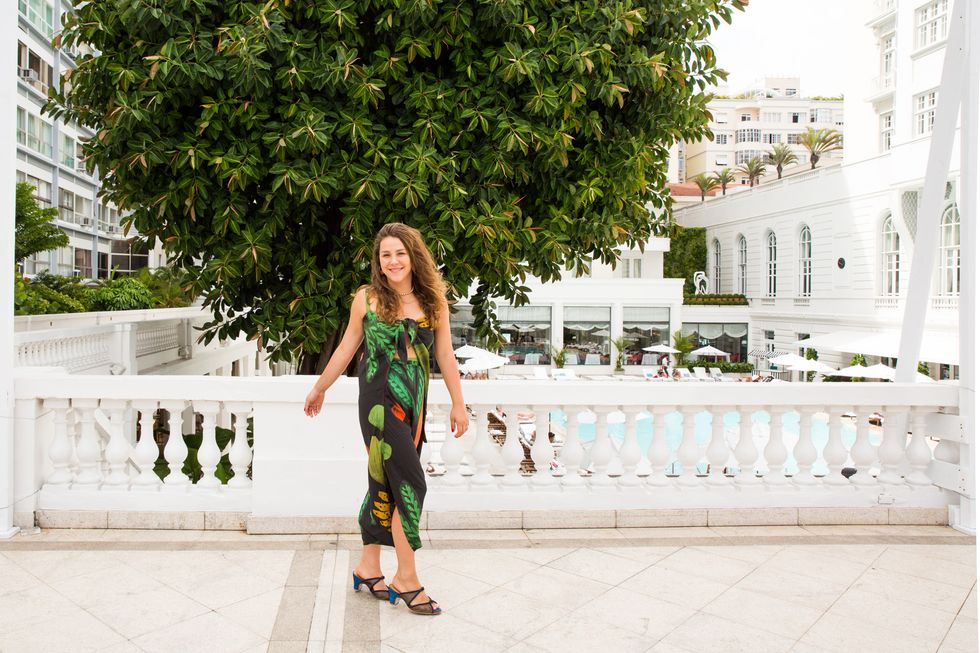 Stepping inside of Copacabana Palace, one of Rio's most iconic establishments, we made our way up a set of stairs and through a grand marble hallway to the hotel's newly renovated restaurant, Pérgula. The scene at Pérgula was nothing short of amazing; crystal chandeliers, plush yellow booths, huge palm plants, and a patio overlooking the hotel's pristine pool. "I come here twice a month, sometimes more. This place is a very special place to me because I was grew up in the building next door. I learned to swim in the pool. I remember always coming here and eating all the sweets in the restaurant."
When Johannpeter isn't rushing around to appointments and catching up with her mom, she spends time with friends "I go out for dinner and sometimes I have parties. There are a lot of parties at friends' places because Rio doesn't have a lot of nightclubs, so you go to a friend's house and maybe Braseiro da Gávea for drinks."
---
3:30 - 5:30 PM
Buying appointment at Waiwai showroom
---