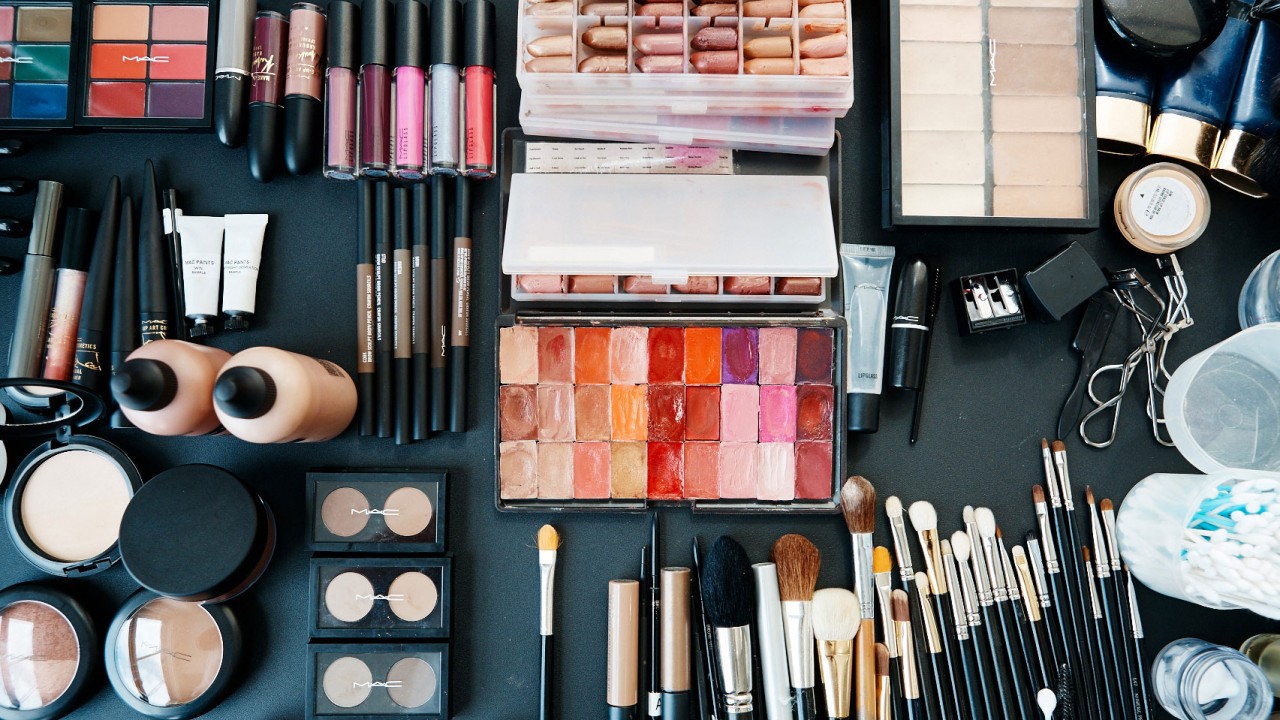 10 Weird but Genius Makeup Tricks Changing Our Beauty Routines
Critical notes from backstage at fashion week fall 2018.
This fashion week we got some really good makeup tips from some of the best artists, like Pat McGrath, James Kaliardos, and Diane Kendal. But it was harrowing! When you're backstage during fashion week, it is, understandably, total chaos: close quarters between models, artists, and photographers; palpable stress; hot, loud blow-dryers, and us editors crammed in the space between, taking notes. When you pay close enough attention, though, it's 100 percent worth it. Here are a few of the odd but genius makeup tricks we learned from the pros.
1. Longer-Lasting Eyeshadow
To make the black smoky eye makeup deeper and longer-lasting at Tom Ford, makeup artist Pat McGrath covered the eyelids with a layer of black pencil eyeliner before dusting black eyeshadow on top.
2. Lose the Eyebrow Brush
Instead of filling in models' brows with the classic firm angled eyeshadow brush, Diane Kendal used a tiny domed shadow brush on models, pressing on brow powder or powder shadow to fill in patches.
3. Bump Up Your Highlight
To make the highlighter on the cheekbones at Jason Wu more noticeable without making them look more metallic, makeup artist Thomas de Kluyver mixed lip balm with powder highlighter and dabbed it onto the skin for a more sheer, dewy glow.
4. Do "Oblong" Blush
At Oscar de la Renta, makeup artist Tom Pecheux applied blush in an oblong shape over the apples of the cheeks and blended it downward, rather than creating two super round rosy circles. This makes the flush more sophisticated and less girly.
5. Put Eyeshadow in Your Lipstick
Backstage at Libertine, Katie Jane Hughes was dabbing the black eyeshadow she used on models' eyes onto their red lips to create consistency throughout the look and pull everything together.
6. Conceal with the Wrong Brush
To cover any blemishes on models at Michael Kors, makeup artist Dick Page used a fluffy eyeshadow brush with creamy concealer, rather than his fingers or a typical flat concealer brush. He said it helps diffuse the color, soften the edges, and "haze it out."
7. Dip Your Brush in Water
At Marc Jacobs, Kendal first applied a layer of glitter eyeshadow with her finger, then dipped a shadow brush in water, dipped that in the powder, and went back over the eye to lock it in and intensify the color.
8. Seal In Glitter Shadow
To finish the eye look at Marc Jacobs, Kendal used a clear gloss in the middle of the lids over the intense glitter shadow. It's a cool way to add more glow and seal in the shadow.
9. Layer Two Eyeliners
To make smoldering eyeliner more intense without making it too intense, makeup artist Francelle Daly layered brown and black eyeliner at 3.1 Phillip Lim. By putting the brown underneath and sort of fading it out around the black, it gives some natural dimension without going too graphic.
10. Make Mascara More Subtle