WWWRN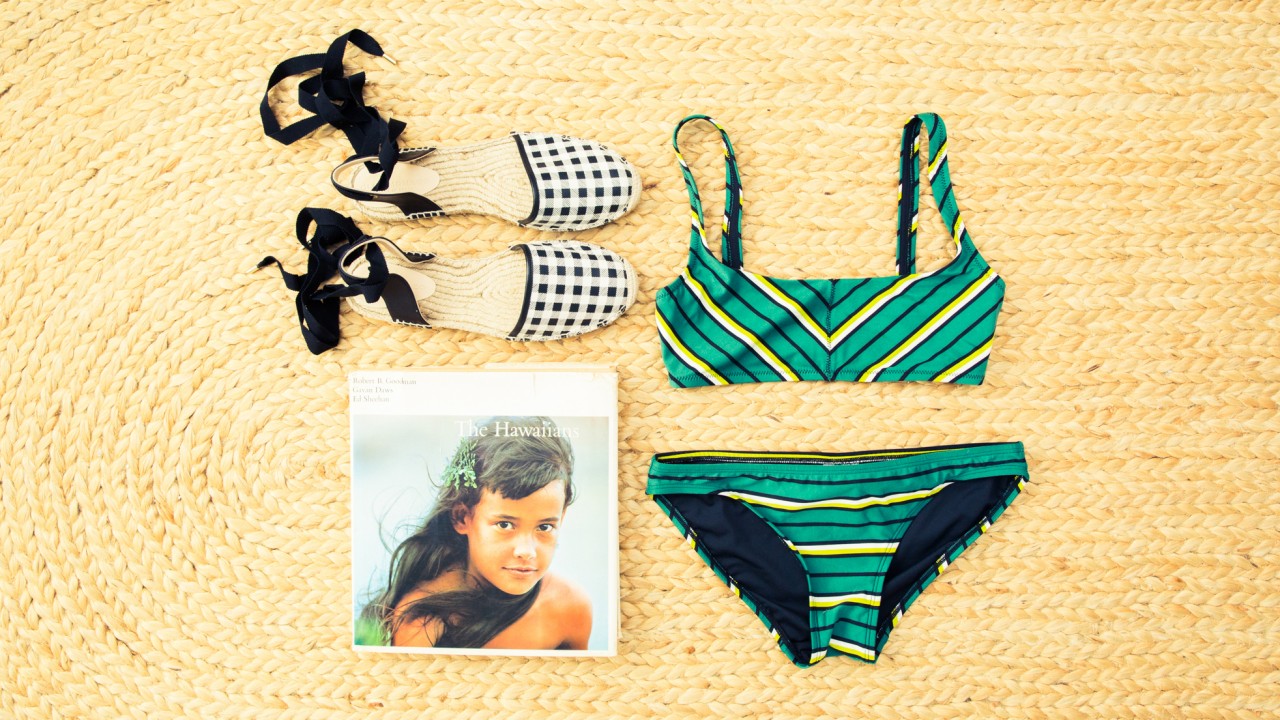 24 Swimsuits You Should Buy Before Summer Arrives
We're already planning our beach escapes.
As the weather continues to tease us with 50+ degree days (or 10+ degrees Centigrade, for all you international lovelies), our brains can't help but fixate on beaches, pools, and blissful relaxation time. Remember, Bali is only a plane ride away. The benefit of still being stuck in a winter wasteland is that swimwear brands debut their newest styles, and last season's designs are often deeply discounted. That means you can either stock up on all your favorite pieces, or splurge on a perfect new addition for that vacation you desperately need. Check out the 24 brands we swear by year-round below!
---
Noah Lehava
Senior Editor: Health and Wellness
1. Sian Swimwear: I have a soft spot for swimwear (on last count, I had 20 different pairs) and am lucky enough to own a few of Sian's colorful styles. Her newest collection is just as bright as her last, and she's somehow mastered the art of a sexy-yet-demure suit with tiny details like buttons down the front.
2. Adriana Degreas: I vacillate between a bikini and a full-piece suit depending on my mood and the swimming scenario. But when I do go for a bikini, it has to have ample coverage to avoid a wardrobe malfunction. The moment I saw Adriana Degreas banana bikini top, that all flew out the window. I'd risk a free-the-nip situation any day for it.
3. Marysia Palm Springs Swimsuit: This past weekend, eight of my friends (who happen to all be current and past members of team Coveteur) went to Palm Springs for a long weekend of Aperol spritzes by the pool. Meagan was wearing Marysia's (I only now realize) appropriately named, insanely flattering scalloped Palm Springs swimsuit, and I immediately put it on my shopping list.
---
Brooke Bunce
Social Media Manager
---
Meg Gegler
Audience Development Coordinator
1. Same Swim The Kitten Bikini: I'm determined to get a SAME bathing suit this summer. This suit was one of the first that I pinned to my "Summer" collection on Instagram.
2. Tigermist Solange Bikini: If you are 24 and female, like I am, then there's a good chance that you've been served an ad by Tigermist on Instagram. Their prices are truly unbeatable and perfect for staples. I've been eyeing this one for a while, because you can never have too many black bathing suits, right?
3. OYE Ela Plunging One-Piece: The red OYE two-piece that I wore last summer was a hit both on the beach and on Instagram, so I'm making it a priority to grab another piece by them for this upcoming summer. I'm a sucker for black one-pieces with a deep plunge neck.
---
Hannah Baxter
Assistant Editor
1. Mikoh Alapio Bikini: I've struggled to find swimwear that balances my need to fashionably bask in the sun (sunscreen always, I swear!) but still holds up when I jump in the water. I'm a water baby through and through. Mikoh's suits are my absolute favorite for durability and style. The Alapio top and matching cheeky bottom are my current go-to as I plan an upcoming Jamaica vacation. Don't be afraid to bare your buns!
2. Araks Elsa Bikini: Whenever Araks has a sale, I scoop up no fewer than three new tops and bottoms for my bikini collection. The Elsa set is easily mixed and matched, and is hands-down the most comfortable swimsuit I've ever worn. Consider it my ride-or-die.
3. Beach Bunny Lace-Up One-Piece: One-piece suits are tough for me, since I'm 5'9" with a long torso and an ample butt, so it's taken some trial and error to find the right style. I'm always afraid I'll look a bit too '80s mom for my taste, but this sexy Beach Bunny lace-up style is perfect for me. I even have plans to wear it under denim cutoffs later this year.
---
Leah Faye Cooper
Features Editor
1. Solid & Striped The Nina: I usually don't want things that everyone else seems to have, but everyone seems to have a Solid & Striped swimsuit, and I want one...bad. I love this one in particular because of the belt. It's so good, right?
2. Aexae Heather Top: Triangle tops rarely provide the support I need, and underwire tops aren't my style either (too restrictive for the beach—I want to be free!) Still, I love a good bikini, so I gravitate to styles like this: beautiful in their simplicity and also totally functional.
3. Shoshanna Classic Cherry Bra Halter Top and Bottom: OK—I found an exception to my no-underwire rule. I'm a sucker for a cherry print and anything with ruffles, so I'm already picturing myself poolside in this beauty.
---
Katie Becker
Beauty Director
1. The Seea Gaviotas Surf Suit: I don't surf (yet!), but the beauty editor/inner vampire in me who is trying to hide her skin from the skin-aging UV rays is all about this full-coverage suit. Plus, the colors are so up my alley.
2. Marysia Mott Scalloped Halterneck Swimsuit: I only wear one-pieces, and I love how Marysia's scalloped edges leave a lineless edge—no digging into the skin. The high neck will also keep the sun off my chest, which (PSA here) is a hot spot for skin cancer.
3. Mara Hoffman Kia Cutout Swimsuit: Aside from the pattern, bow, and cut-out, which I love love love, this suit makes me feel like I'm actually wearing a two-piece without the downsides of a two-piece.
---
Laurel Pantin
Editorial & Fashion Director
1. Asceno London Bright White Bikini: I have a hard time with white swimwear. Ninety-nine-point-nine percent of the time it's transparent on me when wet—not ideal! But Asceno's materials are so thick and luxe, there's zero sheerness when damp. I love that this cut is sexy, but not super revealing. And to be honest, there are few things more chic than a hint of a tan, piles of gold jewelry, and a white bikini.
2. Solid & Striped Wendy Bikini: See above tan + gold jewelry combination, only sub white bikini for a rich-looking emerald green one. Hubba.
3. Ward Whillas Emmerick One Piece: Tan lines be damned! I LOVE this crazy, woven one-piece, and I love this brand. Everything is done with bonded seams and the fanciest materials, and is the most luxurious swimwear ever. It's also fully functional, meaning you can swim in it, and it doesn't take a year to dry. This is a suit you'll have for the rest of your life.
---
Jodi Taylor
Associate Editor
Part of the series:
WWWRN