At Home with Mary-Kate and Ashley Olsen's Antiques Dealer
He calls working with the designers "a joy."
Interiors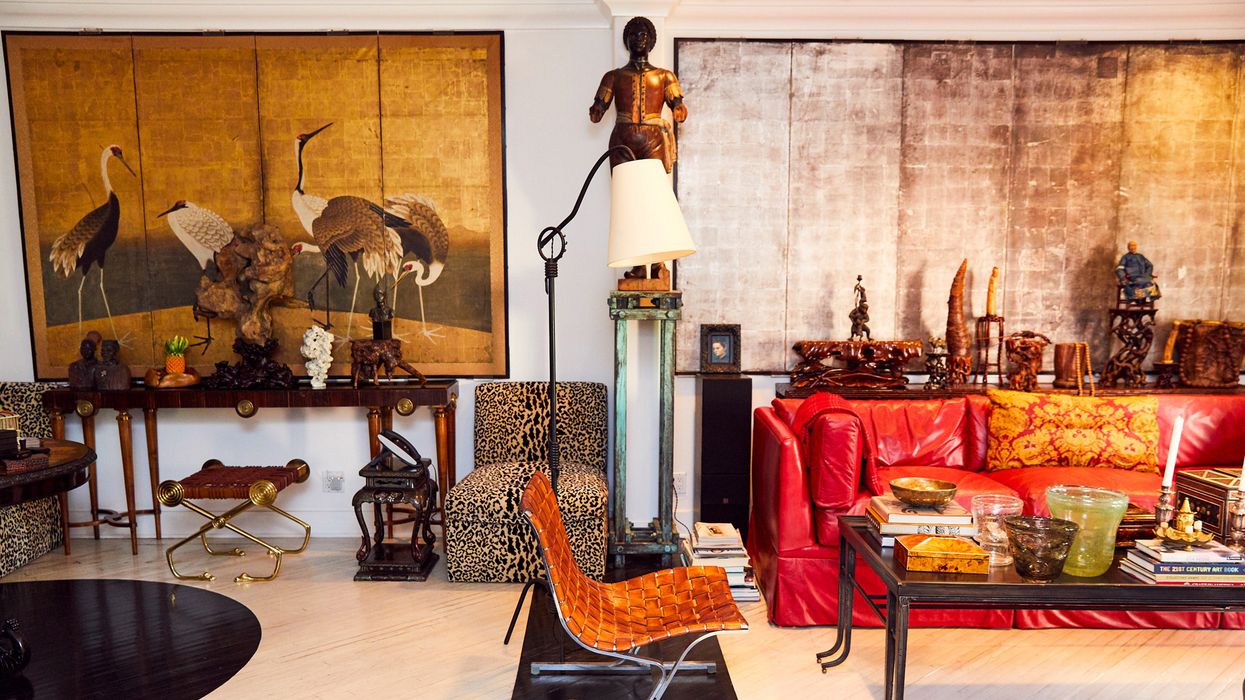 A perfectly designed store makes you feel like you've entered an alternate universe—no detail has been overlooked in setting the illusion, and it usually makes you want to improve something about your own life; it makes you want to be better somehow. Mary-Kate and Ashley Olsen's locations of The Row do just that.
These stores often leave you wanting something beyond what's actually for sale: I find myself wanting to buy in to that lifestyle—and almost always, that desire is sparked by furniture. Behind The Row's perfect furniture is JF Chen, a collector of Asian art, mid-century modern furniture, and various fascinating doodads. His taste is flawless—his wares have also found homes with clients like Tom Ford, Alexander Wang, Isabel Marant, Riccardo Tisci...the list goes on and on. And today, Christie's New York is auctioning a stunning selection of his pieces—all of which can be previewed here.
But when someone has been in business collecting for over 40 years, we can't help but wonder, what does their home look like? Well, Chen invited us over, and it was every bit as spectacular and overwhelming as we thought it would be—as in, extra rare antiques, yellow zigzag floors, and...well, there's just a lot to look at.
Click through to see for yourself, and read how a loan from his father and a tiny bit of spite helped launch his career.
---