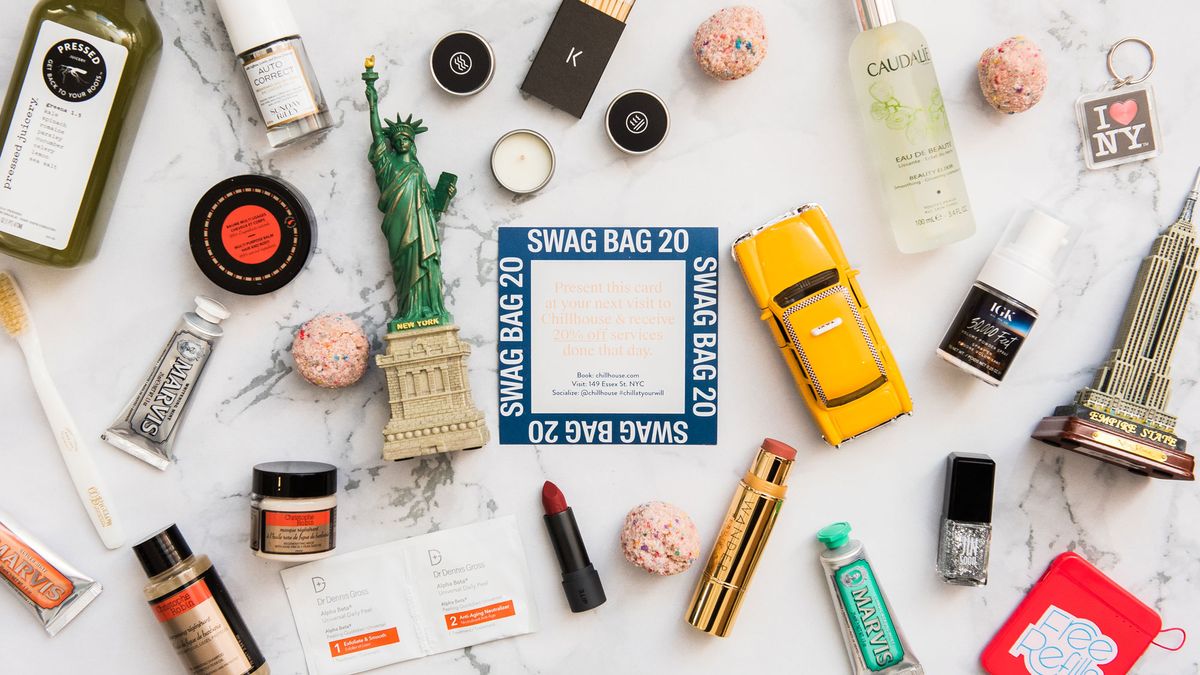 Fashion Week
Get your Postmates app fired up, because you won't want to miss this.
Every season, without fail, comes the same, similar refrain—some variation of "surviving" fashion week. Don't get us wrong—while objectively glamorous, it *is* exhausting to travel for a month straight, with a jam-packed, double- and triple-booked schedule, and intimidating, incredibly well-dressed faces everywhere you turn. And while important, we're not exactly saving lives here—fashion, while a billion-dollar business, is supposed to be fun. Remember?
Of course, it's easier to let said fun unfold when you come prepared—which is where we come in. To kick off this season in style, Coveteur is partnering with Postmates on a "Fashion Week Essentials" kit with everything you'd possibly need between shows.
Want to get in on the action? On Day 1 of NYFW (that would be today, February 8th, at 1:00 PM EST), the first 50 people to order the kit via the Postmates app will win everything we can't live without this week. Check out the hand-picked products below (which is over $400 total value!), and get ready to hit "add to cart" for a chance to win.
New users can use code COVETEUR for free delivery on these special kits or anything else you need during NYFW!
---
1 / 15
IGK 30,000 Feet Volume Powder Spray:
This IGK powder will keep your flawless fashion week blowout intact, easily adding volume back into your hair when it goes flat on-the-go. Formulated with Bentonite Clay, this powder spray weightlessly lifts hair without leaving behind any residue.