Why Is Everyone Still Grossed Out by Periods?
From innovators to policy makers, these women are taking the cultural response to menstruation (shock! horror! disgust!) and shifting the narrative.
Health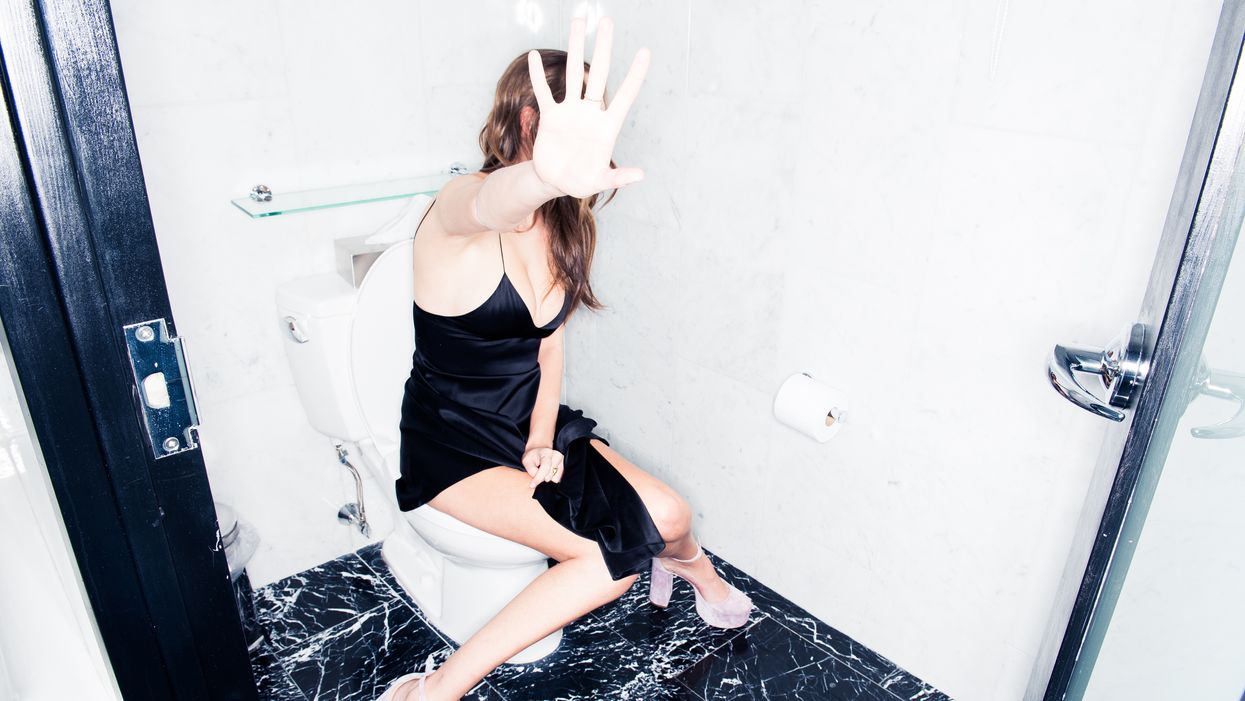 It's a tale as old as time. From the Red Tent of the biblical era to Trump's "bleeding from wherever" comments about Megyn Kelly in the 2016 presidential campaign, shaming women for the natural makeup and functions of our bodies has been a longstanding global practice.
But the fight to end the shame and punishment around period culture is going strong, and the push to increase access to tampons and pads is hitting a stride, with women in politics, marketing, media, and beyond paving the way for a shame-free monthly cycle for all.
Below, we highlight some of the women making major waves in the crimson space.
---
Molly Hayward, co-founder, Cora
"While traveling throughout developing countries, I saw how menstruation negatively affects girls and women who are poor," Cora co-founder Molly Hayward writes in her mission statement. She saw women around the world resorting to old rags, newspaper, tree bark, and even pieces of old mattress or animal dung to deal with menstruation. In the U.S., she found 25 million living below the poverty line without consistent access to period products, and 38 states that still implement the "pink tax" on sanitary products. So she started Lola with (male) partner Morgen Newman. For $13 a month, subscribers get 18 organic tampons with their choice of absorbance and a "signature kit" with the option to add liners. Bonus? For every month's supply of Cora you purchase, a month's supply of pads and health education goes to a girl in need. And they're committed to empowering women in other ways: 93 percent of the women Cora helps to employ in the U.S. are domestic violence or sexual assault survivors.
Anyone who's politically active on Facebook knows about "Periods for Pence," now called "Periods for Politicians." Started in March 2016 after then-Indiana-governor and current VP Mike Pence signed the strictest anti-abortion legislation in the country, "Sue Magina" (real name Laura Shenley) started calling Pence's office daily. "One of the things [the bill] said was that pregnancy began when an egg was fertilized. But anyone with basic biology knowledge knows that you can expel fertilized eggs during a period without knowing," Shanley told Cosmopolitan. "So I thought if you're going to want to know this much about my body and why I'm making the choices I'm making, then you might as well know all of it. Let's just cover our bases and make sure nobody's doing something illegal when we have a period." Shanley started posting transcripts of those calls on a Facebook page called Periods for Pence, and soon women from all over began calling Pence's office to give him an update on their period. Today the Facebook page is still active, posting news and updates on reproductive rights, and now has almost 100K likes.
Ingrid Nilsen, YouTube star
Not only do women make less than men, but we are also taxed at higher rates for the basic supplies we need. And it was 28-year-old YouTube star Ingrid Nilsen who asked President Obama in January 2016 about this phenomenon, known as "the pink tax." Nilsen, who has uploaded videos like "Let's Talk about Periods" and "Your Vagina Matters!", grilled President Obama about why tampons were considered "luxury goods," saying she didn't know many women who would consider getting their period "a luxury." His response? "I think Michelle would agree with you on that." The former president added, "I have to tell you, I have no idea why states would tax these as luxury items. I suspect it's because men were making the laws when those taxes were passed." Since then, many states have pushed to eliminate taxes on sanitary products and to make tampons and pads more available for free in schools, offices, and prisons.
Grace Meng, United States Representative (D-N.Y.)
In February 2017, U.S. Rep. Grace Meng, a democrat from Queens, NY, introduced "The Menstrual Equity for All Act of 2017 (H.R. 972)" legislation that included five provisions intended to help women and girls get better access to menstrual hygiene items. "Menstrual hygiene products are not ubiquitous and cheap, despite what popular culture would have us believe," said Meng. "This is unacceptable. Menstrual hygiene products are a necessity for most women, yet they are treated as luxury items." While the bill is hasn't moved forward yet, Meng recently led the push for New York Governor Andrew Cuomo to pass the 2018 Women's Agenda for New York, which includes a platform for providing menstrual products in schools.
Lauren Schulte, Founder & CEO, The Flex Company
After spending 15 years dealing with persistent yeast infections related to tampon use, in August 2015, Lauren Schulte launched Flex Fits, a flexible disc to be used during menstruation that comfortably molds to the shape of a woman's body. "For generations, we've accepted that our period week should be uncomfortable and embarrassing," reads the company's mission statement. "It's time to change the status quo." Schulte told Forbes, "In the last 80 years, we've put a man on the moon, we've invented television, we've invented the internet, we've mapped the human genome, and we've still seen no change. The tampons that were made in the 1930s are still by and large the same product that we use today." Flex lasts up to 12 hours, holds up to five tampons' worth of menstrual blood, and is said to alleviate cramps. No way a guy could have invented this.
Photo:  Shot on site at 6 Columbus, a Sixty Hotel.
Want more stories like this?
This Brand Is Making the Prettiest Tampons Ever
How to Up Your Period Game
Welcome to Vagina Week