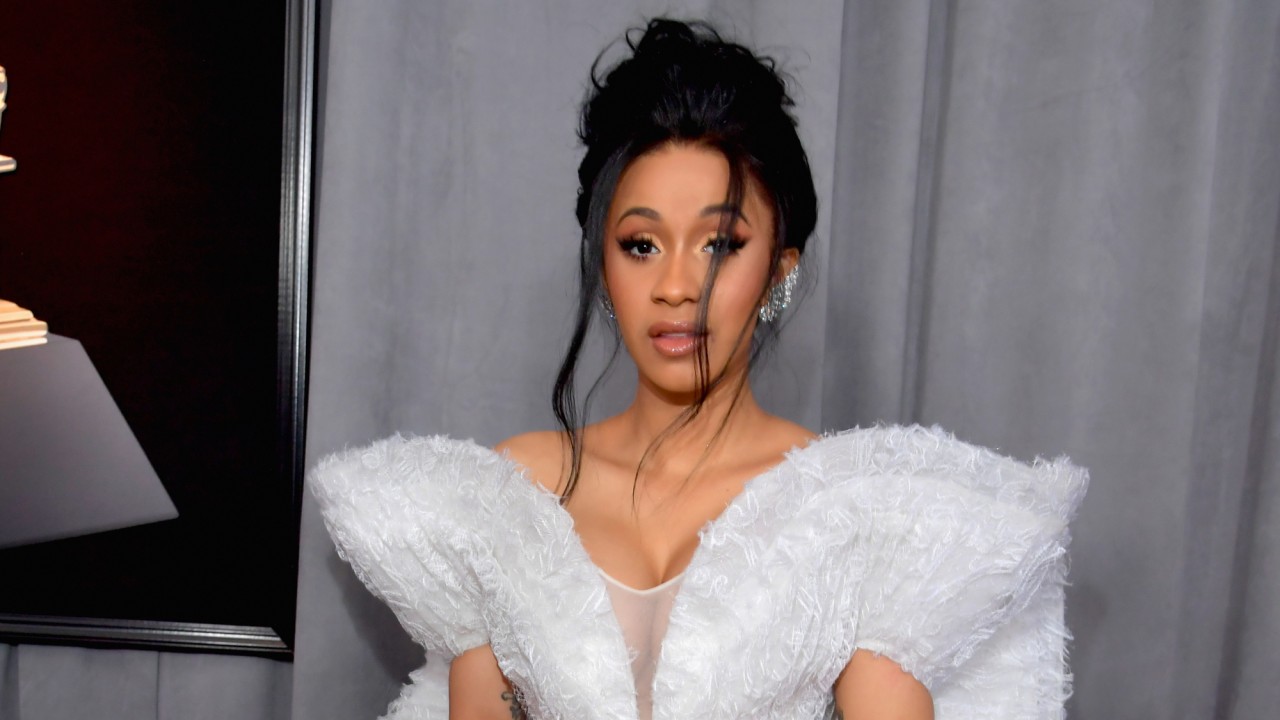 5 Outfits We Would Actually Wear from The Grammys
Can we just be Cardi B or Beyoncé?
The Grammy Awards is known for it's crazy fashion and if you aren't sure what we're talking about just look at any of Lady Gaga's or Madonna's previous award show outfits. We guarantee 2018 felt will feel surprisingly tame in comparison. Some celebrities like Beyoncé and Rihanna actually didn't even walk the red carpet (which made us endlessly google their names to try and get a glimpse of what they wore) and more eccentric dressers went classic–like Miley Cyrus, who opted for a simple black jumpsuit.
Although the looks weren't crazy crazy this year, they were still over the top–which means we're back at it in trying to imagine a situation in which it would be acceptable for us (mere plebeians) to wear a dress with as many ruffles as (Queen) Cardi's or a suit as bedazzled as (goddess) Eve's. And since nothing comes to mind, we're going to go ahead and find some more practical ways to wear our favorite looks...and basically any excuse to buy a pink suit like Khalid's.
File this under an outfit we would get married in. And her star crown? It feels like the superior successor to the overdone flower crown and if we saw everyone wearing Del Rey's celestial take, we'd actually be totally cool with that.
THE LIGHT OF OUR LIVES! Cardi is everything and there isn't much else to be said about that. She also looked angelic and made us want to wear white ruffles and diamond ear climbers everywhere.
Pantsuits have been endlessly everywhere but they just keep getting better! Since a jeweled one wouldn't be the easiest to wear daily, we're thinking a regular striped one will do the job.
And another pantsuit! But this is making us get over our millennial pink fatigue.
We had to actually keep our eyes glued to the television in order to catch a glimpse of what Beyoncé wore but the wait was worth it. Dangling diamond earrings, the black hat of our dreams and a great LBD? We want it all.