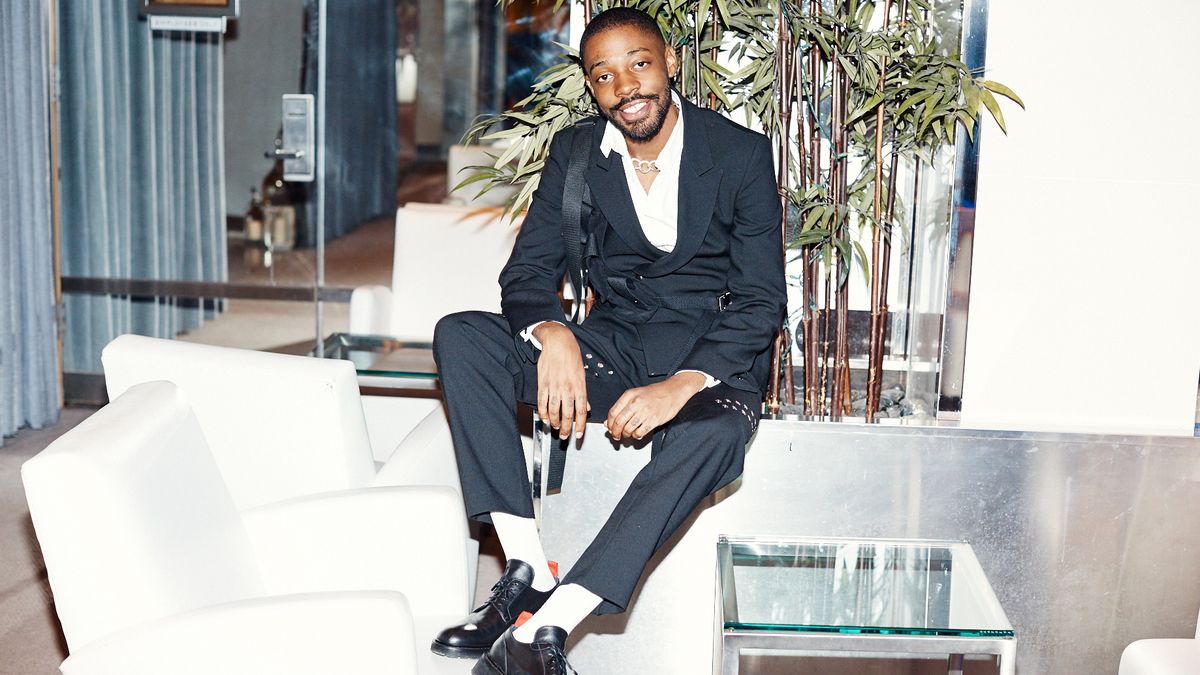 Celebrity
This R&B Artist Had an Incredibly Simple 5-Step Grammy Prep Routine
Brent Faiyaz invited us over pre-Grammys to talk the making of "Crew" and how he calms his nerves ahead of a major event.
Weston Wells
What makes getting ready for the Grammys with Brent Faiyaz infinitely better? When he gives you a preview of his new, still-in-progress music. The R&B artist, who was nominated for "Crew" along with GoldLink and Shy Glizzy, has had quite a successful year climbing the charts with "Crew" and remaining in them for an impressive 24 weeks. Now, with the release of his first solo project Sonder Son (if you have yet to listen to it, do so immediately), he's about to head on a 17-city tour. But for him, the Grammys were the cherry on top of the cake, and we were there to witness it all.
You wouldn't have guessed that last night was the first time Faiyaz attended the Grammys by how laid-back he was as he prepped for the night. He was posted up with a few friends and the designer of his suit, Bryan Jimenèz—a design student at FIT—in his hotel room when we arrived. He welcomed us in like we were old friends, and we started snapping as Faiyaz got dressed, tossed on a Martine Ali chain, and spritzed on some cologne.
---
1 / 16
"I knew it was a possibility we could be nominated, but I woke up and saw that Dee [GoldLink] had called me, so I figured we got it. It was around Thanksgiving time, so I went to my parents' crib and ate."