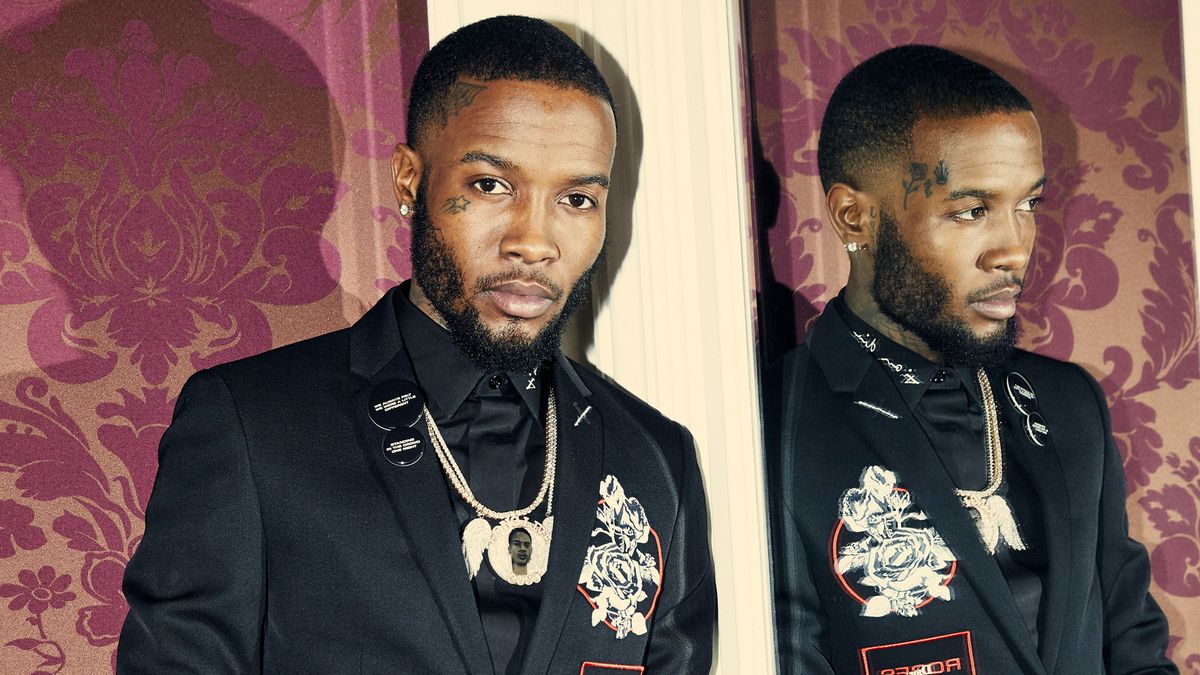 Celebrity
Shy Glizzy told us about his love for high fashion and who he is dying to meet at music's biggest night.
It's not everyday you wake up to a million text messages and missed phone calls from your friends telling you you've been nominated for a Grammy. This dream was a reality for rapper Shy Glizzy, otherwise known as Jefe. "I was sleeping and got a bunch of calls from everybody—I checked my Instagram just to check if it was real," he told us. "I'm happy about it man, it's a good record. My birthday was a few weeks after that, so I definitely celebrated."
The D.C.-born artist, who recently released his mixtape Quiet Storm in December, was nominated for "Crew" alongside Goldlink and Brent Faiyaz, and will be attending the Grammys for his first ever time tonight. We met up with Glizzy in his hotel room before the big show and he told us who he was most looking forward to meeting, what he does to fight off nerves, and what we can expect to see from him this year.
---