New Year New You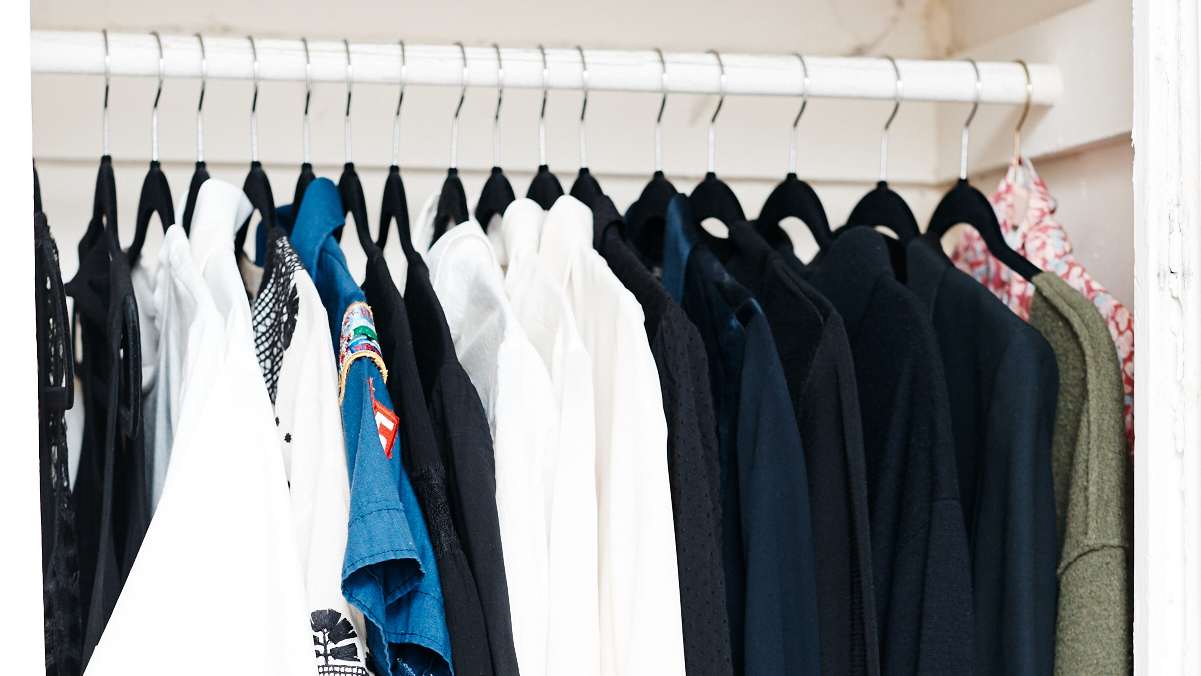 The 15 Trends We're Leaving in 2017
And everything we're replacing them with.
A year is a long time, and it's easy to amass a whole bunch of stuff throughout those 365 days. If you're anything like us, you're most likely drowning in a pile of clothing right about now and not entirely sure you need all of it (you're probably also interested in those beginning-of-the-year sales—same). There will always be pieces of your wardrobe that you can't ever part with, but there are definitely things that will make you wonder, "What exactly was I thinking?" Whether it's an outdated trend, something you invested in but never wore, or just something you wore to death–if you don't love it, now is the time to let it go. And we're not calling ourselves Marie Kondo or anything, but we definitely know a thing or two about getting rid of things in order to...well, buy new things. Here are the 15 trends we're leaving behind in 2017, and everything we're replacing them with.
---
Tara Gonzalez
Assistant Editor
1. Big Sunglasses: For the longest time I was obsessed with the craziest, biggest sunglasses I could find. While I'm not necessarily over them, I'm definitely leaning more towards the sleeker and smaller glasses that have been everywhere recently. I've been wanting the above pair so much, ever since I first saw them on Sita Abellan (who could wear drying paint and make it look cool as hell). Recently Rihanna wore this marble pair, which solidifies my desire to both be her and buy these.
2. Shoes Without a Platform: I have an issue with really flat shoes. I don't know why, but they always make me feel weird, and I don't think I look good in them (the pairs I own are very specific, like the Miu Miu ballerina flats, which I'll love forever). This year I'm going to throw away my classic Dr. Martens (they have unfortunately been destroyed by rain, snow, and dancing) in favor of these badass chunky ones.
3. Plain Black Tights: Tights are a polarizing...accessory? item? accoutrement?...but I've always loved them and their ability to prolong my ability to wear skirts and dresses into winter. I've grown a little tired of the look (and the feeling of having to wear them for, you know, warmth) and have been really interested in a colorful tight pairing. Maybe it's the Balenciaga neon thigh-high sock boot affect, or maybe it's the need for something different. Whatever it is, the next pair of tights I'm buying will definitely be red.
---
Laurel Pantin
Editorial & Fashion Director
1. Flowy Boho Dresses: I've spent a long time wearing multi-patterned, shapeless, flowy, messy boho dresses, and for the most part, I felt great in them. Until one day I woke up and realized I didn't feel great anymore. Maybe my body is going into mourning for Philo-era Céline (I'm not in the Hedi Slimane for Céline fan club...ask me about it later), but I want to look sleek, streamlined, and most of all, expensive. So I'm replacing all my flowy boho dresses with navy cashmere sweaters and cropped black trousers. 
2. Faux Fur: I never really got fully on the colorful faux fur bandwagon, but this year, I'm officially calling it quits on the trend. I'll be in classic trench coats instead. 
3. Dainty Jewelry: This is something I've been off for a while, favoring chunky, heavy gold instead. Whether it's a pair of earrings, a necklace, or my favorite of all time—the Tiffany bone cuff (one day I'll have one in gold…one day...), I want my jewelry substantial.
---
Hannah Baxter
Assistant Editor
1. Vintage Denim: I've amassed about four drawers of beloved vintage jeans, and I'll never completely get rid of them, but for the past few months I'm all about independent and locally made denim. So, while I'm not tossing my 501s anytime soon, this year I'm going to be wearing my favorite new finds in slightly more form-fitting styles.
2. Tiny Sunglasses: I tried to embrace this trend, really I did, but the truth is that while the Bellas and Kendalls and Taras of the world look super f*cking cool in teeny shades, I just look lost and confused. Bigger frames flatter my strong features, so I'm planning to scoop up all the Céline sunnies I can get my hands on.
3. First Knuckle Rings: I'm not sure what it is about my finger anatomy, but these babies refuse to stay on. RIP to all the gold bands I've lost on the streets of New York. More power to the girls who still stack them up, but I'm keeping my rings weighty and firmly at the base of my fingers.
---
Leah Faye Cooper
Features Editor
1. Cold Shoulder Anything: I have one cold-shoulder dress that I bought in 2014 (before they comprised 90 percent of dress options at every single store), and I've held on to it because the blueish purple color is so pretty. But now when I look at it, it just screams "over!" Back to dresses with sleeves that are fully intact, like this dreamy celestial-inspired one.
2. Plain Totes: One of my favorite looks lately is a very simple outfit (jeans, white tee, converse) with a great, eye-popping bag. Plain totes are great for carrying around my laptop, but they don't do anything for my new uniform. As such, I'd like a bag like this. (Or one in every color of the rainbow.)
3. Overly Distressed Denim: Maybe my 90-year-old uncle Henry was onto something when he saw my ripped jeans and asked, "Did you buy those pants with the holes in them?" I had, in fact, bought them like that, and after a few good years, I've decided to shelve them (at least for the time being) in favor of pairs that look more polished. Until further notice, I'll be in these high-rise straight ankle jeans.
---
Monique Kamargo
Photo Producer
1. Stacked Rings: One of my worst habits is how easily I lose my personal belongings, specifically, my rings. While I love stacking them on as many fingers as I can manage, too many times I've looked back down at my hands to find that many of them have fallen off and are nowhere to be found. This year you can find me with lots of delicate, dainty necklaces stacked around my neck, where I know they'll stay put.
2. Black Dresses: My closet consists of a lot of black, meaning I have a few black dresses that may or may not look exactly the same. This year, one of my style resolutions was to wear more color, dresses included. While I often stick to mini dresses, I'm ready to hop onto the long, flowy patterned dress bandwagon, aka, I'm ready to spend my whole wallet at Reformation.
3. Leather Jackets: While I haven't worn this trend in a while, partly because I've never been able to find that perfect one, I'm fully ditching the leather jacket this year in favor of fluff. I especially love this one by Ainea—it's simple, clean, and just fluffy enough without overdoing it.
Want more stories like this?
13 Brands to Shop Now Before Everyone Else
The Biggest Trends of 2018 Are Actually Free
How to Redefine Your Style in Just 3 Pieces