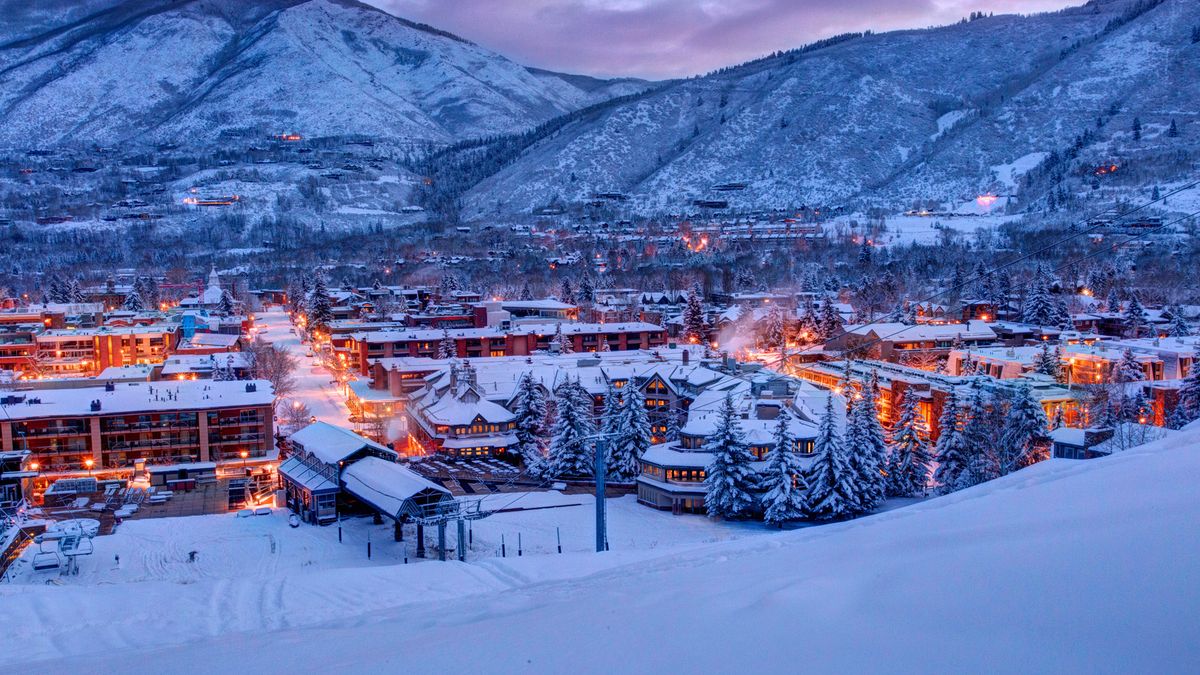 Travel
How to Spend $74K in Aspen in 24 Hours
Make a whirlwind trip to Colorado the most luxurious day of your life.
Sure, Aspen and the Sundance Film Festival may seem on the rustic side, set in the Rocky Mountains with everyone clad in their comfy après ski and gorp-core attire. But the Colorado ski town is a far cry from crunchy. If you plan it right, it can be the best destination in the country for the most blowout, over-the-top, luxurious vacation a person could ever take. In our fantasy 24-hour itinerary in Aspen, with no costs barred, this is exactly what we would line up.
---
THE LITTLE NELL
Once you arrive at the Aspen airport, head straight to the city's only 5-star, 5-diamond hotel. The Little Nell, which is nestled right at the bottom of Aspen Mountain, will send a car from their fleet to pick you up and bring you to the property, where we recommend (if you're really going all out) booking The Little Nell Suite. It overlooks the bottom of the slopes, and the suite has a separate dining room and a sprawling living room to kick back in front of the fireplace. The bedroom has a king-size bed, of course, and all the important beauty perks like a humidifier and a giant tub in the bathroom.
Price: $5,000 per night
PROSPECT RESTAURANT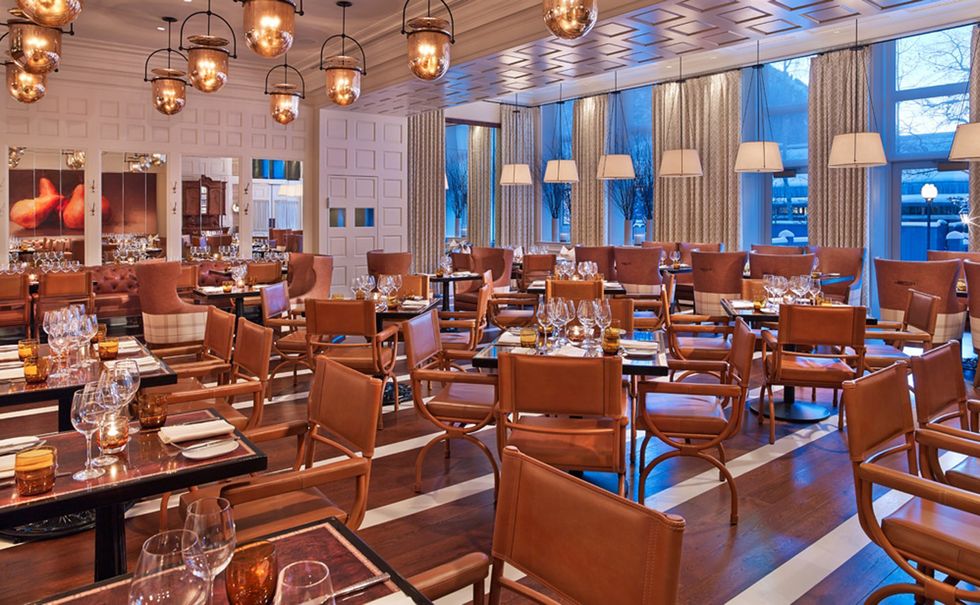 Fuel up for the day with a giant breakfast at Prospect in the historic Hotel Jerome, which first opened in 1889 and has gorgeous architecture from that era (Aspen's first big boom back in the day). Fill up that plate at the buffet and try some cold-pressed juices.
Price: $43
REMEDE SPA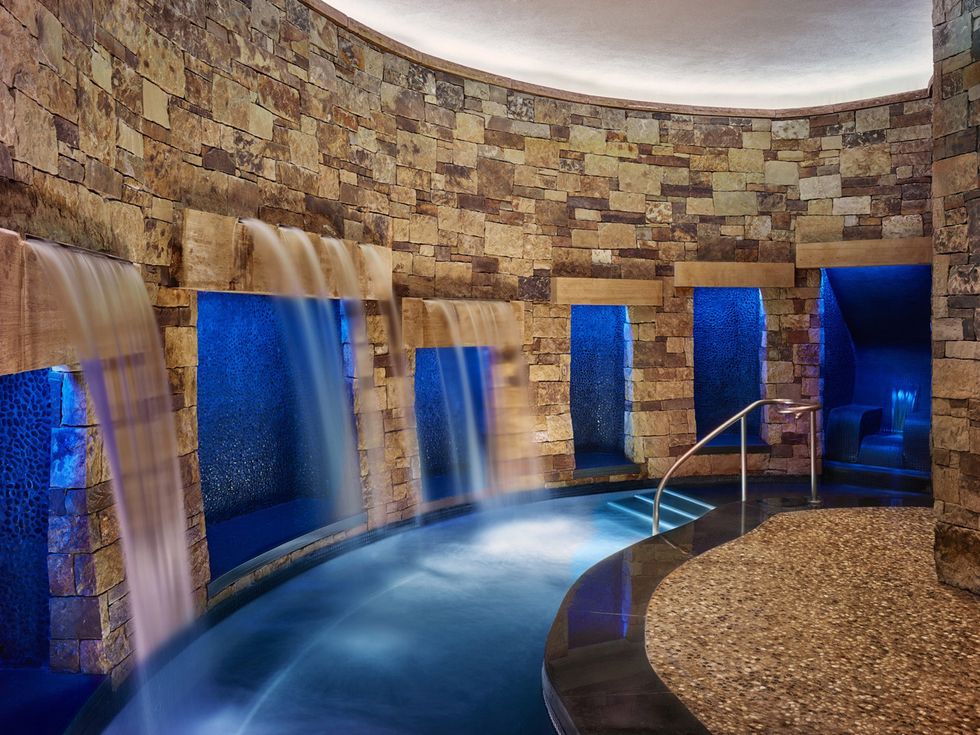 After a long flight, it always feels amazing to revive at the spa (especially when it's a spa Travel and Leisure called best in the world). Book an appointment at the Remède Aspen Luxury Spa at the St. Regis Hotel down the road for the 90-minute Rocky Mountain Ritual, their signature body treatment. Afterward, rotate through their steam caves, cold plunges, hot tubs, and confluence waterfall, then hit up their oxygen lounge where you can kick back on a chaise with an oxygen machine to help you adjust to the altitude.
Price: $465
GORSUCH
To prep for the slopes (this is why you're in Aspen, right?), stop by Colorado-based ski gear shop Gorsuch. Assuming you need everything—base layers, mid layers, pants and parka, gloves and socks (that can heat up!), goggles, helmet, boots, skis, and poles—you can walk out of the store immediately ready to ski. And looking extremely chic, as well.
Price: $7,000 for everything
ASPEN HIGHLANDS
And where should you wear that newly acquired ski ensemble, you ask? Aspen Highlands with Aspen Snowmass, and book a private instructor for a half day. After a few runs, ski in to Cloud 9 Alpine Bistro for a 2:00 PM reservation. As you lunch on short ribs, pappardelle, or mushroom bourguignon, you'll soon notice your neighbors popping open bottles of Veuve Clicquot just to spray around the room. It gets *rowdy*. In fact, this establishment is the largest purchaser of Veuve in the country. Don't overindulge: You still have to ski out.
Price: $1,049 = $715 for a half-day private instructor + $164 ski pass + $120 for a bottle of champagne + $49 for lunch
KEMO SABE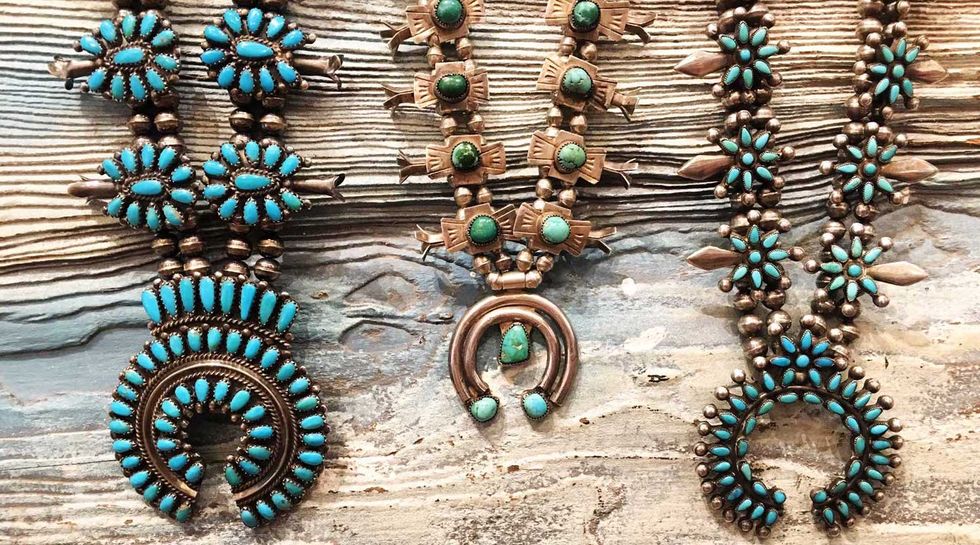 Once you've washed up after skiing, walk a few blocks to vintage Western wear and accessories boutique Kemo Sabe, which sells century-old belt buckles with jewels and gold, cowboy boots and hats, and lots of old silver jewelry. Even if carrying a knife has never once occurred to you as a chic or even reasonable thing to do, their artistic, crafted collection will have you considering if it might actually be practical to keep something sharp in your bag from now on.
Price: $17,325 = $6,800 (turquoise necklace) + $8,000 (belt buckle) + $2,000 (knife) + $525 (hat)
ELEMENT 47
Get a seat at The Little Nell's 5-star restaurant, Element 47. The king crab starter and a waygu steak are possibly best matched with the most indulgent bottle of wine from the restaurant's storied wine cellar, like the 1967 Domaine Romanee Conti, which will run you $41K. Don't forget to ask for a cellar tour to see one of the most prized collections in the country and add your signature to the wooden walls with a marker.
Price: $41,138 = $138 (starter, dinner, and dessert) + $41,000 (wine)
AFTER-DINNER DRINKS