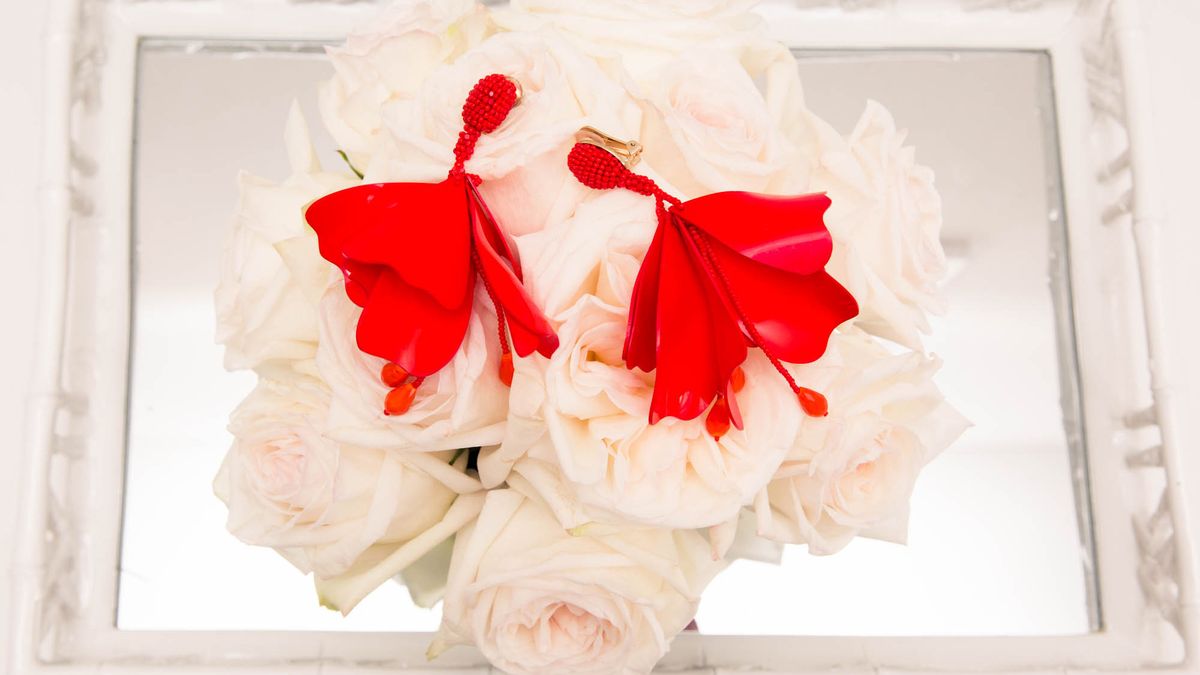 News
Time is up...again.
It seems like the red carpet may never be the same—that is, if the most powerful people in entertainment have anything to do about it. At the Golden Globes almost all the attendees wore all black to show solidarity with the Time's Up Movement, and now celebrities who will be at the Grammy Awards are vowing to do something similar.
Instead of wearing all black, though, celebrities like Halsey, Rapsody, Kelly Clarkson, Cyndi Lauper, Dua Lipa, Rita Orta, Tom Morello, and more, will be pinning a white rose to their outfits. The movement started with Roc Nation senior VP Meg Harkins and Karen Rait, rhythmic promotion at Interscope/Geffen/A&M Records. Rait told Billboard, "Music artists have a lot of impact... So it's only fitting that music's biggest night show the support for equality and safety in the workplace and that people need to be cognizant of their fellow employees."
The decision to wear a white rose comes from the color's symbolism rooted in the fight for the female vote. White along with purple and gold were the official colors of the National Woman's Party and the women's suffrage movement. Hillary Clinton symbolically wore an all-white pantsuit while both accepting the Democratic Party's nomination as its presidential candidate in 2016, and then at Trump's Inauguration in 2017.
The efficacy of these sartorial red carpet "protests" has been disputed for weeks, but it'll be interesting to see the conversations that come out of the Grammys' show of unity against sexual harassment—especially considering the awards show has been criticized for how consistently it overlooks progressive black artists. Here's to hoping Sunday's demonstration adds meaningful conversations we need to be having now. 
Want more stories like this?
The Reason Everyone Wore All Black to the Golden Globes
Did the Women's March Actually Accomplish Anything?
High-Profile People Who Have Donated Their Salaries in Light of Time's Up