Katherine McNamara's Dream Superpower Isn't One You Hear Very Often
And quite frankly, it's one the world could really use.
Celebrity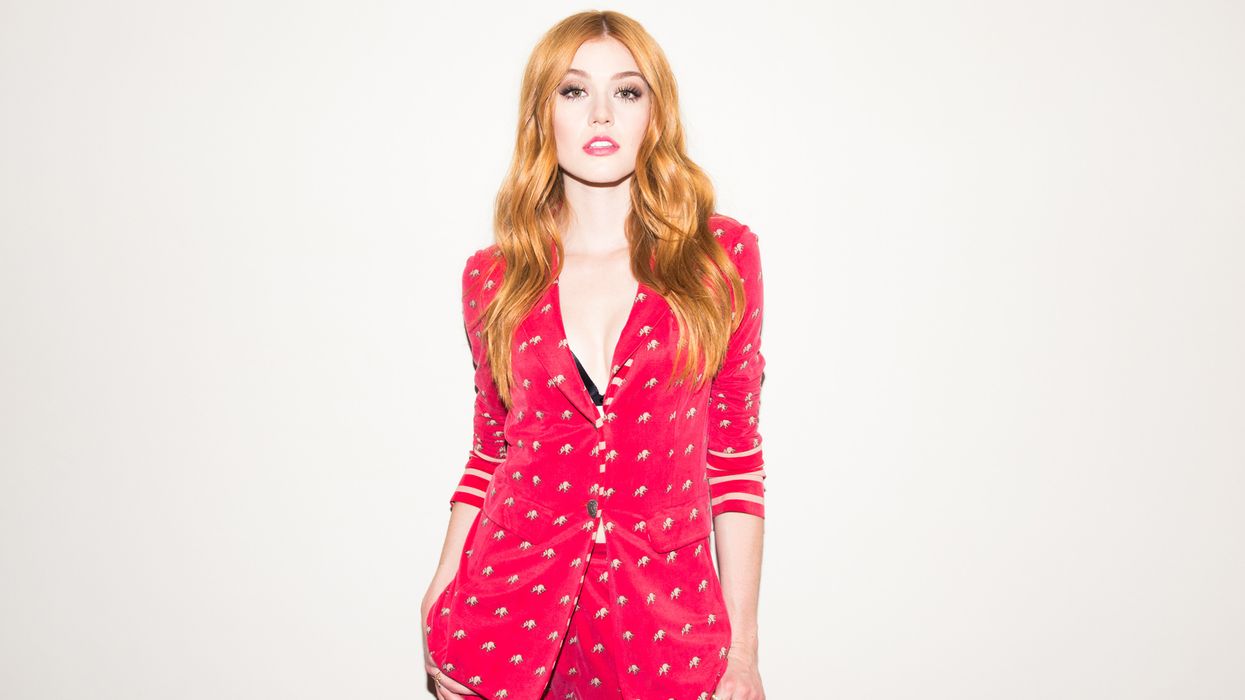 If being busy is a good thing, Katherine McNamara is living her best life. On top of appearing on the hit show Shadowhunters—the third season of which premieres this March—she's also back on the big screen, reprising her role as Sonya in Maze Runner: The Death Cure. Then there's that budding singing career to talk about, and the fact that McNamara is constantly on the lookout to learn something new (no real surprise there—she *did* graduate high school at 14). And when we ask what else she's got on the list? "To learn another language or how to properly cook," she responds. You know, simple things...at least compared to hanging on a wire during a fight scene, which she tells us she did yesterday.
Yep, Kat's got a lot on her schedule, so why not get right into it? Ahead, the multi-hyphenate tells us a bit about her new film, what we can expect after Shadowhunter's crazy season-two finale, and why she can't wait to look back on both projects 30 years from now.
---
Can you tell us a bit about Maze Runner: The Death Cure?
"It was a very interesting, full-circle moment for me coming back after shooting two seasons of Shadowhunters, seeing these guys again, and still, even after two years, feel like it was coming home and coming back together with family. It was nice to kind of regroup and celebrate what everyone's been doing. Maze Runner itself… It was nice to finish up that story and get closure with those characters, and to revisit that world one more time with everyone. Including the director, Wes Ball, who I think is brilliant. Every single person in the cast has so many irons in the fire and so many exciting things coming from them, I just know it's going to be one of those films I look back on in 30 years and [say], 'Wow! Look at where all of us went from that project, and how cool that we all had that moment together, in such a beautiful place like South Africa!' There are always those projects that you see you now looking back on and go, 'Oh my God! I had no idea those 10 people worked together! Their careers went in 10 different directions, and yet they were all amazingly successful!' I feel like Shadowhunters and Maze Runner will be those in the coming decade."
Speaking of Shadowhunters, what can we expect in season three?
"The show is really settled into itself now, and all of the elements are gelled together, and these characters have developed to a point now where you can explore new sides of the relationships—especially seeing how season two ended with Valentine being killed and everything kind of coming to a close. It almost gives them a clean slate and a fresh start at finding whatever the new obstacles are going to be, and seeing how the fallout of the finale affects all of the characters going forward."
Does the cast hang out a lot outside of the show?
"Definitely! All the time! Because we are in Toronto shooting, we're away from our families and friends, and I have to say this group has become a family to me. It's amazing because all of us are so different and come from so many different backgrounds that we all learn from each other. We're comfortable now to a point where there's kind of no real guard and no real pretext when it comes to discussions. I like being able to work with and have a community of people that are so open, and intelligent, and just generally kind to be around."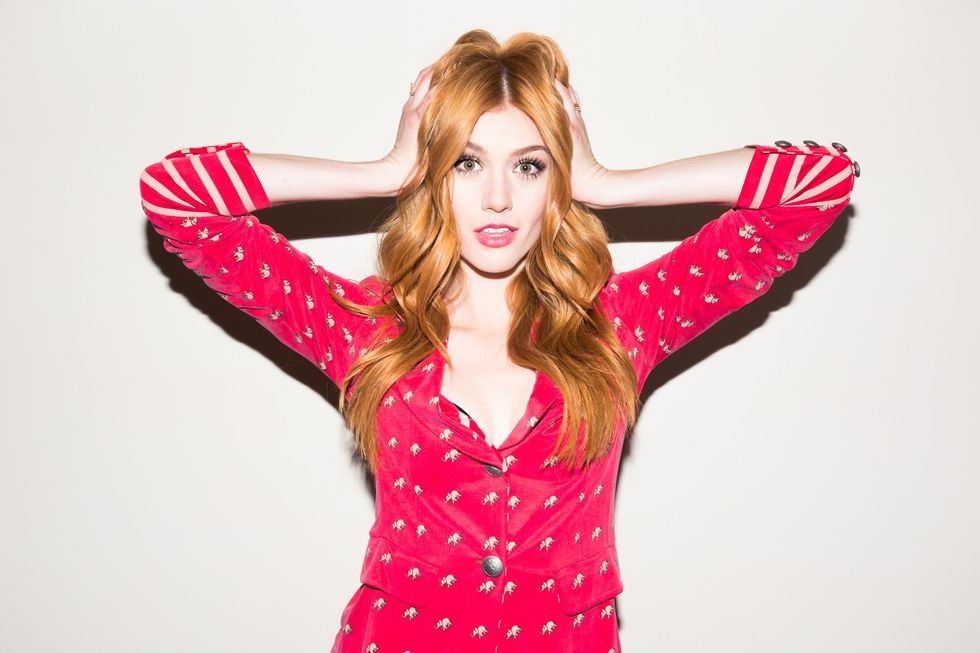 Is sci-fi your favorite genre to work in?
"It was purely coincidental that I've ended up in this sort of sci-fi, young adult fiction phase! But I love it! There's something about immersing yourself in a mythical world that's really wonderful, and sort of learning what the new rules are. One of my favorite things about being an actor is the fact that it allows me to completely transform myself and insert myself into as many different lives and worlds as I can. It's sort of a life goal for me to do at least one project in every genre. I value a good period piece. I'd love to do a horror film. I'd love to go into the Marvel world and do more of the classic superhero space. I'm dying to do a drama that is just a bunch of people sitting in rooms, talking about human psychosis and how humanity works—something simple, and dark, and dramatic. I'd love to do comedy again. Theater as well. Live theater is how I started, and that's one of my favorite things—every time I go to New York and see a Broadway show, I just want to jump onstage. But that's the great thing about having a creative career and about being an actress; the job is never the same. You're always learning, and growing, and proving yourself."
If you could have a superpower in real life, what would it be?
"I'd want to have power that heals. I feel like that's one that a lot of people don't think [of] immediately. Personally, I'm a bit clumsy. I fall a lot and trip over things. I could use it for the bruises I get, but also I think there's something so magical about helping others as your superpower and being able to heal and help with little things. It's small problems that ultimately add up to big ones."