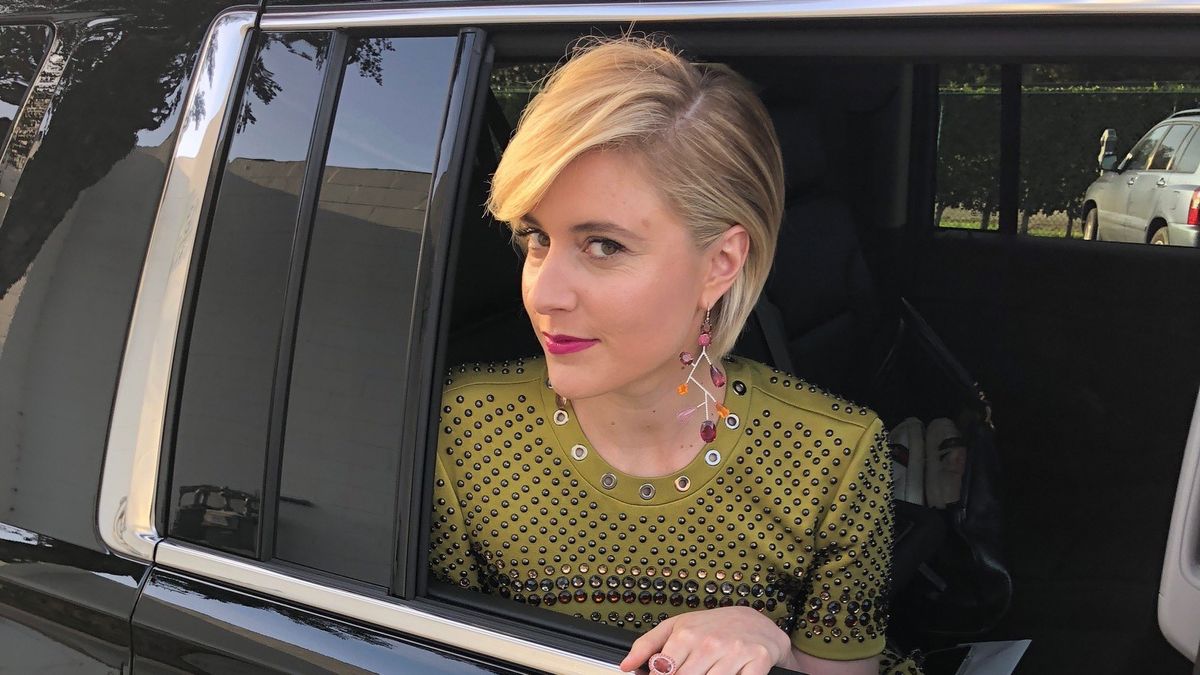 Celebrity
She's also our current haircut inspiration.
It would be impossible to talk about this year's award season without talking about Greta Gerwig. She wrote and directed Lady Bird after wondering why all the critically acclaimed coming of age films were about boys becoming men. Gerwig decided to create something different, and set out to tell a story about a girl trying to find her way through life and love from Sacramento to New York City. It was instantly a favorite amongst critics and everyone else, becoming the highest rated movie on Rotten Tomatoes and maintaining it's recording breaking spot for a couple of weeks.
It's no secret that we have a soft spot for films about women, created for women and directed and written by women, so of course we've been and will be rooting for Greta Gerwig and Lady Bird throughout the whole award circuit. Tonight Gerwig wasn't up for any nominations since the SAG awards is just for actors but that didn't stop her from looking incredible. Her pixie cut is giving us a lot of ideas about our next haircut—and we're not mad about it.
TRESemmé hairstylist John D. shared his steps for how to accomplish Gerwig's look, which is surprisingly easy and another reason we're thinking of getting a cut like hers. Read on to get the step by step look and click through the gallery to see John D.'s exclusive BTS photos of Greta getting ready and read what it's actually like to get the Lady Bird director award show ready.
Step 1: Prep towel dried hair using the TRESemmé TRES Two Extra Hold Mousse. Apply a dollop of mousse to the hands and take into the base of the hair.
Step 2: Blow dry using a round brush directing the sides of the hair toward the back of the hair and directing the top section forward, to create a swoop in the front.
Step 3: Spray the NEW TRESemmé Compressed Micro-Mist Hair Spray Hold Level 3: Boost into the sides of the hair and backcomb. Then brush hair back. Spray sides again for a soft hold that isn't stiff or sticky.
Step 4: To finish the top and front, I sprayed the TRESemmé Unscented Dry Shampoo all throughout to loosen the hair and add some volume.
Step 5: Lastly, back brush the hair and coax it into place using hands and finish off using the NEW TRESemmé Compressed Micro-Mist Hair Spray Hold Level 4: Extend to make sure the style stays put, but still looks soft and airy.  
---
1 / 8
"We based the hair look on Greta's dress! I had a few inspo pics to choose from and collectively Greta and I decided to keep the look clean and chic. The dress had some structure in the shoulders and was short sleeved with a cut out in the back."