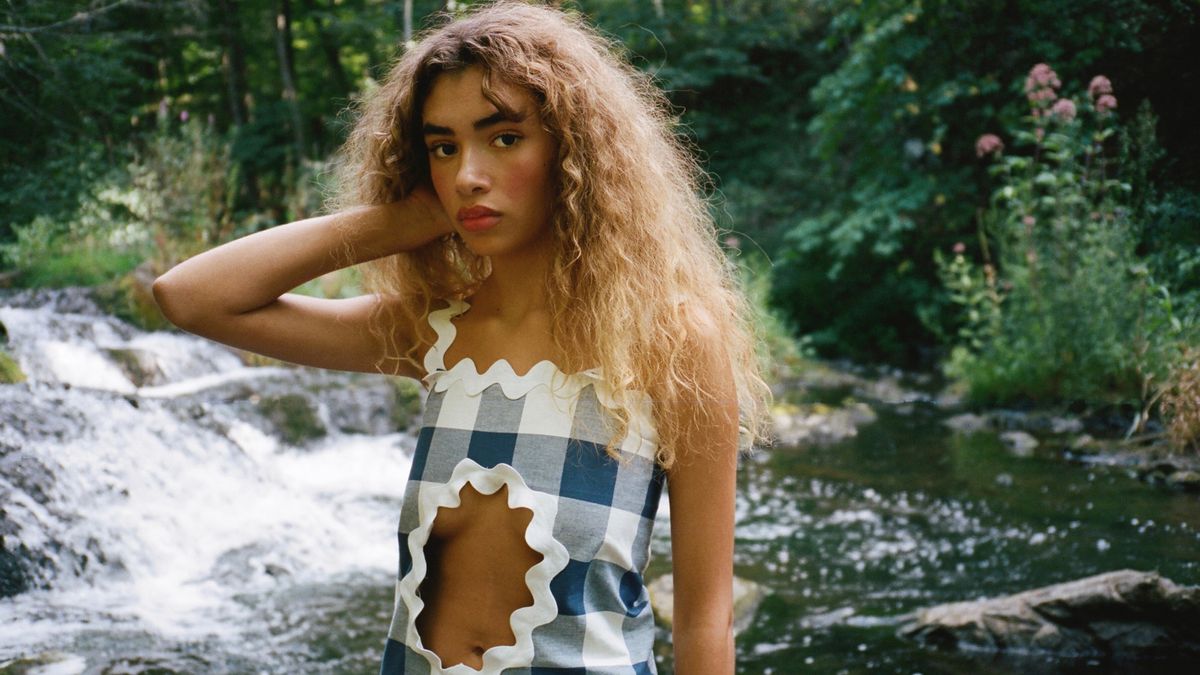 Designers
Paris 99 is the newest brand to know.
I've never been a fan of cooking, baking, or being in the kitchen in general, but if there's one thing I would have enjoyed about any of it, it'd be putting on an apron and tying the ribbon behind my back, cinching my waist. There's just something so simple and flattering about a cinched apron—so very Americana, even if you can't/refuse to cook. Plus, it reminds me of apple pie.
Paris Starn, designer of just-launched brand Paris 99, was so inspired by her great-grandmother's aprons that she based her inaugural, limited-edition line of gingham dresses after them. But unlike anything you'd normally see in the kitchen, Starn's designs feature bold cutouts at the stomach and waist and are cut with a promise to "highlight your derrière."
---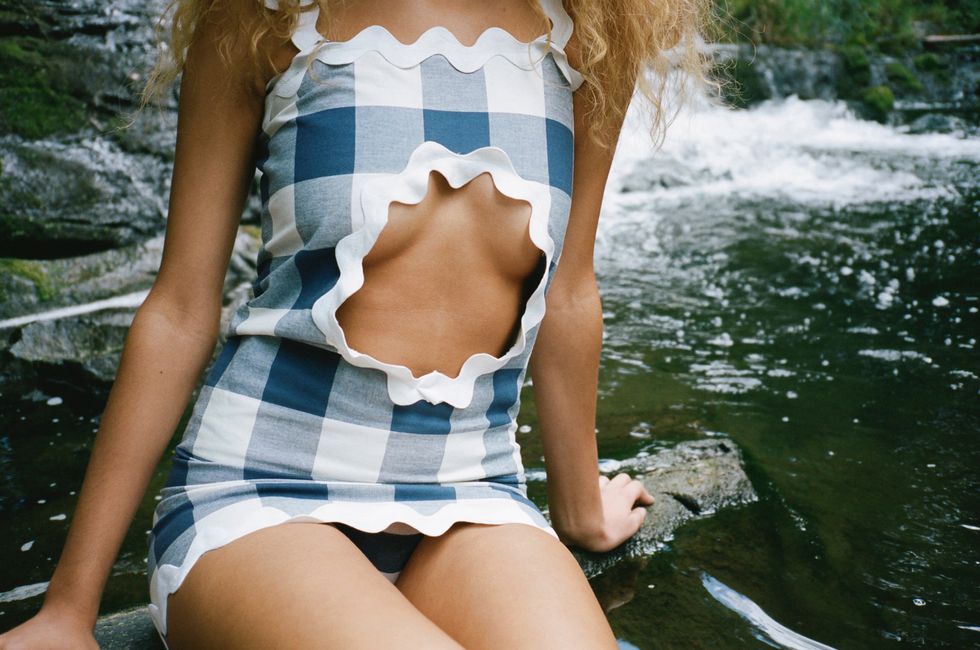 I came across the brand in early December, when it only had a handful of Instagram posts, and I'm not even entirely sure how I got to the page. All I knew was the dress, modeled by different girls and shot inside what looked like a toy kitchen with bold pink wallpaper and a Budweiser-can table, was something I wanted as soon as it came out. Earlier this week, the dress finally became available on the Paris 99 site as well as exclusively at Opening Ceremony, and everyone working in fashion (and everyone with eyes, really) took note. I saw screenshots of the dress posted and reposted and reposted. It became entirely evident to me that the dress I thought was my own little discovery was bound to be absolutely everywhere soon.
Starn calls the collection a "perversion of prep," and the dress feels old-school with a super sexy twist. Each iteration has its own personality, and each one was named after one of Starn's friends, "successful young women working in creative fields" who have been her muses and collaborators.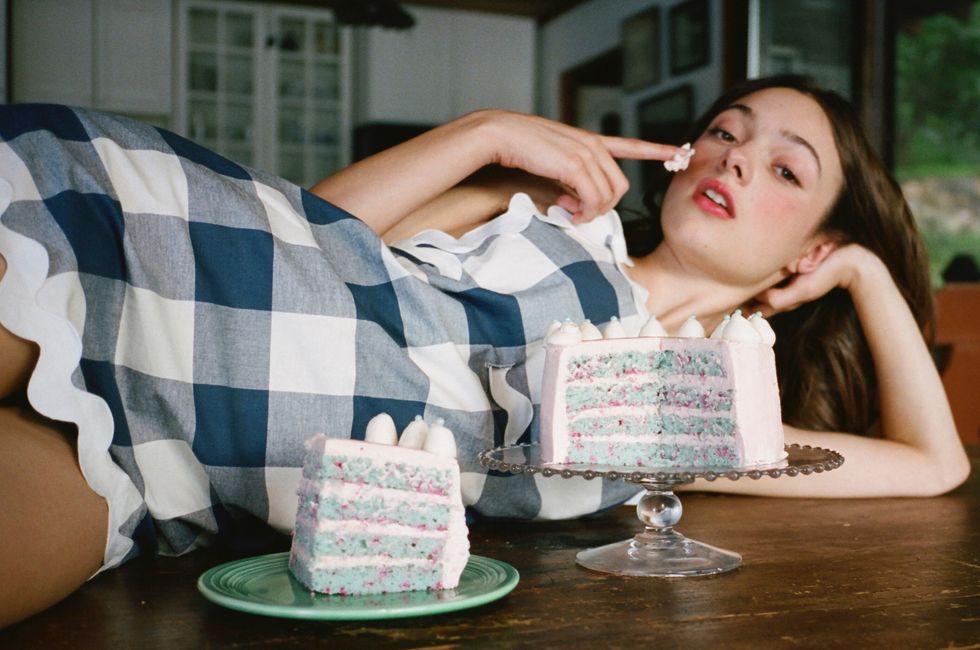 There's the Eileen dress, with an interlacing back of Ric Rac trim and a single seam closed with pearl buttons, named after Eileen Kelly, sex educator and founder of Killer and a Sweet Thang (check out her closet here). The Rio dress has an A-line shape and two holes at the waist, named after Rio Viera-Newton, a beauty writer at New York magazine. Then there's the Alexa, the Briar, the Margaret, the Ondine, the Paige, and the Sydney, in pink and yellow and blue—with low backs and cutouts and ribbons and pearls. Each one feels the same but different, and the design is just so damn good I can't even decide which one is my favorite.
On the site's homepage, there's a photo of a girl lying on a table, her finger in a piece of cake—a maybe not intentional reminder that even if the dress was inspired by the things girls and grandmas would wear to make cake, Paris 99 is all about having it and eating it, too.