WWWRN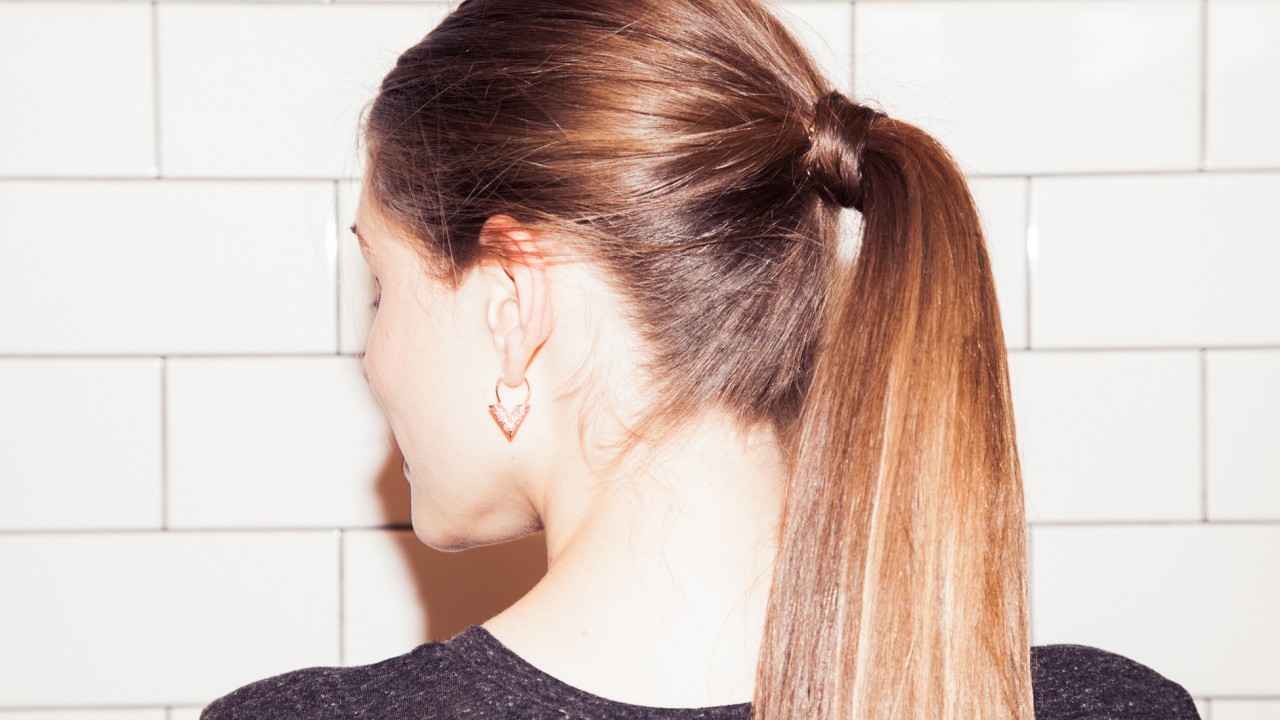 8 Things to Consider Before Getting Your Next Ear Piercing
According to the new jewelry brand every cool girl is wearing.
I was born with holes in my ears. OK, so not really, but my mom did have my ears pierced right after I was born, and I've worn earrings since infancy. My preferences have varied over the years, from small studs to oversized pearls to large gold hoops (which to this day are still my favorite). But even as the styles I wore changed, one thing always stayed the same: the fact that I only wore earrings in pairs, in my original piercings.
Ever since I found out you could poke more holes in your ears and wear all of your favorite earrings at once, I wanted more piercings. But it wasn't until my sophomore year of college that I actually followed through and got a double cartilage piercing in my left ear. I blame the delay on being an incredibly indecisive person who loves lots of things, which means I could never decide what I wanted pierced or which earrings to buy. Even now, six piercings later, I get anxious thinking about what to do next because there are just so many options!
My uncertainty continued to spiral when I discovered L.A.-based jewelry brand The Last Line on Instagram and decided I wanted my ears to look like the magical shimmery rainbow goodness in all their photos. Luckily for me (and now, all of you!), designer and founder Shelley Sanders put together this amazing guide on how to accessorize your ears whether you're a minimalist or a maximalist, prefer rainbows or yellow gold, or have one or 10 piercings. Basically, if you have an ear, Sanders has you covered.
If you are just starting out:
"If you're just beginning to invest in fine jewelry, diamond huggies are perfect. You can wear them forever, and they're a great foundation piece. As you build your collection, add in a statement earring, either something bold or even something with your name or initials—they're personal and will always invite a conversation when you're at a party or a dinner, and make you feel special."
If you have minimal piercings but want to stand out:
"If you have minimal piercings, definitely invest in a non-traditional earring. For me, it's a flower or a safety pin. Worn alone or as a pair, you'll definitely feel special [with] even a simple look. I also love the rainbow pieces, especially if you have minimal piercings. Looking for a quick (but effective!) update? Add a hoop charm on huggies."
"Graduated hoops are cute whether you have one piercing or 10, and they look cool the more you layer. If you're not into hoops, diamond studs may seem like an obvious choice, and they should be! They're perfect."
If you wear mostly diamonds and yellow gold:
"Diamonds and yellow gold is (almost) always best, but I love color and always encourage people to not be afraid to try it—it makes a big statement! We use a lot of different stones from sapphires and emeralds and rubies, which happen to look great on brunettes, but for my fellow blondes (natural or not), diamonds are perfect for you."
If you don't know where you want your next piercing to be:
"Huggies and studs look good everywhere; it doesn't matter if you have one piercing or a bunch. I think one of the most interesting things to do is to mix the unexpected with the classic, so maybe a diamond stud with a safety pin, or wear a traditional earring in a different piercing, i.e., a large gold hoop in a top hole. I like the idea of adding something unexpected, always."
If you're trying to make an insane ear stack:
"Personality! It depends on your personal style; I feel like good stacks could be a few really small, delicate pieces, or a ton of expected pieces. I love seeing how different women style the same pieces. I think if you have multiple piercings, don't be afraid to use pairs and then mix earrings for additional piercings. Graduation is really cool in a stack; I do this often with huggies and the slim hoops. But then, I do it with the safety pins and the studs! I love adding a jacket to an existing stud of earrings.
"Truthfully, I want our pieces to be part of your everyday jewelry; there is something there for everyone. Mix in with what you already love, and find new go-tos. For me, I'm always wearing a flower, some size diamond huggie (now with a charm), and most likely a few diamond studs."
If you tend to keep your earrings in place for years:
"Mix it up! Try [new] shapes and sizes for new looks every day. Oddly, one of my styling tips is that you can wear our earrings as pairs, which is easily forgotten because we show them so many ways."
If you want to be ahead of the next piercing trend:
"Rooks are rad, but I'm a huge fan of the flat. It can be worn with a stud, but for something bolder, you can use a drop or hoop. It's a modern version of the classic helix pierce."
Part of the series:
WWWRN