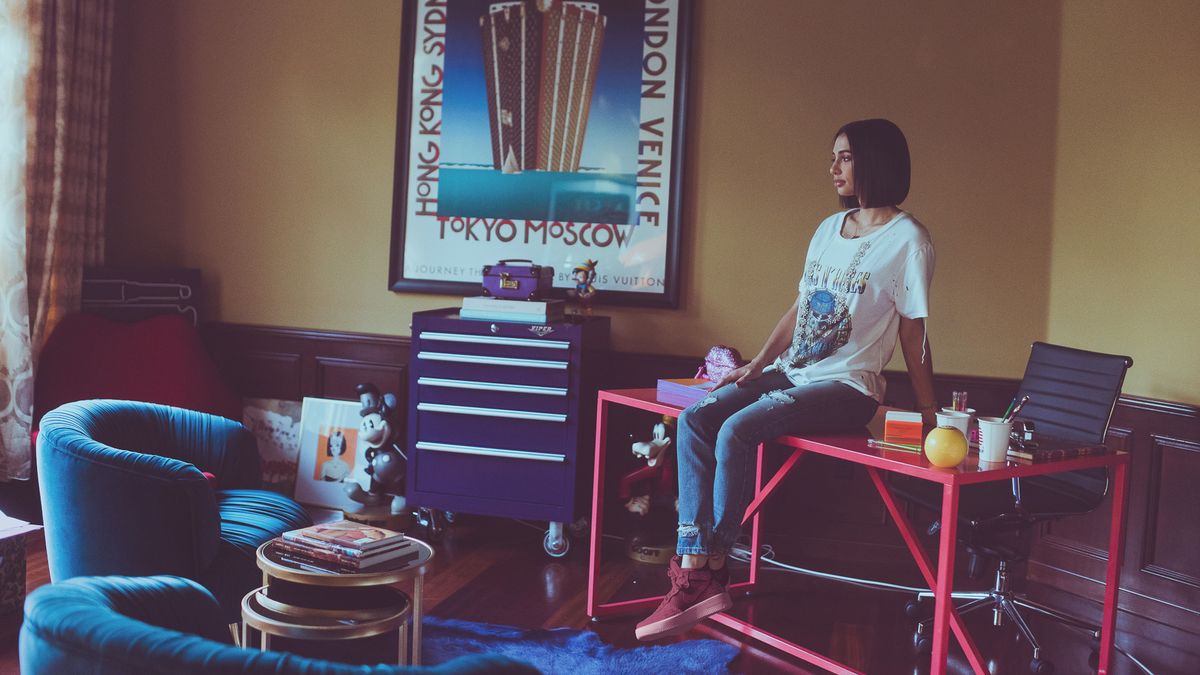 Fashion
How 4 Chicago natives pushed boundaries to define success on their own terms. In collaboration with Nike.
Disruptors, change-makers, or influencers—while some of the catch-all terms used to define them have become a bit tired, their ability to collectively define those who break through boundaries and achieve success on their own terms is undeniable. One city we've learned to keep a keen eye on for up-and-coming talent is Chicago—where art, fashion, sports, and culture all intersect. It's no surprise that brands like Nike have taken notice and tapped some of the Windy City's most inimitable women—clad in their Force is Female collection—to be the faces of their new collection. We caught up with four of them, whose careers span from professional athlete to beauty mogul, artist, and photographer, to talk about the city that lay the groundwork for their career, how they overcame obstacles along the way, and how Chicago's culture permeated their style.
---
---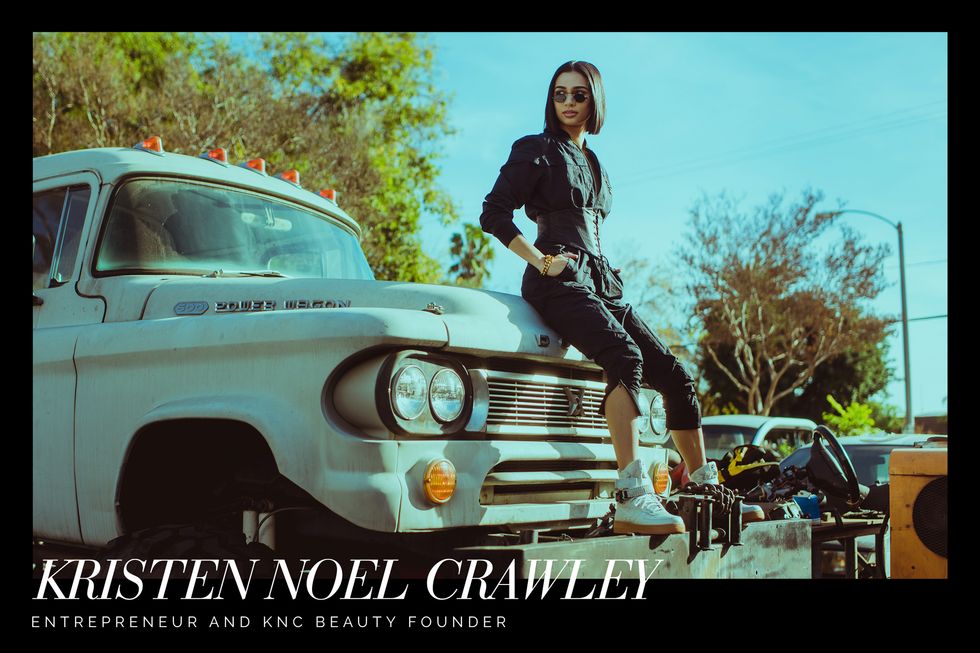 Whether you're a devoted Coveteur reader (we're going to go ahead and assume you are, since you're ~here~), or a beauty obsessive, Kristen Noel Crawley needs no introduction. But *just* in case you need us to lay out the accolades: In addition to campaigns with Nike, Crawley pens a regular beauty column for ELLE, founded a perfectly millennial-pink beauty brand of pout-shaped lip masks that have plumped and hydrated the lips of everyone from Kylie Jenner to Karrueche to Emma Stone, and designed a fine jewelry line of pieces you'd likely never take off. That's all in addition to her sartorial prowess—she can pair Jordans with delicate Dior like no other.
You're a born-and-raised Chicagoan. How has that shaped you?
"Chicago is a very dynamic city and a melting pot. It prepared me for the world in the sense that I know about other cultures [and] ethnicities. That was a really great aspect of growing up in Chicago. There's a real mentality that I'm always looking for when I travel—that authenticity that Chicago has to offer with its people, its heritage, and culture. It taught me street smarts."
How can you spot a person from Chicago?
"They're loud, expressive, and outgoing. That's the quintessential Chicago person. For example, I was getting my hair done last night, and the [hairstylist] had never been to my house before. He was like, 'I think I'm walking up to your house,' and he was like, 'Oh wait, I can hear you guys from outside. This is definitely your house!' [Laughs] We're all very vibrant and fun. And they will always let you know they're from Chicago."
Has the city influenced your style?
"Definitely. When I [was] doing my Force is Female [campaign] interview, we were talking about how the Air Force 1 is really the Chicago sneaker. Of course, I was born in '86, so growing [up] in the '90s was all about Michael. That was a global phenomenon that started in Chicago. There's a crazy sneaker culture there. I describe my style as sporty-chic and definitely influenced by Chicago and that sports kind of history."
What do you think this generation is going to be remembered for?
"For completely turning it on its head. People aren't following models anymore, they are following bloggers and regular girls. It's very special, considering how long it's been a certain way, and then this generation came in and said, 'OK, we're not going to do it your way; we're going to do it our way.' That's what they're going to be remembered for, switching the whole game."
What's the best advice ever received?
"To just do it. Really that statement right there. [Laughs] It's perfect for what we're talking about."
What advice would you give a young girl trying to make it?
"Stay true to yourself. Have your vision and your plan mapped out if you can, and just go for it. Use your resources. We have the most incredible resource at our fingertips, which is the internet. You can do anything that you want to do. Just have faith in yourself, and go for it."
---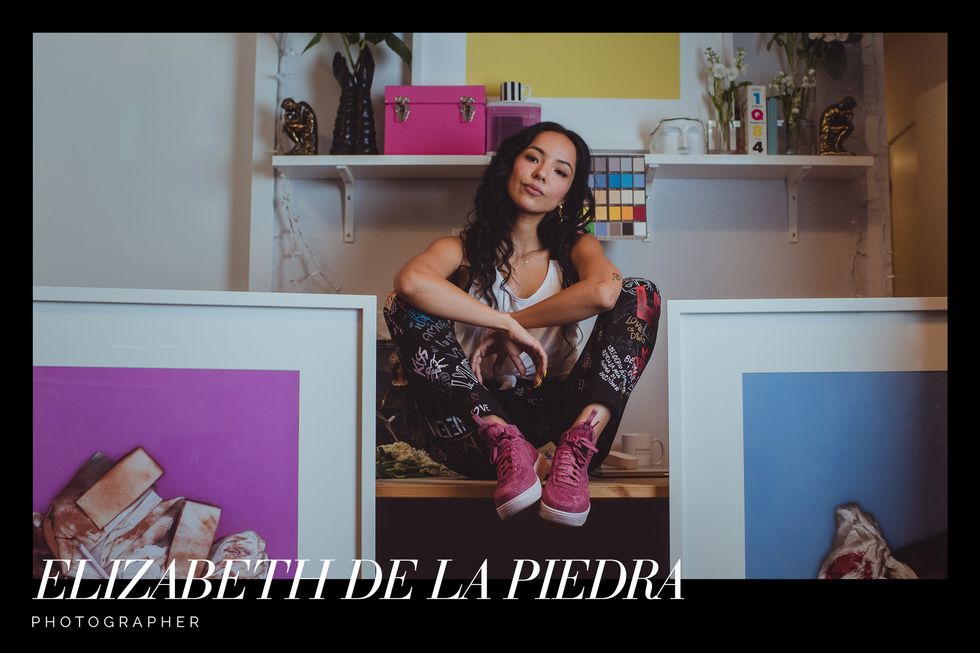 Peru-born, Australian-raised, Chicago-based de la Piedra has lensed thought-provoking projects like Rashida, a photo and documentary project she describes as a "collaboration between a cis and trans woman of color," and Alphabodies, a stunning collection of photos depicting the female body as it contorts into the letters of the alphabet, "celebrating the human form in all its ways."
Describe a Chicagoan in three words:
"Warm, grounded, and hardworking."
How has Chicago influenced your photography?
"It's been the perfect city to find peace of mind, and that's really pivotal to my creative process."
Have you faced any challenges in your career as an immigrant?
"My biggest challenge was loneliness and being away from family. The toughest years were definitely when I was interning in New York. I had nobody around me, and I'm the type of person that needs her people to laugh with and hug! The upside was completing those coveted internships with photographers and agencies that had been my initial source of inspiration during my formative years. I may have been sad in my downtime, but every day I was happy to go to work. I wouldn't change my experience for the world. Looking back, it was pivotal in helping me think about myself as a business through my creativity."
Social media has been such a driving force of your industry; how has it directly impacted your career?
"It's amazing. The internet facilitates exposure, and that's something so many poor kids (like me) from distant neighborhoods never had B.I. (Before Internet.) I started out with a dream of just wanting to be creative, and social media provided a platform not only for my photography, but also a glimpse of my day-to-day visual aesthetic. Whether it's lo fi or hi def, good ideas ring true, and people just need to see them. Never underestimate the power of the visual."
What will this generation be remembered for?
"Breaking archaic social constructs and concepts that are not unanimous to one and all. Let your freak flag fly. I love that."
What's the best advice you've ever received?
"Live somewhere you are happy. Get your skill level to match your taste level, create something you love, put it out there, and don't stop. Keep putting stuff out. Keep making things. You'll only ever get better and learn something more from every experience."
---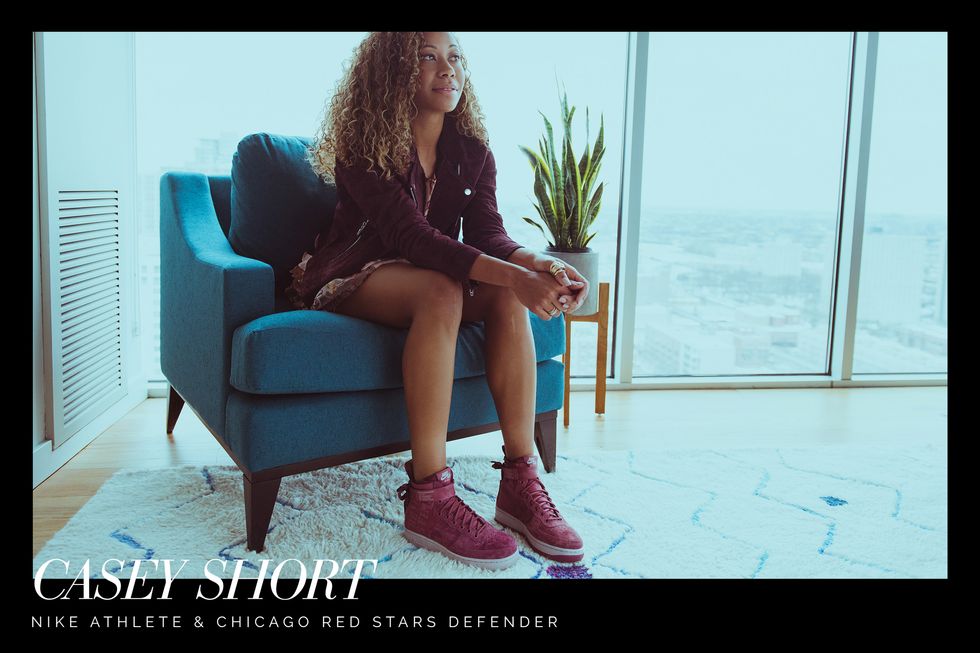 Casey Short can only be described as badass. Her unshakable determination is what landed her a position as a Chicago Red Stars defender—she wouldn't, and didn't, let three consecutive injuries in as many years throw her professional career off-kilter—and on the US National Team as they work towards earning their place at the FIFA World Cup in France next year. That same attitude has procured her a designation as a Nike Athlete.

How has playing sports impacted your life?
"I've struggled with confidence over the years. Not only has being an athlete and [having] fitness in my life helped me physically, but it has also transformed the way I think of myself in the world. Once you get to that point, your opportunities are endless. It has really helped to empower me."
Where do you find motivation?
"I'm blessed to be surrounded by so many strong women both on and off the field, and they continue to inspire me every day."
What fashion item will we find you in off the field?
"I am obsessed with the Air Force 1s. I love the color [of the Force is Female pair], and the shoe demands attention. I can dress it up, dress it down—it's so versatile and works with everything."
---
We can think of a few reasons crimson-haired Lenae should be on your daily music roster. For one, her dreamy sound is as fun as it is melancholy, catching the attention of the likes of SZA (Lenae opened for the Cov alum on her Ctrl tour) and landing her a record deal with Atlantic Records. Not to mention that her wardrobe—a mix of street style, with nods to '90s nightlife—is as colorful as her music.
How has growing up in Chicago influenced your sound?
"The most unique thing about Chicago is its music scene, its diversity, and also the culture of unity. Being so young in the music industry, it's been very nice to be welcomed [into it] with open arms. [Especially when you're] starting out and not really confident in your own music or in yourself. Having those 'OKs' from people I really look up to and the people who inspire me really encouraged me to believe in myself and make the music that I want to make."
What is your favorite part about the artistic process?
"I really enjoy layering harmonies over my music because it gives the song an extra push and extra style. Without it, the song wouldn't be what it is—it's like the icing on the cake."
For you, how does music and fashion intersect?
"The bond between my [personal] style and my music is the sense of boldness and colorfulness that they both have."